'Power Book IV: Force': Tommy and Diamond Could Become Enemies
In Power Book IV: Force, Tommy Egan (Joesph Sikora) has found himself in a brand new city, and Chicago might be more than he bargained for. Chicago Brothers Incorporated (CBI) which is helmed by brothers Jenard (Kris D. Lofton), and Diamond (Issac Keyes), controls the territory South Side of the city.
Though he's only just been released from prison, Diamond has taken his organization back from his brother and has formed a working relationship with Tommy. However, the two men are still strangers. Could they become enemies?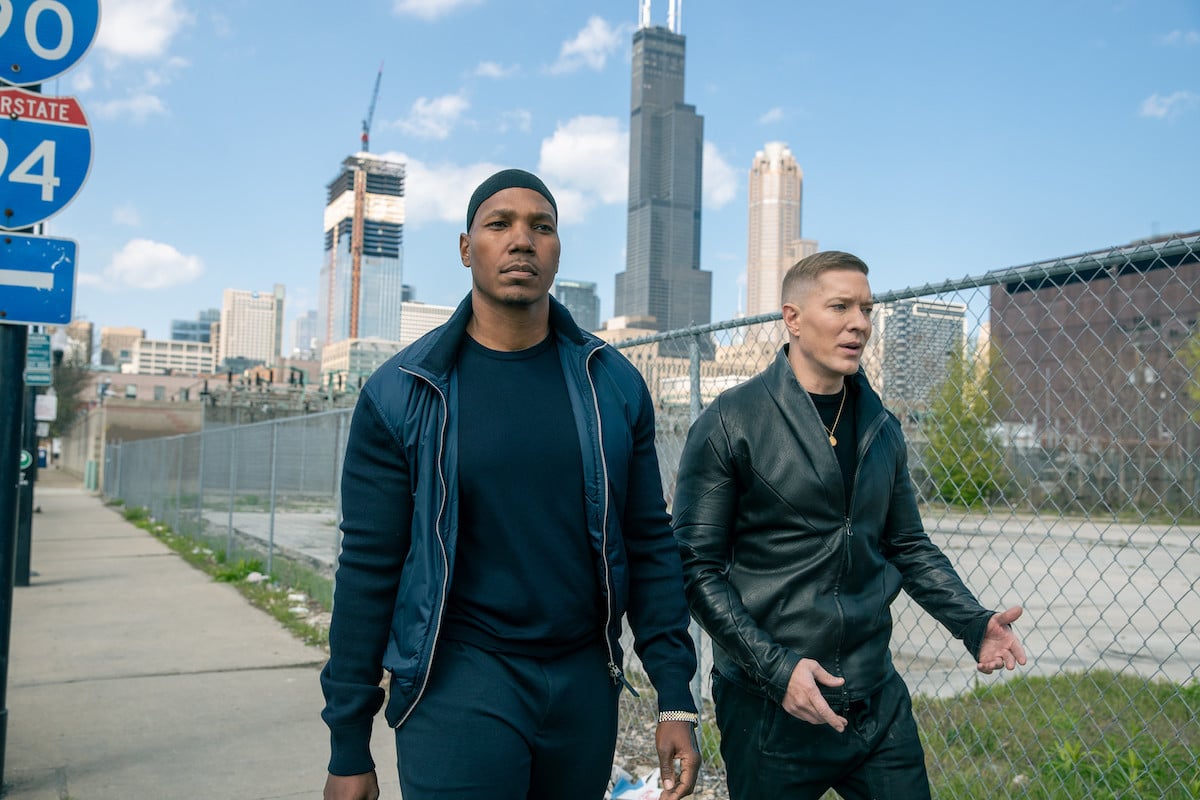 RELATED: 'Power Book IV: Force': Joseph Sikora Says the Show Will Reveal Tommy's Origin Story
Who is Diamond on 'Power Book IV: Force'?
Fans were introduced to Diamond in the pilot episode of Force. A barber and former drug dealer, Diamond appeared to want to live his life on the straight and arrow now that he's been released from prison. However, the streets of Chicago and his obligations toward CBI are pulling him back in.
Diamond and Tommy could become enemies
Though Diamond and Tommy have seemingly formed a mutual respect for one another, they could very well become enemies. After all, Tommy looks out for himself above all others.
"Diamond is trying to keep on the straight and narrow, but he knows he has to do, what he has to do once he gets out, because fortune puts him in that situation," Sikora explained to Digital Spy. "Just as Tommy is on his way to Los Angeles, but fortune puts him in the way of Chicago. So in a lot of ways, there is a lot of reflectiveness of their combined mission within the storyline, certainly for the first season. Now, will they be friends? Will they be foes? Will they be brothers in arms, or will they be enemies? I mean all of those possibilities could certainly unfold, but I think Tommy has a lot of respect for Diamond and Diamond Tommy. And for a man, that kind of thrives and expects respect and through respect, loyalty if you get into business with them. I think that it's an interesting pairing."
There is also the friction that Diamond and CBI have with the Flynns. Tommy has seemingly stepped right into the middle of that.
Diamond and Jenard are about to go to war in 'Power Book IV: Force'
If Tommy and Diamond do fall out, it could prove disastrous for Diamond. After all, he's currently at odds with his younger brother Jenard. As we know, Diamond formed CBI but was eventually arrested and imprisoned for 15 years. Instead of pursuing his dreams in college, Jenard took over for his brother, running the organization until Diamond's recent release.
Now that Diamond has taken the reigns of the organization again, Jenard is resentful. "That internal struggle of his brother having to, you know, eventually kind of maybe change his life, his trajectory of where his life was going to look after something, and then when Diamond gets out, him wanting his position back," Keys told Digital Spy. "And now you have two alpha males just kind of going, but let alone not just alpha males, they're brothers. And you'll always know, there's always competition amongst brothers. And I think there's a lot of competition amongst them internally. I think Diamond, he doesn't know. He just wants to love his brother, but his type of love and his appreciation is maybe not being received in the manner that needs to be, by the way, Jenard needs to see it."
Hopefully, the brothers will settle their beef before the end of Force Season 1.
RELATED: 'Power': How Joseph Sikora Really Feels About the End of the Original Series