'Power Book IV: Force': Tommy and Gloria's Intense Connection Explained
Tommy and Gloria have an intense connection on 'Power Book IV: Force' here's why.
Power Book IV: Force centers on Tommy Egan (Joesph Sikora) following the deaths of his best friend James "Ghost" St. Patrick (Omari Hardwick) and his girlfriend LaKeisha Grant (La La Anthony). With New York in his rearview, Tommy finds himself in Chicago trying to rebuild everything he lost.
However, what he doesn't expect is an intense connection with a woman named Gloria (Gabrielle Ryan).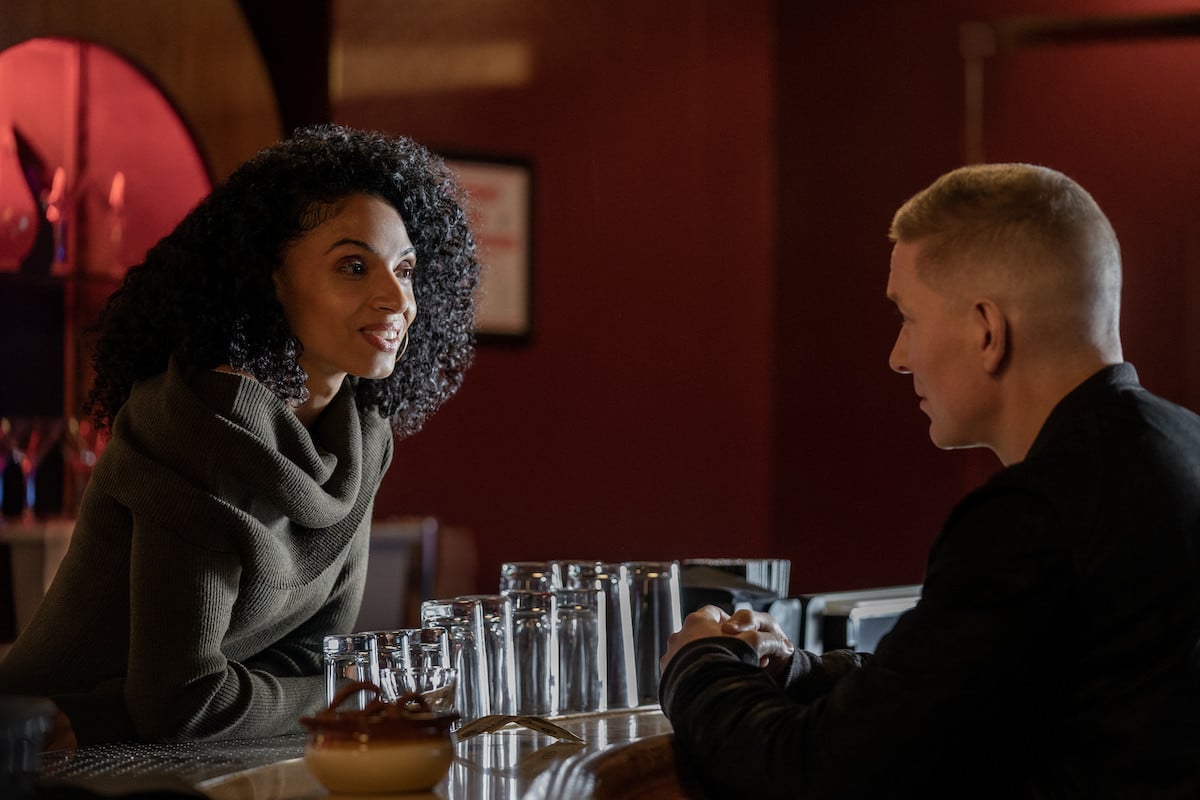 Tommy is trying to find his footing in Chicago in 'Power Book IV: Force'
Amid the deaths of both Ghost and LaKeisha (Lala Anthony), Tommy has left New York City for good. Determined to move forward in his life without his best friend and the woman that he loves, Tommy is fueled by his desire to make it on his own. However, Chicago is a bit more than the New York-born gangster bargained for.
"The racism of Chicago, the dividedness of Chicago, is foreign to Tommy in a lot of ways, and so I think that is going to be a really interesting topic for us to tackle, the separation of Black and white and Latin people in terms of neighborhoods," Sikora told Entertainment Weekly. "We have these real brilliant homegrown actors who are really showing the diversity and quality of the city of Chicago. I'm really proud of that."
Still, Tommy is already making money and he's found himself connected to a new woman, a bar owner named Gloria.
Tommy and Gloria's Intense connection explained
The moment Tommy stepped into Gloria's bar and smelled her cooking, he was hooked. We know that Tommy loves to eat and he has a soft spot for women who can throw down in the kitchen. However, the duo's connection stems from more than that.
"When you sort of have experienced trauma in your life in any capacity, you do kind of recognize it in somebody else," Ryan told Pop Culture. "And I think that that's something that immediately is what attracts Gloria to Tommy when he walks in. She's so intrigued by this man who is different to Vic in many ways, and very, quite similar in some ways."
So far we know a little about Gloria. She was once married briefly to a man that was killed in a war, she's had a long on and off relationship with Vic Flynn (Shane Harper) and she's mourning the death of her mother.
We think her romance with Tommy is certainly going to be an issue for Vic.
Tommy and Vic may come to blows over Gloria in 'Power Book IV: Force'
So far, Vic has been made aware that Tommy and Gloria are hooking up, but we doubt he's just going to brush that information under a rug. "It's a tricky one because Vic and Gloria are definitely off when Gloria meets Tommy," Ryan told Digital Spy. "It's a very on-off relationship, which is why she's, you know, she's even open and available to being intimate with Tommy. But Tommy is also Tommy, and, you know, the instant attraction is really obvious, they have a connection straight away. And I think that Gloria's intrigued by Tommy and it's something different, you know, it's not the baggage that she has with Vic. They have a long, long, long, long-term relationship, Vic and Gloria. And Tommy is new and exciting, and this new guy in town, who wouldn't be interested in that?"
Interestingly enough, Power Universe creator Courtney Kemp says she would've never killed of LaKeisha had she known Force was going to be greenlit.