'Power Book IV: Force': Tommy's Focus in Season 2 Could Be Revenge
Power Book IV: Force follows Tommy Egan (Joseph Sikora) following the death of his best friend and business partner, James "Ghost" St. Patrick (Omari Hardwick). After leaving New York for Chicago, Tommy is trying to build his own drug empire without Ghost.
In season 1, he began to establish himself before it all fell apart. Now in Force Season 2, he may be focused on revenge.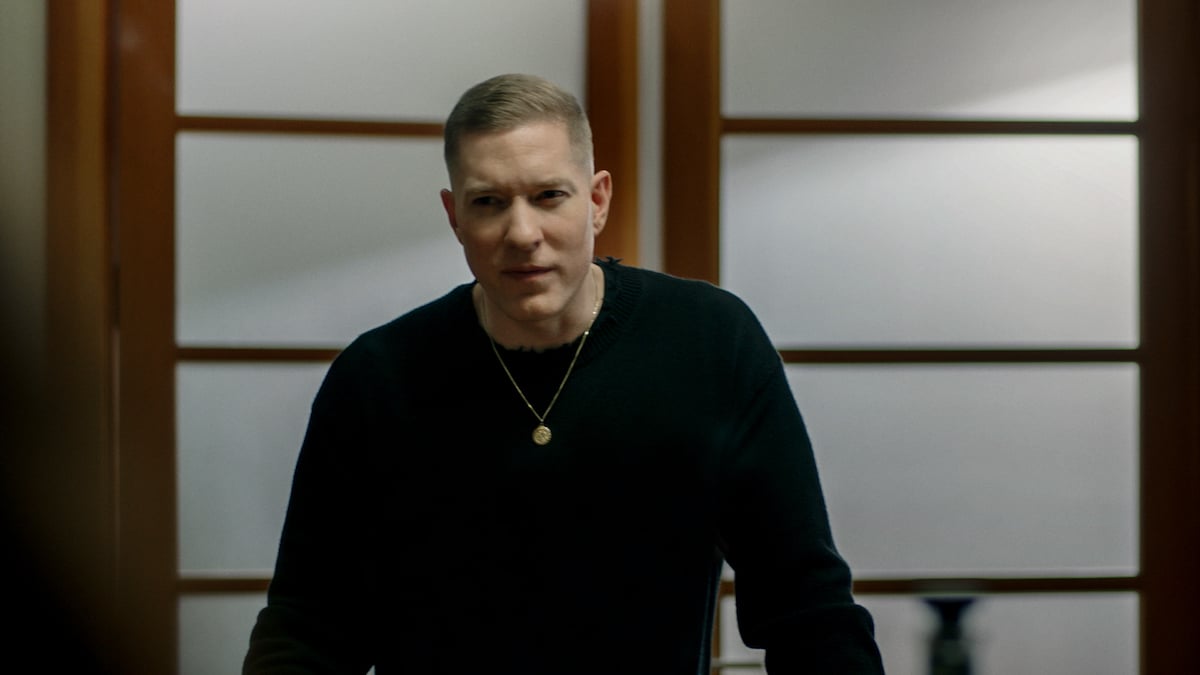 'Power Book IV: Force' Season 2 will feel more like the original 'Power' than Season 1
It's no secret that despite its high viewership, Force wasn't exactly the show that Tommy Egan fans expected when it first debuted. There were some pacing issues and some confusing storylines. Some fans even felt that Tommy wasn't as ruthless as he was on Power.
It appears that there were some creative differences with Force creator Robert Munic who has now exited the show. In season 2, the series, with its new showrunner, Gary Lennon, will lean into the tone of the original series.
"Our show is now in the brilliantly capable hands of Gary Lennon, who is now our showrunner," he told TV Line. "I'm overjoyed. The fans have got to be ecstatic… Now you have the true voice of Tommy Egan back. Gary Lennon is the cultivator of that… I could not be more excited about that. However, whatever Gary comes up with — and if that's knocking boots with Claudia — I can only promise that however twisted that is at this point, it will make sense."
Tommy could be focused on revenge in 'Force' Season 2
Tommy thought he found a team with Claudia Flynn (Lili Simmons) and Liliana (Audrey Esparza), his right-hand woman, trying to get his footing in Chicago. Though their designer drug Dahlia had taken off, there was no trust in the end. Claudia ended up killing Liliana for unjustified reasons.
Now, fans believe that Tommy may spend the entirety of season 2 seeking revenge. We doubt Tommy will ever forgive the Flynns, specifically Walter (Tommy Flanagan) and Claudia, for what they've done, so it's likely that revenge will be a major component in the season.
Moreover, his own family issues, including his brother JP (Anthony Flemming) and his mother Kate (Patricia Kalember), will likely cause Tommy some major drama.
Also, now that he can't trust Claudia and the scientist has been kidnapped, we're not certain he'll be able to move forward with Dahlia.
Joseph Sikora says Tommy has evolved a lot since 'Power'
While Tommy might not be the same person as we saw in Power, that may be a good thing. Seeing the character's evolution has been pretty special. However, we must say the more reigned in Tommy isn't quite as enticing as the character we met in the Power pilot.
"Tommy falls back into a lot of his old habits," the actor told TV Line. "But we are seeing a slightly evolved character, for sure. Going down the same path that we do at our best as humans, that we don't make the same mistakes as in our past… Yet we still fall subject to some of our old habits. Tommy can't help himself with beautiful women. [Laughs] Tommy can't help himself with his desire to be Number 1. He can't help himself with his incredible hatred and rage problem, to leaping before he looks. But he has evolved into a much more deft strategist. But so did [Power's] Tariq. I think the death of Ghost opened up the spirit of the strategy that made a really complex gangster, and that is now Tommy."