'Power Book IV: Force': Tommy Is the Most Complex Character in the Power Universe
The original Power series chronicled the lives of James "Ghost" St. Patrick (Omari Hardwick) and his best friend/ business partner Tommy Egan (Joseph Sikora). When we first met Tommy, he appeared to be the muscle of the operation, leaving all of the deep thinking to Ghost. However, over the course of six seasons, fans learned that there was much to Tommy than meets the eye.
Though Ghost died at the end of the Power, Tommy survived making him one of the most complex characters in the Power Universe.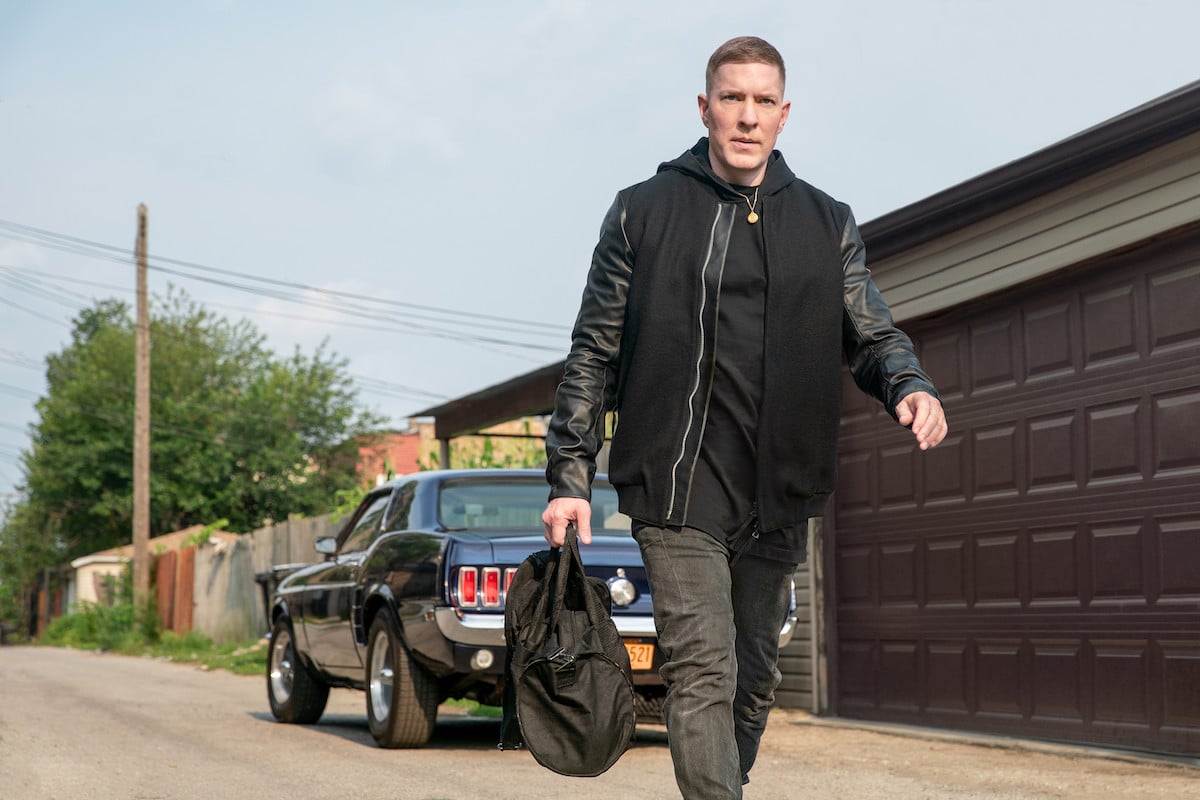 Why didn't Tommy die in the original 'Power'?
From the moment fans met Tommy in the Power pilot, people were drawn to him. Hot-headed and bold, he was the exact opposite of Ghost's calm and sadistic demeanor. Tommy has always had a pull the trigger first and ask questions later mentality.
In fact, he thrives in the business and never wanted to do anything else. Since he's always going 100 miles an hour fans have wondered why he's outlived everyone else. Sikora says he thinks he knows the reason.
"The reason that Tommy is alive is that we had a show about selling drugs, and not just selling drugs, but the consequences, the aftermath, the destruction," he explained via Express. "But ultimately you only had one character who started out wanting to sell drugs and finished wanting to sell drugs, and now that backdrop has outlasted the character."
Tommy Egan is the most complex character in the 'Power' Universe
Tommy has had so many standout moments in Power, proving just how complex he is. We know that he tolerates no disrespect. We've seen him run over men and shoot them without blinking an eye. After learning the true identity of his father, Tony Teresi (William Sadler), a mob kingpin Tommy truly bonded with them. However, when all was said and done he killed him, out of loyalty to Ghost.
Though most of Tommy's kills have been no sweat for him, killing his father and earlier, killing his girlfriend Holly (Lucy Walters) showed that he had a heart.
In the final season of Power, Tommy found both Ghost and his girlfriend LaKeisha (La La Anthony) dead. Knowing he couldn't continue on in New York, he left for Chicago.
RELATED: 'Power Book IV: Force': Joseph Sikora Says the Show Will Reveal Tommy's Origin Story
Tommy is struggling to find his footing in Chicago
Now that Tommy has left New York in Chicago, he's trying to make his mark in a brand new place. Already he's come between the Irish mob, which is led by the Flynn family, and Chicago Brothers Incorporated (CBI). While the gangs in the city all adhere to a certain code, Tommy doesn't feel as if it applies to him.
"The racism of Chicago, the dividedness of Chicago, is foreign to Tommy in a lot of ways, and so I think that is going to be a really interesting topic for us to tackle, the separation of Black and white and Latin people in terms of neighborhoods," Sikora told Entertainment Weekly. "We have these real brilliant homegrown actors who are really showing the diversity and quality of the city of Chicago. I'm really proud of that."
So far, Tommy seems determined to live on the edge, but we'll see if he's able to continue that.
ELATED: 'Power Book IV: Force': Joseph Sikora Says the Show Will Reveal Tommy's Origin Story