'Power Book IV: Force': Tommy Will Have a Major Pivot in Season 2
Power Book IV: Force is showcasing a new side of Tommy Egan (Joseph Sikora). He's learned to navigate without his best friend and business partner, James "Ghost" St. Patrick (Omari Hardwick). Moving to Chicago from New York has forced him to rebuild his business on his own.
However, Chicago hasn't exactly been easy for Tommy. He is bound for a major pivot in season 2.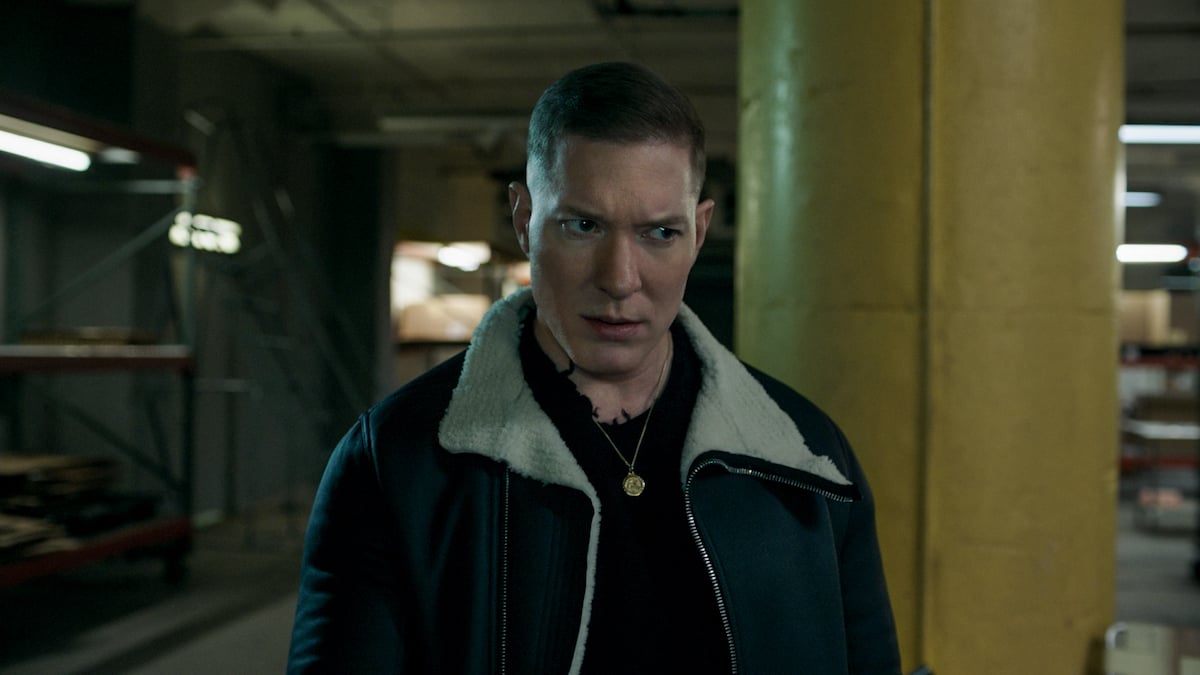 Tommy has evolved a lot since 'Power'
When we were first introduced to Tommy he was the muscle in the operation that he had with Ghost. Quick-tempered and volatile, Tommy often acted before he thought and he typically needed Ghost to pull him back from the brink. However, seeing him in Power Book IV: Force has shown how much he's grown since Power.
"Tommy falls back into a lot of his old habits," Sikora told TV Line. "But we are seeing a slightly evolved character, for sure. Going down the same path that we do at our best as humans, that we don't make the same mistakes as in our past… Yet we still fall subject to some of our old habits. Tommy can't help himself with beautiful women. [Laughs] Tommy can't help himself with his desire to be Number 1. He can't help himself with his incredible hatred and rage problem, to leaping before he looks. But he has evolved into a much more deft strategist. But so did [Power's] Tariq. I think the death of Ghost opened up the spirit of the strategy that made a really complex gangster, and that is now Tommy."
RELATED: 'Power Book IV: Force': Joseph Sikora Says the Show Will Reveal Tommy's Origin Story
Tommy will have a major pivot in season 2
With a new showrunner, Power veteran Gary Lennon on board this season, Tommy could be in for a major pivot. We know that Tommy really hopes to stand at the top of his organization. With no one left in his corner, this could be the perfect time to make his presence known.
"I think the closer we get to Tommy, so many good things were happening to him, you couldn't touch him," Sikora told The Wrap. "He felt invulnerable in some ways. And just when it seemed like everything was going good, things change. "
Tommy could get arrested in 'Power Book IV: Force' Season 2
Things are going to be different for Tommy now that Claudia (Lili Simmons) has become his enemy and he no longer has Liliana (Audrey Esparza) by his side. With his determination to take a hold of the Chicago pipeline, he could become very reckless.
We already know that the Feds know someone is stirring up trouble in Chicago, they just don't know it's him yet. "I think like all things there's going to have to be an evolution of who Tommy is, how he's known by the law enforcement. I mean, look at like Tony Accardo and other mob guys," Sikora told Hollywood Life. "The feds were onto these guys in the Chicago mob for so long. Even Al Capone had that eight-year run where he was infallible, and he was having dinner with judges. I think that there's corruption at all levels, the streets, and the government, but I think that it can be an interesting mix. I think that when law enforcement, as we saw in the Power show, is on these guys' trails, everybody doesn't have the purest interest anyway, so that could be another fun storyline, how close they get, but it's exciting. I think that it actually mimics life that there are consequences for everything, and it would be irresponsible storytelling if you didn't show some of those consequences."
RELATED: 'Power': How Joseph Sikora Really Feels About the End of the Original Series