'Power Book IV: Force': The Official Trailer Reveals so Much
Power Book IV: Force has finally released its full trailer and fans couldn't be more excited. The forthcoming Power Universe spinoff will follow, Tommy Egan (Joseph Sikora) in the aftermath of his best friend, James "Ghost" St. Patrick's (Omari Hardwick) death. Haunted by what has occurred in New York, Tommy leaves his hometown behind for a fresh start in Chicago.
However, the Windy City offers him a bit more than he bargained for. In fact, the official trailer reveals so much about what's to come.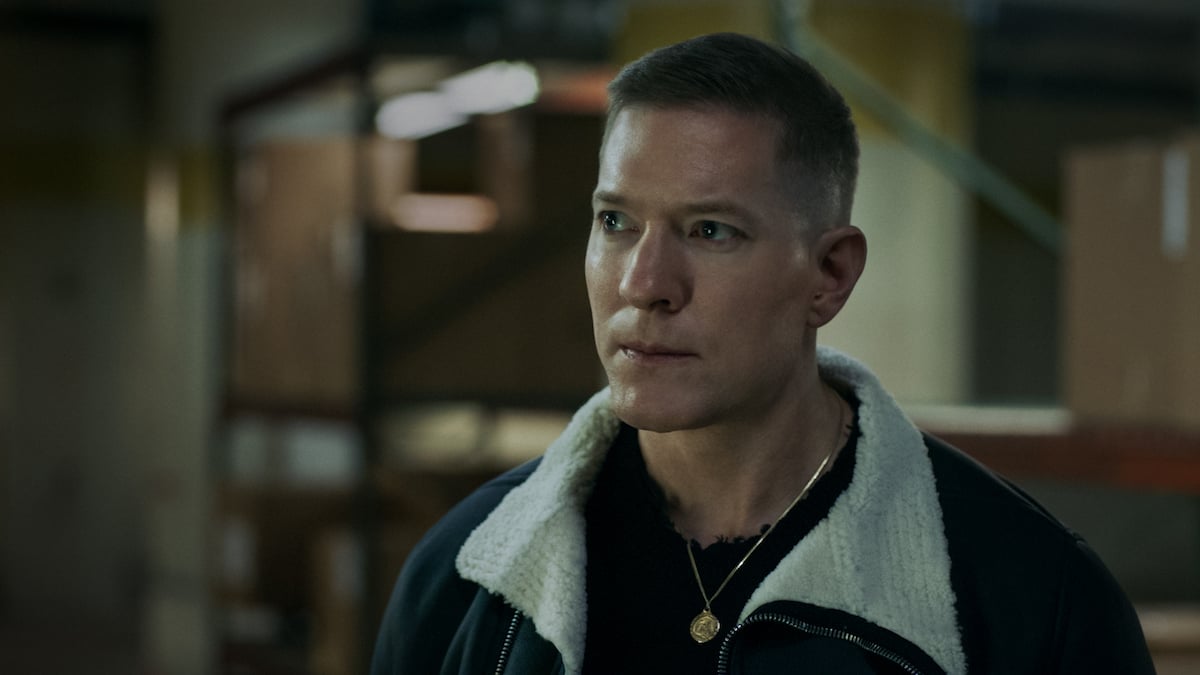 'Power Book IV: Force' will premiere on Feb. 6, 2022
Starz has announced that the Tommy Egan- led spinoff Force will debut on Feb. 6, 2022, the same day that the season finale of Power Book II: Ghost will air. "One step leads to another and Tommy quickly finds himself in Chicago's drug game, inserting himself between the city's two biggest crews," the Starz press release explains via Deadline. "In a city divided by race, Tommy straddles the line, ultimately becoming the lynchpin that not only unites them – but holds the power to watch them crumble. Tommy uses his outsider status to his advantage, breaking all the local rules and rewriting them on his quest to become the biggest drug dealer in Chicago."
The 'Force' official trailer reveals so much
We know that Force follows Tommy just after he leaves Tariq (Michael Rainey Jr.), standing in the graveyard. When he winds up in Chicago, it appears that he becomes an Omar Little-type character. He's a man who steals from others for his own personal gain. As an outsider in a city that is still very much segregated by race, he quickly stands out.
In the trailer, it's clear that Tommy is haunted by his past, especially with the loss of his girlfriend LaKeisha Grant (La La Anthony). "How we think of Power, the natural progression of the Power show turns into Power Book IV," Sikora told XXL Magazine. "Power Book IV picks up on the original in the same vein of it."
Why didn't Tommy die in 'Power'?
While there were many attempts on his life in Power and even in Ghost, Sikora believes there is one reason Tommy survived and Ghost did not. "The reason that Tommy is alive is that we had a show about selling drugs, and not just selling drugs, but the consequences, the aftermath, the destruction," he explained via Express. "But ultimately you only had one character who started out wanting to sell drugs and finished wanting to sell drugs, and now that backdrop has outlasted the character."
Now Power Universe fans are eager to see Tommy's journey continue in Force. "It's really f***ing good," Sikora told Entertainment Weekly. "People are going to love it. I think that it's going to take all facets of Tommy that we've built up to until now to not only survive but to potentially thrive — and to potentially leave. You don't know if it's going to be one city and then another city and if he's going to keep bopping or what connections need to be made."
From the looks of the trailer, we're in for a wild ride.