'Power Book IV: Force': Will Omari Hardwick Appear on the Show?
Will Omari Hardwick appear on the Tommy Egan-focused series, 'Power Book IV: Force'
Power Book IV: Force is finally launching soon and Power Universe fans are beside themselves with excitement. The series will chronicle the life of Tommy Egan (Joseph Sikora) following the death of his best friend and business partner James "Ghost" St. Patrick's (Omari Hardwick). As Power fans know, Tommy and Ghost were a team since they were kids so seeing Tommy on his own will be a huge shift.
But will Hardwick appear on Force?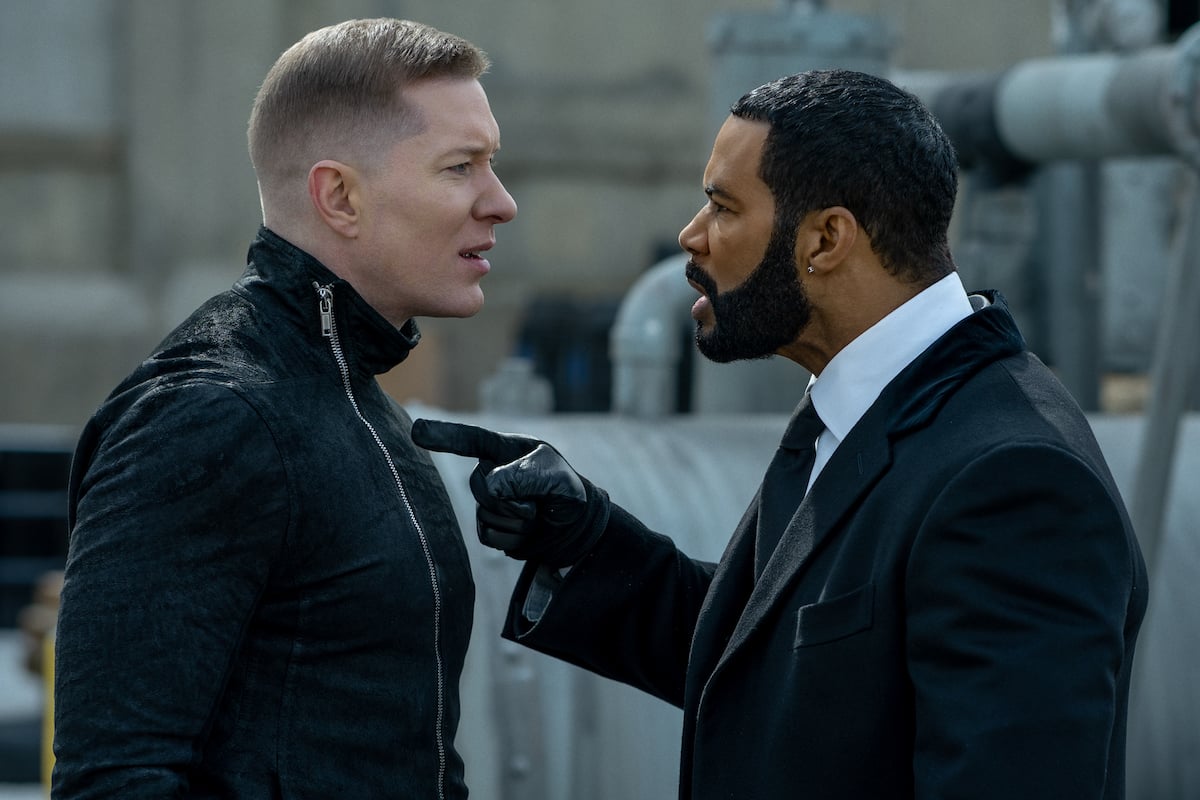 When will 'Power Book IV: Force' premiere?
Power Book IV: Force is set to debut on Feb. 6, 2022, just after the season 2 finale of Power Book II Ghost. The series will take place just after Tommy leaves the graveyard in Power Book II: Ghost Season 1.
"One step leads to another and Tommy quickly finds himself in Chicago's drug game, inserting himself between the city's two biggest crews," the Starz press release said via Deadline. "In a city divided by race, Tommy straddles the line, ultimately becoming the lynchpin that not only unites them – but holds the power to watch them crumble. Tommy uses his outsider status to his advantage, breaking all the local rules and rewriting them on his quest to become the biggest drug dealer in Chicago."
Will Omari Hardwick appear on 'Force'?
Since Kanan (Curtis "50 Cent" Jackson) often appears to Tariq St. Patrick (Michael Rainey Jr.) when he is navigating challenges, it's possible that Ghost could do the same for Tommy. After all the pair shared a bond and a brotherhood that lasted until Ghost took his last breath. Sikora has even hinted at Hardwick's possible appearance on Force. "He very well might," Sikora said on Instagram Live. He could also make an appearance as a live character you never know."
Still, even without Ghost, Force is going to be something to see.
"It's really f***ing good," Sikora told Entertainment Weekly. "People are going to love it. I think that it's going to take all facets of Tommy that we've built up to until now to not only survive but to potentially thrive — and to potentially leave. You don't know if it's going to be one city and then another city and if he's going to keep bopping or what connections need to be made."
Why didn't Tommy die like Ghost in 'Power'?
Though he encountered death many times, Tommy made it out of six seasons of Power unscathed. However, some fans believe that Ghost should have killed his best friend to truly leave his past behind and go legit. "Ghost wiping out his enemies has been a staple of the show, the major conflict of the show is James St. Patrick trying to shed the 'Ghost' side of him," one Redditor said via Express. "So if James killed Tommy, the need for the Ghost persona would die. However, the resentment from both Tariq and Tasha would be there. For the audience, it would make Ghost firmly an antagonist but leave enough to keep him sympathetic."
However, things didn't pan out that way. In fact, Sikora has a theory on why Tommy has outlasted so many different people. "The reason that Tommy is alive is that we had a show about selling drugs, and not just selling drugs, but the consequences, the aftermath, the destruction," he explained via Express. "But ultimately you only had one character who started out wanting to sell drugs and finished wanting to sell drugs, and now that backdrop has outlasted the character."
Now, fans are going to get the opportunity to see Tommy navigate the drug game without Ghost.