'Power Book IV: Force': Will Tariq Appear in the Tommy Focused Spinoff?
'Power Book IV: Force' is currently filming in Chicago. The latest 'Power' spinoff focuses on Tommy Egan after he leaves NYC. But will Tariq who stars in 'Power Book II: Ghost' make a guest appearance on the show?
The Power Universe is just getting started. After an explosive six-season run, the series ended with a thunderous series finale that saw the demise of James "Ghost" St. Patrick (Omari Hardwick.) The first spinoff in the franchise, Power Book II: Ghost focuses on his son, Tariq St. Patrick (Michael Rainey Jr.), as he balances life as a college student and drug dealer.
Now, Power Book IV: Force is underway, which will chronicle the life of Ghost's best friend/business partner Tommy Egan (Joseph Sikora). Now Power fans are desperate to know if Tariq will show up on Force at any point.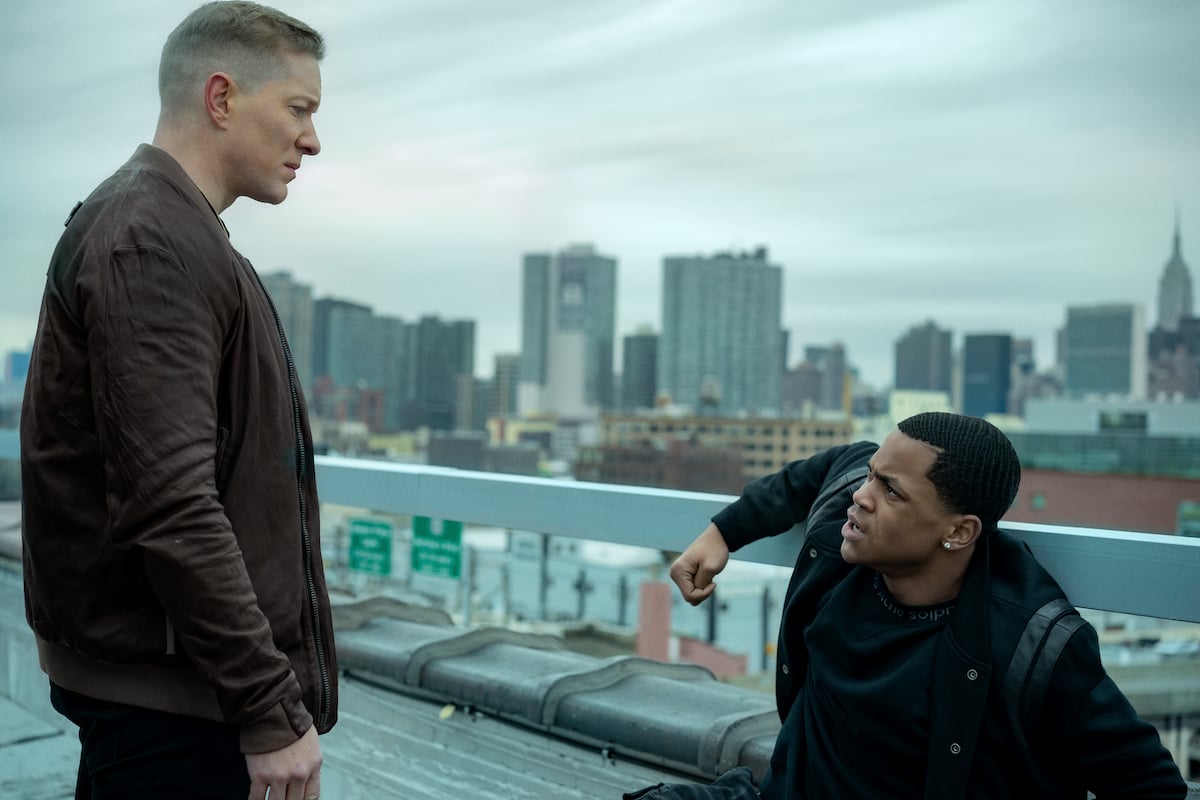 What is 'Power Book IV: Force' about?
Set in Chicago, Force will showcase what happens to Tommy after Ghost's murder and his decision to leave NYC for good. Though the series is set after the events of Power, Sikora revealed that it would also give Power Universe fans some further insight into Tommy's origin story.
"I think that it's going to take all facets of Tommy that we've built up to until now to not only survive but to potentially thrive — and to potentially leave," Sikora told Entertainment Weekly. "You don't know if it's going to be one city and then another city and if he's going to keep bopping or what connections need to be made."
Reckless and short-tempered, we have a feeling that Tommy is going to take us on a wild ride when Force finally does debut.
Will Tariq appear in 'Power Book IV: Force'?
Thus far, we've seen that the Power Universe has no issues with crossovers. Sikora has already appeared as Tommy in Power Book II: Ghost. It seems that Tariq might also pop up in Power Book IV: Force at some point. Though the men have had some tension in recent years, especially since Tommy witnessed Tariq kill Ghost, they will always have an uncle/nephew relationship.
Though Sikora is remaining tight-lipped about Force and if Rainey will appear on the series as Tariq, he did give his fans a breadcrumb during an Instagram Live.  "I can't tell you [if Tariq will seek out Tommy], but you know he's definitely going to need uncle Tommy's help at a point," he said via Express.
Since we can't see Tariq venturing to Chicago with everything that's on his plate, we can assume that Tommy isn't quite done with New York.
When is the release date for 'Power Book IV: Force'?
Starz has not yet announced a release date for Power Book IV: Force, but fans can expect it sooner rather than later. The series began filming in January 2021, and we also know that more than half of the episodes have been filmed thus far.
Fans estimate that the series will be released in late 2021 or early 2022 following the debut of Power Book III: Raising Kanan and the Season 2 premiere of Power Book II: Ghost. "It definitely is in terms of its violence and sexuality very old school Power," Power creator Courtney A. Kemp told Deadline of Power Book IV: Force.