'Power Book IV: Force': Will Tommy Fall in Love and Leave the Drug Game?
Power fans have been awaiting the Tommy Egan (Joseph Sikora) centered spinoff, Power Book IV: Force. Following the death of his best friend, James "Ghost" St. Patrick (Omari Hardwick), Tommy leaves his life in New York behind for a fresh start.
However, as Tommy finds his footing in Chicago, which is still one of the most segregated cities in America, he's going to be dealing with a lot more than he bargained for. Now some fans believe he is set to leave behind the drug game after falling in love.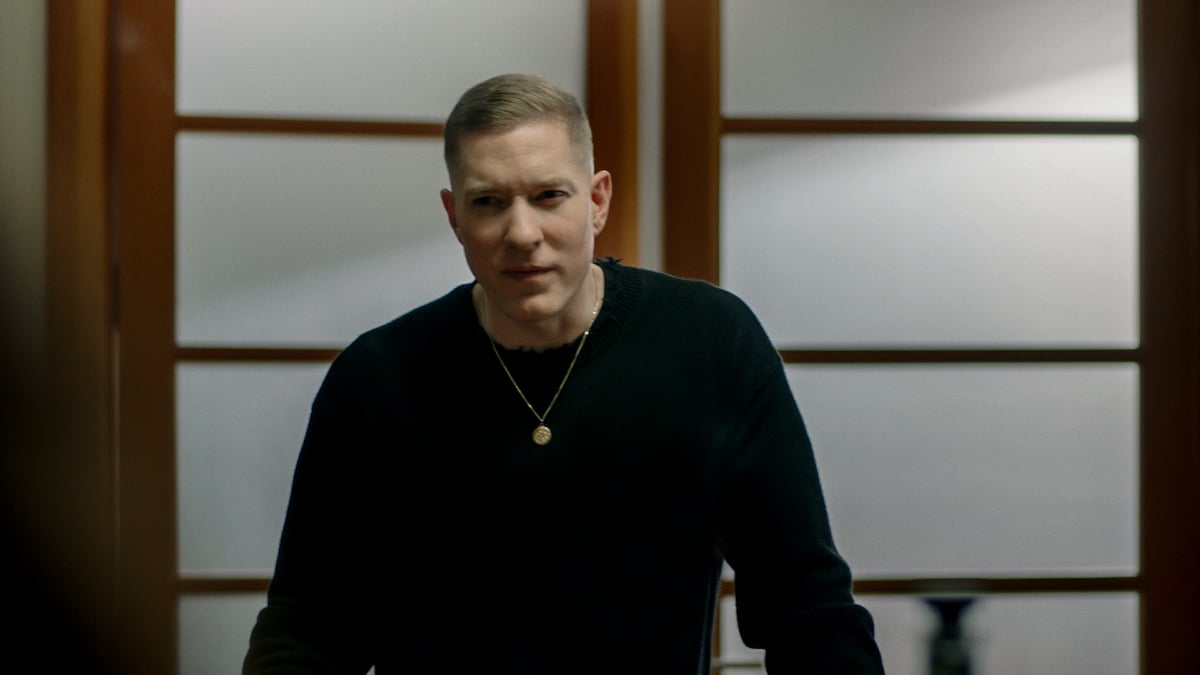 When will 'Power Book IV: Force' premiere?
After much anticipation, Starz has finally announced that Power Book IV: Force will debut in early 2022. The series is set following the events of Power and the first season of Power Book II: Ghost. "It definitely is in terms of its violence and sexuality very old school Power," Power creator Courtney Kemp told Deadline.
As we know, the Feds believe Tommy is dead following a high-profile chase that sent his car up in flames. Though the hot-tempered kingpin appeared to be headed west to California, it seems that he made a major pitstop in Chicago where he will begin rebuilding his drug empire following Ghost's death.
"It's really f—ing good," Sikora told Entertainment Weekly. "People are going to love it." He added that it's going to be interesting to see Tommy navigate everything on his own for the first time. "I think that it's going to take all facets of Tommy that we've built up to until now to not only survive but to potentially thrive — and to potentially leave. You don't know if it's going to be one city and then another city and if he's going to keep bopping or what connections need to be made."
Will Tommy fall in love in 'Power Book IV: Force'?
Thus far, following the deaths of Holly (Lucy Walters) and Keisha (La La Anthony), Tommy has been rather unlucky in love. Some fans are even speculating that he will finally find the one, and leave the drug game as he knows it behind him. However, other Power fans know that for Tommy, the drug game is everything, that's why he's been able to outlast everyone else.
"Tommy was the most honest character on Power, so I think this comes back to the roots of Tommy," the actor told EW. "Now that he's an empty shell, what are the qualities of Tommy that keep him going? Well, he's kind of already told us on Power, and now we get to watch that. It's almost like watching a flashback in the future, in some ways. Because what we're doing is we're seeing how Tommy became Tommy — but after he lost everything."
There is no way Tommy just walks away, even if it is for love.
Hints about 'Power Book IV: Force' can be found in 'Power Book II: Ghost' Season 1
As we await the debut of Force, Power Book II: Ghost, returns to Starz for season 2. Fans who watched the first season, where Sikora guest-starred as Tommy might see some hints about Force. Tommy appeared in the final episode of Ghost seeking revenge against Tariq (Michael Rainey Jr ) for killing Ghost and against Tasha (Naturi Naughton) for killing Keisha. Instead, he earned his freedom.
"There were a couple things we wanted to do," Kemp told TV Line via Newsweek. "I wanted to free the character up so he could do whatever he wanted, and I wanted him to be able to move around the country. Part of it also was to resolve the issue of Tasha actually having to testify against him. That was something I wanted to be really clean for the audience: That's not going to come up again."