'Power Book V: Influence': Everything We Know So Far
The Power universe continues to expand, with multiple spinoffs in the works following top characters from the original series. Many eyes are on Power Book V: Influence, the show following Councilman Rashad Tate. Portrayed by Larenz Tate, Rashad is a former police officer turned politician, but he's crooked. Influence was announced in 2020 along with the other Power spinoffs. But few details have been revealed so far.
While we wait for more information about the show, let's discuss what we do know. From the plot of Power Book V: Influence to when it could come out, here's a quick guide to the show.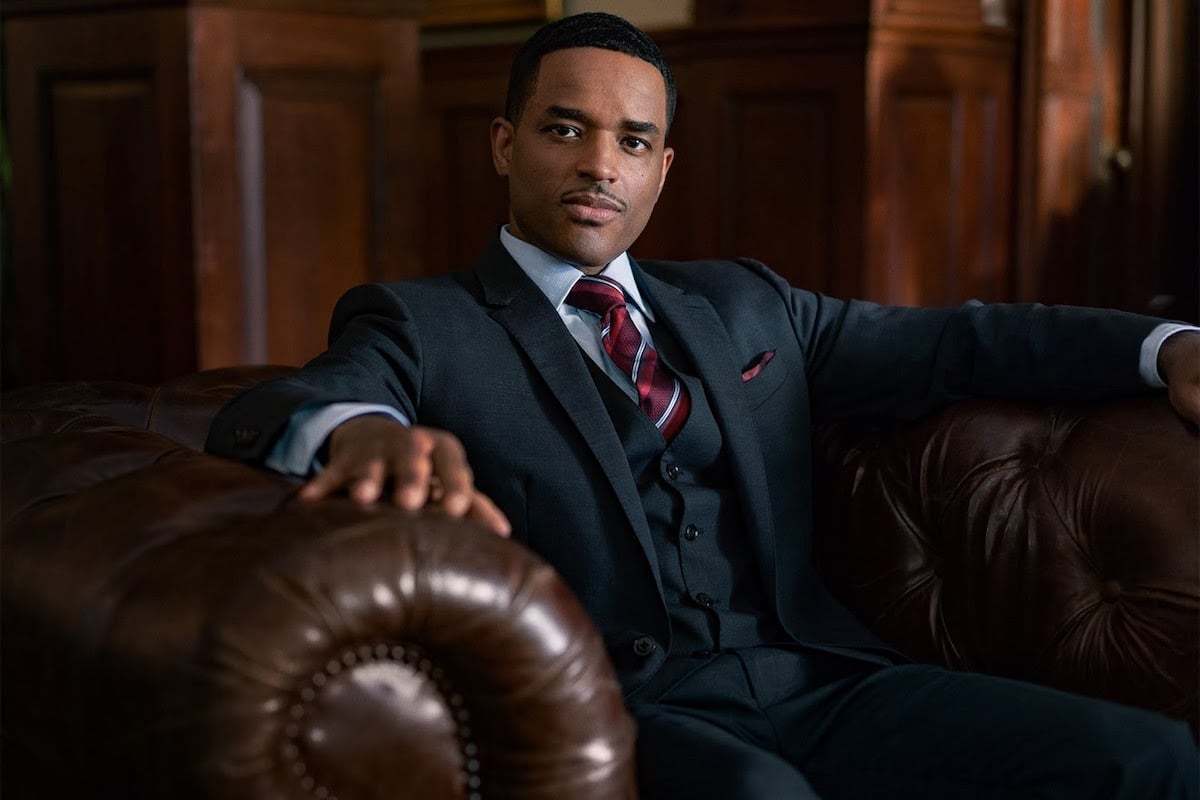 What is 'Power Book V: Influence' about?
Set after the death of James "Ghost" St. Patrick, Influence will focus on Rashad as tries to achieve greater political power. Tate told The Jasmine Brand that as much as he wanted to, he couldn't say much more than that. But Power creator and showrunner Courtney Kemp let some other details slip in a separate interview.
"We've got this concept that's really about the way Washington D.C. looks now for Black politicians," she told with Entertainment Weekly. "You know Mr. Smith Goes to Washington? I think I'll leave it at that."
Influence is the final spinoff of Power, which ran for six seasons between 2014 and 2020. It'll come after Power Book IV: Force, Tommy Egan's spinoff. Force will follow Tommy as he tries to rebuild his life after Ghost's death in Power. It'll premiere in early 2022.
RELATED: 'Power' Actors Tease Details About Each of Their Spinoff Shows
Who's in the cast of 'Power Book V: Influence?'
So far, Tate is the only known actor confirmed for the show. It's likely to introduce many new faces, just like all of the other spinoffs. But fans will also get to see familiar characters, as Kemp's plan is to have "different characters come in and out of other people's shows."
"We are patterning it after Marvel, where different characters come in and out of other people's shows," she said in a past interview with Entertainment Weekly. "So there's crossovers and some of your favorite characters will come back, even if they don't get their own spin-off, they will show up in places. We're trying to really do it for the fans, to give the most of what they want."
Viewers have already seen crossovers including in the first season of Power Book II: Ghost when Rashad was questioned about his past comments bashing Ghost. He lied to investigators about his knowledge of Ghost's criminal ways to distance himself from the fallen drug lord. Although Davis Maclean knew he was lying, it just goes to show what Rashad will do to ensure he wins and gets right where he wants to be.
RELATED: 'Power': How Larenz Tate Really Feels About Councilman Rashad Tate
When will the show come out?
No release date for Power Book V: Influence has been shared, and it still appears to be in the early stages.
Next, Starz will release the next season of Ghost, which left off with the murder of Professor Jabari Reynolds. It'll premiere on Sunday, Nov. 21, followed by the first season of Force.