'Power Book V: Influence': The Larenz Tate Spinoff Might Not Happen
There have been no updates on 'Power Book V: Influence' and fans are concerned.
Rashad Tate (Larenz Tate) is a significant character in the Power Universe. We were first introduced to the crooked politician on the original Power. He teamed up with James "Ghost" St. Patrick (Omari Hardwick) for an unsuccessful run for the governor of New York. Since then he's appeared heavily in Power Book II: Ghost, as a nemesis and sometimes helpmate to Tariq St. Patrick (Michael Rainey Jr.). Fans had hoped this would pave the way for the spinoff, Power Book V: Influence.
Influence is set to center on the shady dealing of New York City, politicians, but now it's unclear if the show will happen.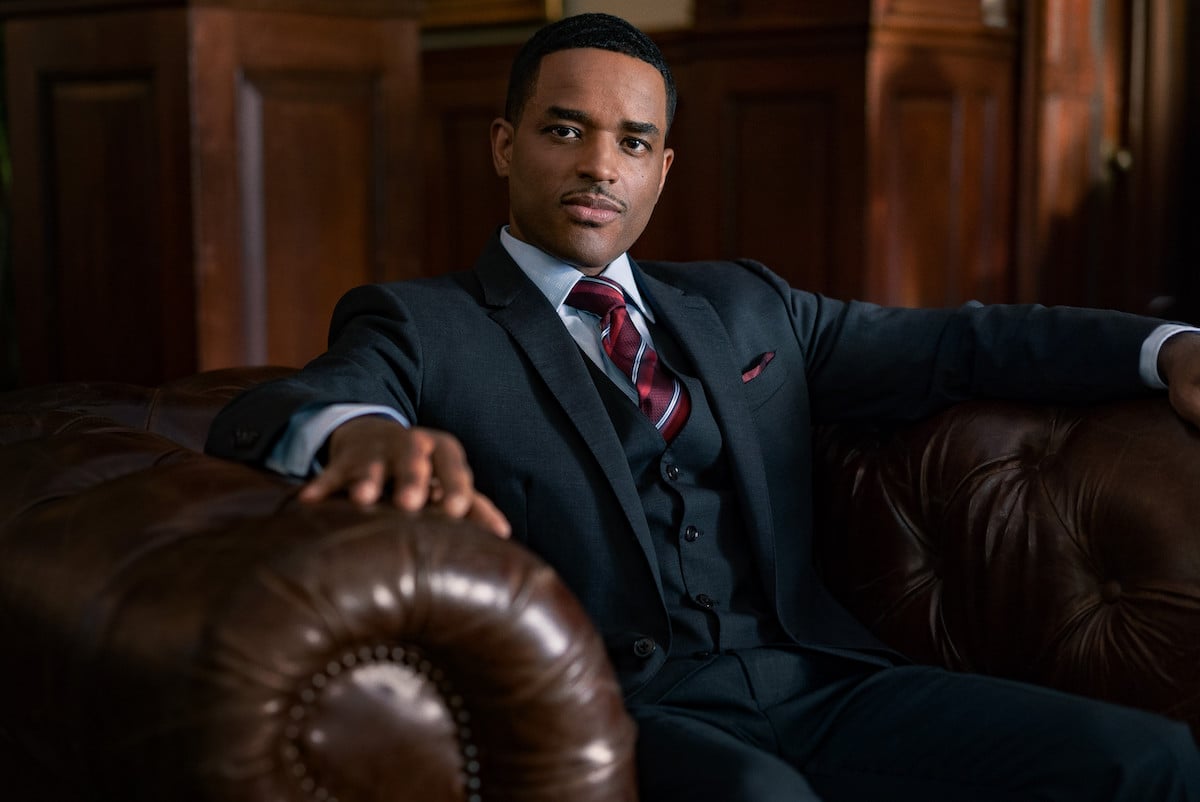 Here's what we know about 'Power Book V: Influence' 
Rashad Tate showed up in a major way amid the second season of Power Book II: Ghost. When Tariq reached out to him for help, the councilman was able to leverage his way back into the political stage. Since his blackmailing scheme was successful, it enabled him to pave the way for a new run for governor. Fans had hoped that this would set up the Power Universe for its final spinoff, Power Book V: Influence.
The series is supposed to focus on Rashad's second run for governor. However, Starz has not announced a production date for the series. "Who knows if you're gonna see him pop up somewhere," Tate told The Jasmine Brand. "The moment I know what's happening, y'all will know what's happening."
Now fans are concerned that it might not happen.
'Power Book V: Influence' may not happen
While Ghost and Raising Kanan debuted to rave reviews, the Tommy Egan set spinoff, Power Book IV: Force struggled to find its footing with critics and fans. Moreover, Starz took quite some time to renew the show for season 2. This caused fans to raise their eyebrows about the status of Influence.
Variety has reported that a Starz representative was unable to confirm the project's status despite multiple queries. Moreover, any new details or information still remain scarce.
Larenz Tate was originally supposed to play Terry Silver on 'Power'
Tate was good friends with Omari Hardwick before Power even began. As a result, the pair worked together to find a role for the Love Jones actor in the series. However, things didn't quite go as expected.
"Take it all the way back to Power, and my friendship with Omari Hardwick," Tate said during a January Instagram Live with Power Universe creator Courtney Kemp. "We worked together in the past. Omari was always trying to figure out how to get me on the show. The character I was originally was supposed to portray Terry Silver. I was working and producing a movie so I couldn't do it. I reached back out and [Courtney] said, 'I got a character that we're working on that's going soon. What do you think about playing a politician? I'm thinking his last name is going to be Tate.' It was something I haven't done before."
Since Rashad is such a character, we do hope things pan out with Power Book V: Influence.