'Power': Brothers Larenz and Lahmard Tate Starred Alongside Each Other for the First Time in Rashad's Episode
Larenz Tate, or Councillor Rashad Tate, has two older brothers who are also in the entertainment industry; actor and producer Larron as well as Lahmard of Barbershop fame. For the first time, Larenz and Lahmard acted alongside each other as brothers in Rashad's episode of Power.
*SPOILER ALERT: This article contains spoilers from Power Season 6 Episode 14.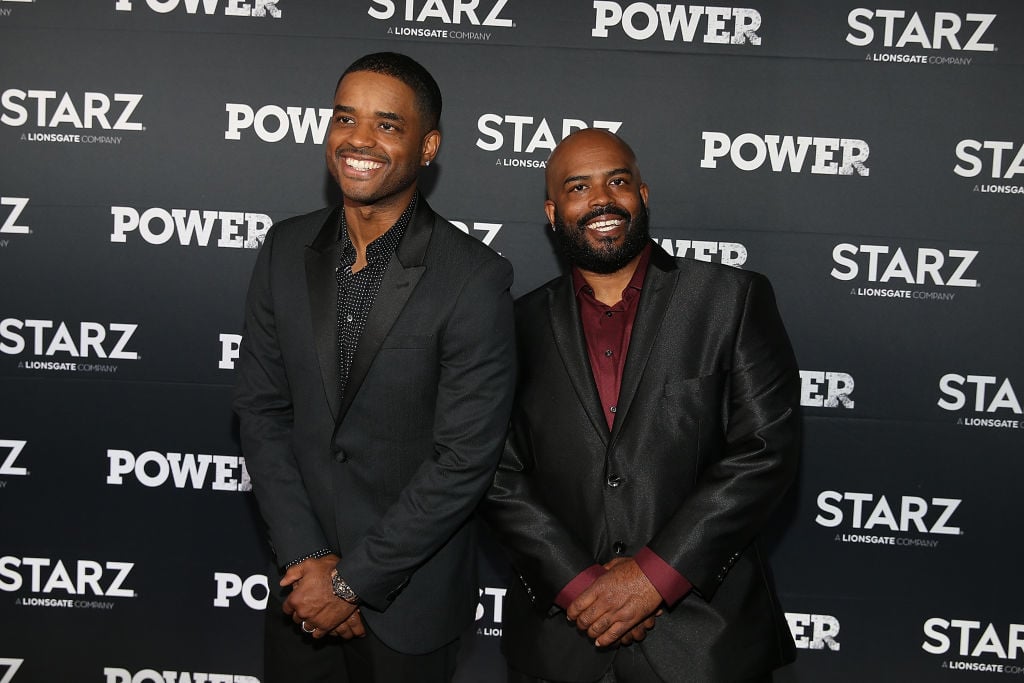 Larenz Tate and his brothers are actors
Born September 8, 1975, in Chicago, Illinois, 44-year-old Larenz Tate is the youngest of three brothers, Larron (50) and Lahmard (50). At a young age, their parents convinced them to join a drama program.
Still, the boys weren't interested until classmate Malcolm-Jamal Warner obtained massive fame from The Cosby Show. All three then started acting seriously and landed small roles in television shows by the time they were pre-teens in the 1980s.
Over the years, the brothers have starred in countless critically acclaimed productions with Larron and Lahmard also stepping behind the camera and dabbling in producing.
Larenz Tate on 'Power'
In Season 4, dirty councilman Rashad Tate, portrayed by Larenz Tate, came to James "Ghost" St. Patrick's nightclub, Truth. Ghost disregarding the warnings and wanted to work with Tate, who was running for Governor of New York, anyways.
The councilman began using Ghost for press conferences often as he wanted the hype to help him win the campaign, and they worked on the Queen's Child Project together.
After he realized Ghost may still be involved in illegal activity, Rashad tried to make Andre Coleman his main guy instead. However, Ghost threatened him to stay on the project by implying he would expose Tate for stealing from the campaign.
In Season 6, as Tate held a fundraiser in Truth Nightclub, thieves broke in and robbed the donors. Unbeknownst to the potential governor, Ghost set it up to retrieve money to help his son.
Wanting to frame Tate as the hero, the nightclub owner slipped him a gun, and he shot one of the robbers dead. The heroic gave him a lot of attention, but things went sideways when someone who worked for Tate caught him having sex with his wife.
Additionally, Ramona Garrity left his campaign and convinced Ghost to join his rival, Loretta Walsh.
Larenz and Lahmard Tate portrayed brothers in 'Power'
After nearly everyone ditched his campaign as it didn't look like he "had a prayer," Rashad found himself extraordinarily drunk and ended up at his brother, Kamaal's house. Kamaal, portrayed by Larenz's real-life brother, Lahmard, is a cop with a wife and son.
Full of anger, Rashad hired hitmen to kill Ghost. However, it went awry, one of the hitman died, and other came to the councilman's brother's house to confront him. Rashad's nephew saw the man waving a gun in front of his uncle's face, and he told his dad, who shot and killed the hitman.
The councilman then tried to pay Dre to finish the job, but someone beat him to the punch. Additionally, Tommy's guys murdered Dre in jail shortly after so he couldn't have snitched on Rashad.
Now that Ghost was dead, everyone came back to Tate's campaign, and he launched another bid for governor. The episode, including the Tate brothers, was the first time the two have acted together since they started in the entertainment industry over 20 years ago.
They had undeniable chemistry and funny moments, especially when Lahmard tried to convince Larenz to tell him the truth. Both are incredible actors, and fans are praising Rashad's episode, in part because of the brothers. Watch Power Sundays at 8 p.m. EST on Starz.