'Power' Showrunner Courtney A. Kemp Based Ghost and Tariq off Her Relationship With Her Father
Drug dealer turned businessman and potentially the next lieutenant governor, James "Ghost" St. Patrick was the center of Power. However, his son, Tariq, murdered him in his nightclub to protect his family. While creator and showrunner Courtney A. Kemp did not kill her father, she revealed that much of the complicated relationship between Tariq and Ghost is derived from her and her father.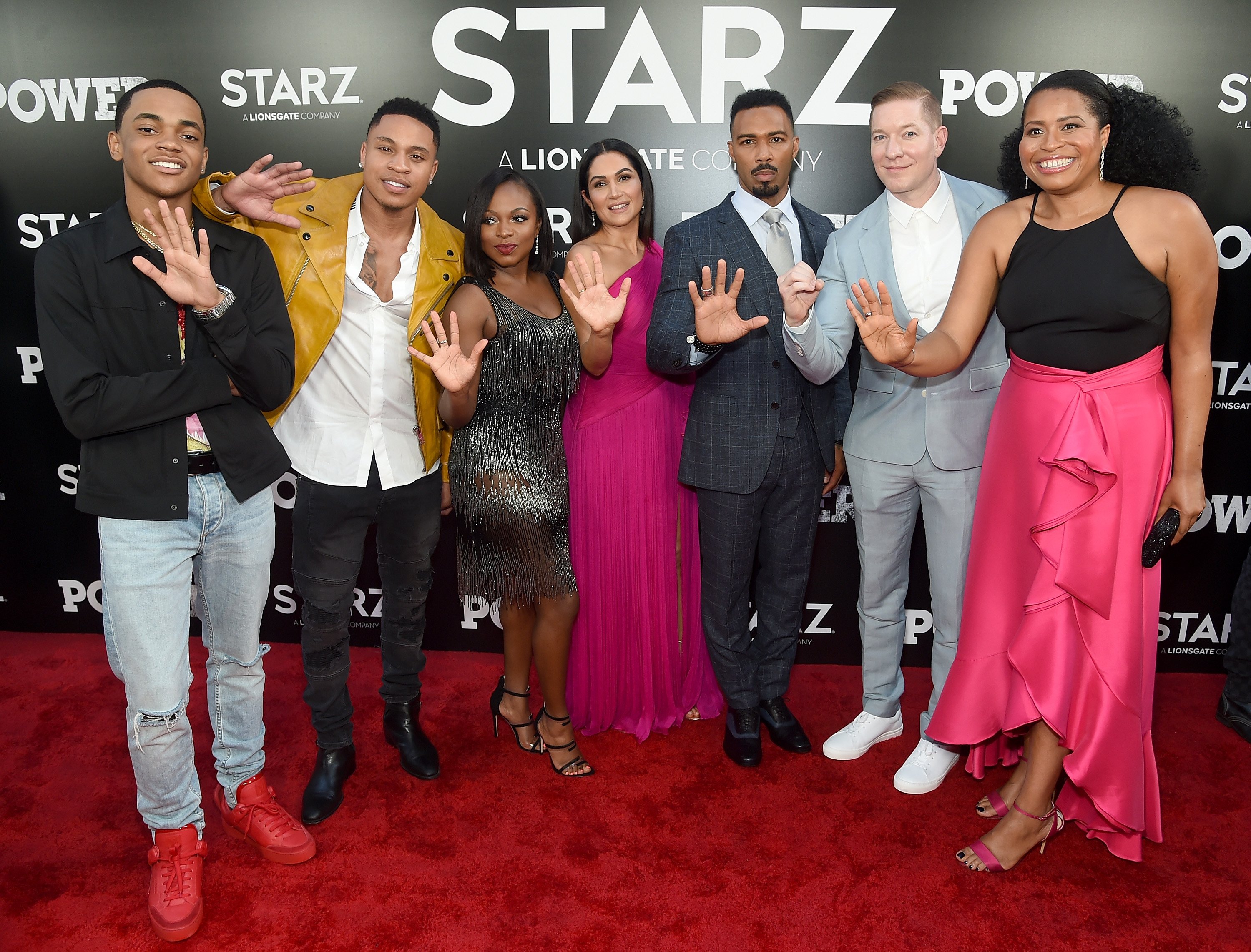 Courtney Kemp before 'Power'
Born in Norwalk, Connecticut, Courtney A. Kemp began reading college textbooks at the age of eight. She then started reading Shakespeare plays two years later and began to come with her own stories.
After receiving a bachelor's degree from Brown's University and a Master's in English Literature from Columbia University, she landed a job at monthly men's magazine, GQ, where she worked for three years.
Many opportunities came Kemp's way due to her position, including offers from television producers to adapt her piece on interracial dating into a show. Although the series never materialized, she realized she wanted to become a television writer and moved to Los Angeles at the age of 26 to pursue her dream.
She became a staff writer for hit comedy sitcom, The Bernie Mac Show, and then wrote for other shows, including Eli Stone, Justice, and The Good Wife. 10 years after moving to LA, Starz greenlit the first series she ever sold and pitched, crime drama series, Power.
Courtney Kemp says Ghost is based on her father
In an Instagram Live, the series creator revealed that "part of Ghost" is based on her father, Howard Kemp, Jr., who passed away in 2011, two years before Power materialized.
Kemp described her father as a "brilliant and beautiful" yet "troubled" advertising executive, and admitted they had a "complicated relationship." She also revealed a lot of Ghost and Tariq's complex relationship comes from her and her father.
According to the writer, her dad believed "image was everything" and thought looking, smelling, and sounding good "protects" blacks from "white people judging you."
Kemp explained her father thought that appearance was "so much of the battle," and she took that "essence" and put it into Ghost when crafting the series.
She also noted her father spoke well and "showed up" professionally, much like her central character.
Courtney Kemp addresses theories that Ghost is still alive
Additionally, the showrunner spoke on Ghost's possible existence as many fans think he's still alive because they didn't see his body. She explained that "everyone who knows him knows he's dead" but can't say if it will remain that way.
Even though she noted the script was written for him to have died in the club, Kemp also said anything could change in "the world of Power."
Additionally, several fans have theorized that Ghost murdered his father. The writer confirmed that the lieutenant governor hopeful did not kill his dad but noted people who think so are "paying attention."
A viewer asked her if Breeze and Kanan murdered Ghost's father, and while she said, "there's something there," Kemp stated she "won't say much more." Power Book II: Ghost premieres on Starz in September 2020.