'Power': Courtney Kemp Made Sure NYC's Latinx Community Was Represented on the Show
Courtney Kemp's Power has expanded well beyond the first series. The show chronicled the life of a drug kingpin, James "Ghost" St. Patrick (Omari Hardwick). Deciding he wanted to go completely legit, Ghost tried to step away from the drug game. However, his best friend/ business partner, Tommy Egan (Joseph Sikora), and wife Tasha (Naturi Naughton) were skeptical.
More than just unpacking Ghost's story, Kemp wanted Power to be as accurate as possible, including representing the Latinx community in New York City.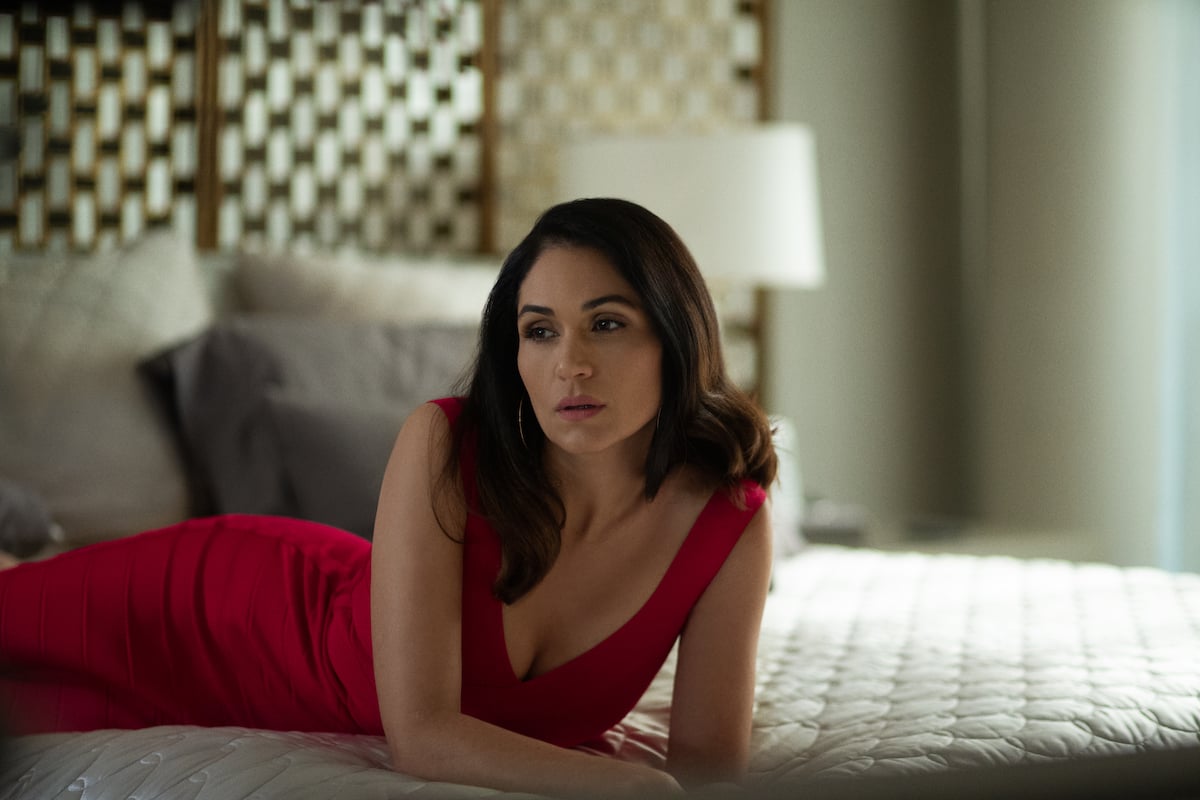 'Power' landed on Starz after a ton of networks rejected the show
Power was a rating bonanza for Starz. It helped put the network on the map in a way that it hadn't been previously. Moreover, the ratings from the drama series rivaled those of Game of Thrones. Since then the Power Universe has only expanded. However, no one believed in Kemp's vision until Power landed on Starz.
"When we pitched Power around town, a lot of places said no because a show with Black leads at that time was very much not what people wanted to buy," Kemp told The Hollywood Reporter. "Now people have had the opportunity to see that they can make good money on those shows. I've said it before, but the color that matters in Hollywood is green. And I think people look to me to provide a certain demographic of viewer. I'm very committed to, BIPOC, LGBTQIA, and women. Those are the areas where I'm committed to telling stories and amplifying voices — which isn't to say that if you're a straight white man, you can't have a great story. But I'm pretty sure you'll get that on [the air]. That door will open to you. Whereas if you are a queer woman of color, maybe people aren't listening as much. They're starting to listen more."
Courtney Kemp was adamant that NYC's Latinx community was represented on the series
Often on series like Friends and Sex and the City, viewers watch a version of NYC that is almost void of people of color. It's startling and extremely upsetting since New York is one of the most diverse cities in the world. When she was developing her show, Kemp knew that she wanted the city to be represented accurately.
From Ghost's lover, Assistant Distract Attorney Angela Valdez (Lela Loren), to Lobos Cartel leader Felipe Lobos (Enrique Murciano) and Ghost and Tommy's right-hand man, Julio (J.R. Ramirez), the Latinx community is well-represented on the show.
"To have Dominican, Cuban, Mexican actors be from where they are from… that was my passion and Starz was totally behind me on that even though it's detail work that people don't usually do," Kemp told Showbiz Cafe.
Courtney Kemp created 'Power' to answer 1 question
The drama series ran for an explosive six seasons and has since spawned four spinoffs, Power Book II: Ghost, Power Book III: Raising Kanan, and the upcoming Power Book IV: Force and Power Book V: Influence. However, it all began because The Bernie Mac Show writer wanted to answer one question.
For Kemp, that question is "Does my past dictate my future?" In Power, we watched Ghost try and escape the demons of his past. In Ghost, Tariq is trying to outrun the memory of his father, and in Kanan, we saw how the innocent teen boy that was naive to his mother's drug business began to become the villainous Kanan Stark we knew on Power.