'Power': Courtney Kemp Explained Why They Decided Against a Proctor-Centric Spin-Off
'Power' creator and showrunner Courtney Kemp explained why they decided against including a spinoff with fan-favorite character, Joe Proctor.
In the words of 50 Cent, "Power never ends." Therefore, he, alongside creator and showrunner Courtney Kemp, already released the names and plots of the four spin-offs viewers can expect to see after Power ended.
One focuses on the events after Power, another series centers around Kanan Stark's rise, one follows dirty councilman Rashad Tate as he runs for governor, and the final one revolves around Tommy Egan and his new life after leaving New York.
Unfortunately, none of those include one of the favorite characters from the show, lawyer Joe Proctor.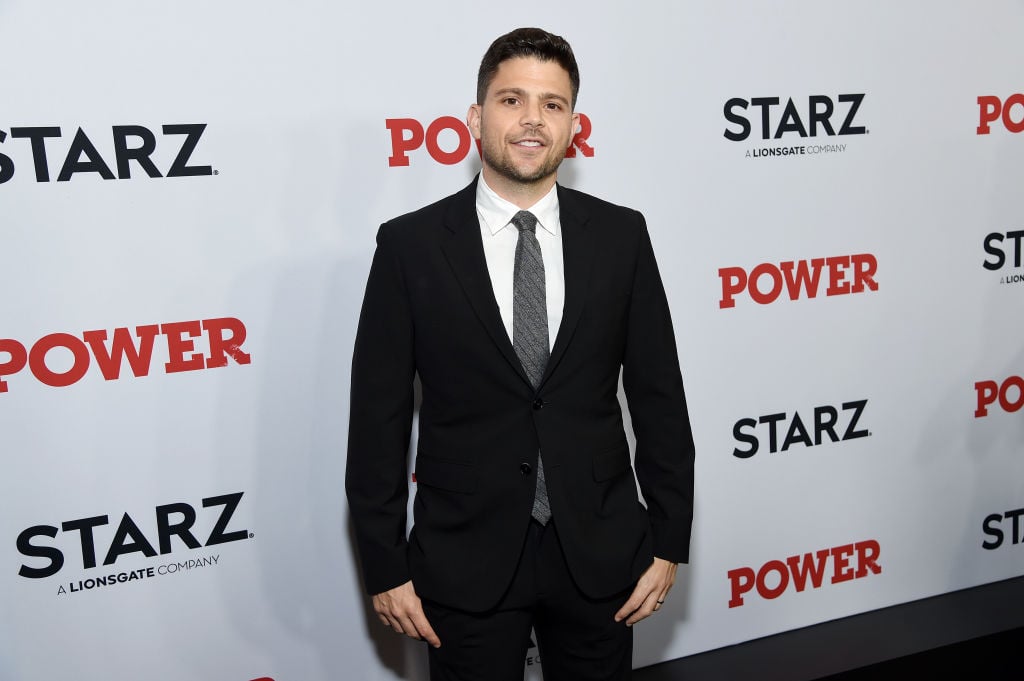 Jerry Ferrara as Joe Proctor on 'Power'
Joseph "Joe" Proctor (nee Civello) made his debut on Power Season 2 Episode 16 when Julio Romano (J.R. Ramirez) intimated the lawyer in working for James "Ghost" St. Patrick (Omari Hardwick).
Even though Joe initially refused, Ghost blackmailed him after finding out that the lawyer pays for his ex-wife's drug habit so he can regularly see their daughter.
In the third season, Joe advised Ghost to kill Felipe Lobos (Enrique Murciano) to save his own life over protecting his then-love interest, Angela Valdes (Lela Loren).
For Season 4, Joe defended Ghost vigorously when he went to jail for a murder he didn't commit, until the lawyer's affiliations with Tommy Egan (Joseph Sikora) proved him to have conflicts of interests.
He still tried to protect Ghost by meeting with Homeland Security Agent Bailey Markham (Lee Tergesen) to retrieve a wire that drug kingpin and criminal informant Carlos Ruiz (Luis Antonio Ramos) wore when he was killed.
However, Tommy showed up and stabbed the agent, forcing Joe to get rid of the body and incriminating laptop. The lawyer also advised Ghost to get rid of Mike Sandoval (David Fumero), and Tommy's father, Tony Teresi (William Sadler), took care of the job from the inside.
Joe Proctor killed off 'Power'
In the sixth and final season, Joe entered into a bitter custody battle with his ex-wife, who cleaned up her life and recently passed the bar exam. He then helped her relapse and didn't call for help when she overdosed.
Even though it seemed like the perfect crime, district attorney Cooper Saxe (Shane Johnson) previously gave a recording device disguised as a stuffed animal to Joe's ex-wife to give to her daughter so they could spy on the lawyer.
Therefore, Saxe heard the audio of Joe letting the mother of his child die, and blackmailed him unless he told them who killed Angela. Joe agreed to testify against Tommy and hid out at Ghost's house.
At the same time, the attorney's office worked on a case surrounding a woman accusing Ghost of murdering her fiance. Proctor told Tommy about the witness, and the drug dealer broke into her apartment and hid in the closet.
After overhearing Saxe inform the witness that Proctor was also testifying, he killed her, and with the help of Tariq St. Patrick (Michael Rainey Jr.), entered Ghost's penthouse and murdered his former lawyer.
Courtney Kemp revealed she wanted to do a Proctor-centric spin-off
According to the creator and showrunner Courtney Kemp, she wanted to add a Proctor-centric spin-off to the four other spin-offs she already has in creation.
In a statement to TV Line, the creator confirmed she "wanted to do a Better Call Saul with Proctor," which is the Breaking Bad prequel spin-off centered around Jimmy McGill, or Saul Goodman, a former principal attorney for meth kingpins.
Even though Kemp believes it "would have been an awesome show," she revealed she and Jerry Ferrara, the actor behind Joe Proctor, "are working on something else."
While it's unclear what the two are "working on," many fans stated they would have loved to learn about Proctor before he started working for Ghost. They are also interested in watching his daughter, Elisa Marie, potentially return for one of the four spin-offs.