'Power': Courtney Kemp Talks Alternate Endings And Whether She'll Release the Deleted Scenes
'Power' ended with James St. Patrick dying at the hands of his son, but it turns out that all the suspects were filmed committing the act. 'Power' creator and showrunner Courtney Kemp spoke more about that on Instagram Live in May, including whether fans will ever see certain deleted scenes.
After weeks of trying to figure out who shot Ghost in Power, it was finally revealed in the series finale that his son, Tariq St. Patrick, pulled the trigger. Fed up with his father's lies and deceit, Tariq ambushed and shot the aspiring politician at a campaign party. But it turns out that all seven suspects of Ghost's murder were filmed committing the act.
Ever since creator and showrunner Courtney Kemp made that revelation, fans have wondered if they'll ever get to see the Power alternate endings. Kemp broached the topic in May, saying that while she would love to show fans, she's doesn't think it's possible.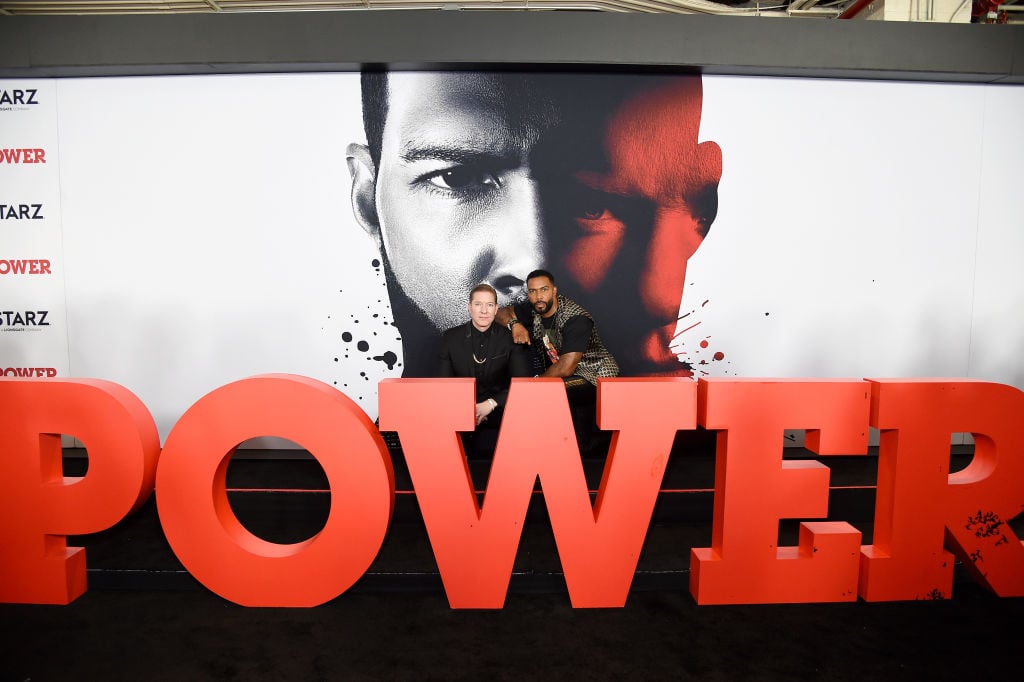 Courtney Kemp on the 'Power' alternate endings
Kemp first mentioned the alternate endings in a 2019 interview with Deadline. She explained these were shot to avoid a possible spoiler in case there was a leak, which had happened to the show in the past. "So we've got a lot of different endings and false endings, real endings, and truthful endings, all in the can," she said in part.
Kemp never revealed what exactly happened in each one, but she told TVLine they were amazing, especially Tommy Egan's. "None of the actors knew who was going to do it at that time, so they were all giving 100 percent, because they didn't know," she explained.
Ultimately, Kemp felt it made the most sense to have Tariq as the triggerman, as he was the last person Ghost would ever expect. "I felt like Tariq was the only person who could have gotten close enough… because Ghost did not understand what he had done, just as many times, your parents don't understand what they have done to you….," she added.
Why the 'Power' alternate endings may never come out
Taking to Instagram Live in May, Kemp spoke more about the ending of Power, which aired for six seasons between 2014 and 2020. She also mentioned the alternate endings and whether she would ever release all the deleted scenes from the show. "I actually argued that we should be releasing those online, but they won't do it," she said. "I don't know why they won't do it, but Starz will not allow us to do that."
"I have so many deleted scenes, you guys, from years and years of Power," she continued. "How great would it be? How great would it be to have those released, all those pieces of the show that you guys never got to see?"
There's no doubt that people would love to check them out, but for now, it looks like that's not happening. On the bright side, Kemp has plenty more Power coming in the form of four spinoffs. So far, Power Book II: Ghost, which follows Tariq, is the only one that has aired, but there are more coming up soon. Stay tuned.