'Power' Creator Courtney Kemp Teases Return of James St. Patrick
In its six seasons on the air, Power killed off a number of its most beloved characters. But nothing was more devastating than James St. Patrick's death. Even months later, fans are still in denial about it. Because of the way it played out, some believe he's still alive out there somewhere. Unfortunately, Power creator and showrunner Courtney Kemp has confirmed his death, but she's reportedly open to bringing him back in another way.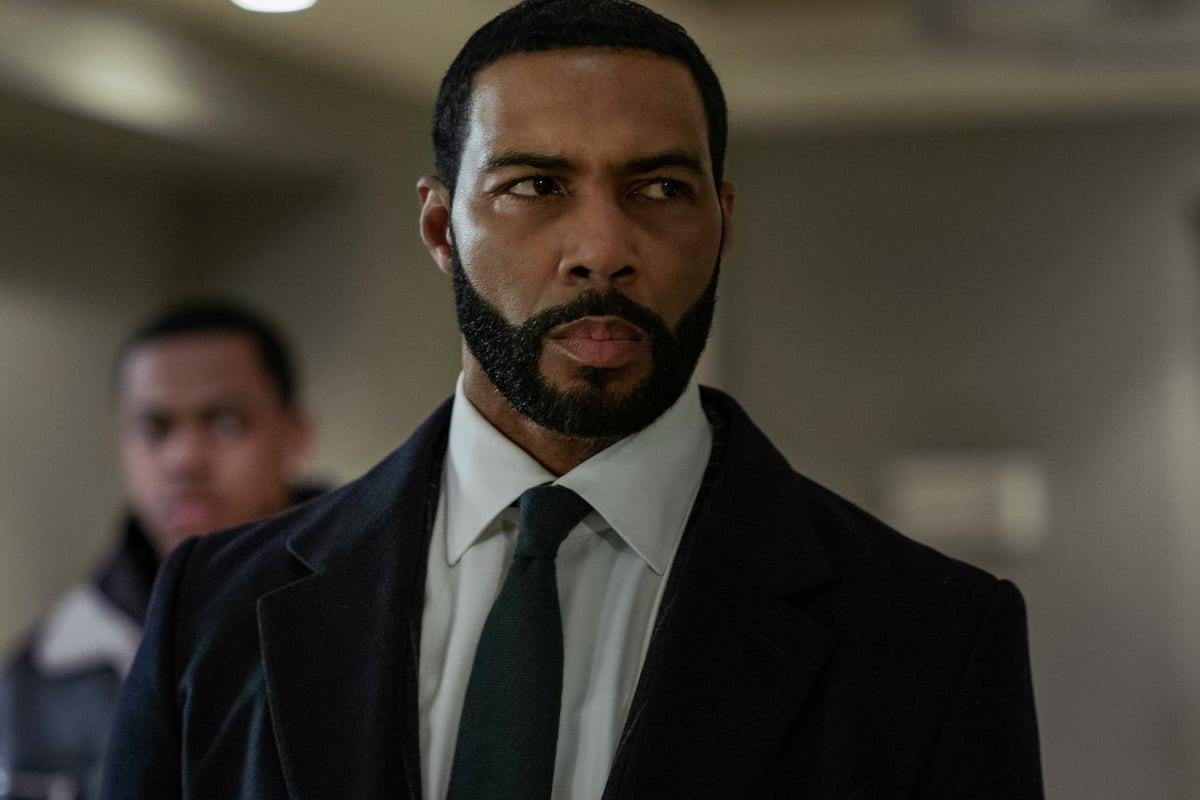 Courtney Kemp is considering new 'Power' projects
Sitting down with Entertainment Weekly, Kemp discussed some of the Power offshoots. There are four spinoffs so far: Ghost, Raising Kanan, Force, and Influence. But there could be more projects in the future.
The website noted that Kemp is considering several things, including "a Better Call Saul-type story centered on Ghost's lawyer Joe Proctor (Jerry Ferrara); one-off movies; a Christmas special; and even 'a plan' [for Ghost]."
It seems to be a turn in direction for Kemp, who previously said her whole reason for ending Power was because she didn't feel "there was so much more story to tell" with Ghost.
"I mean we can definitely limp on into being bad TV. That's always an option, especially when you have a hit," she explained on Instagram Live. "You can make season after season of not that great drama. You know what I mean?"
"But Angela was dead at the end of season 5, so your core love triangle is gone," she continued. "Tariq is becoming a man, so that's a different story. You know, the stories we would have had to tell and shift going forward would have had a different center, so it wouldn't have been Power as the fans experienced it."
She also ruled out the possibility of a prequel surrounding a younger Ghost. "I'm not interested in that show," she stated. "… As a writer, you know that Ghost and Tommy survive that, so it's hard to put stakes into their stories."
RELATED: Courtney A. Kemp Says the 'Power' Universe Is Based on 1 Single Question
Whatever happens, Omari Hardwick is definitely open to reprising his role
It remains to be seen if that plan for Ghost ever materializes, but actor Omari Hardwick, who played the shady businessman, has said he'd love to reprise his role.
"I never close the door," he said in a 2021 appearance on the podcast Higher Learning With Van Lathan and Rachel Lindsay. "… I'm never not open. Hell, you name the guy Ghost and so there's always, to me, a possibility of being just that. "
He continued, "He really lives in a ghost space at this point, so now that we know he's not on Earth, there is a reality where you can have flashbacks or [something else]."
Hardwick noted he would like to see more of Ghost's backstory, but he imagines that if his character was brought back, it would only be in a small capacity. "Perhaps in a spinoff just in a space to give leverage to the show to go, OK, Ghost is speaking to Tariq, but we know he's not actually there. OK, Ghost is in Tommy's head, but is he really there? You know, just leaving that mystique. But I'd always be open. [Power] changed my life," he added.
RELATED: 'Power': What Is Omari Hardwick's Net Worth?
For now, his son is carrying on his legacy
The first spinoff, Power Book II: Ghost, has focused on Tariq St. Patrick as he tries to move forward without his father. He begins selling drugs to support his family, sending him down a path similar to his father's.
"That was one of his struggles in season 1, accepting the fact that he's like his father," Michael Rainey Jr. (Tariq St. Patrick) pointed out to Entertainment Weekly. "Early in season 2, he's still trying to find a way to accept it. He doesn't want to, but it's inevitable — it's in his blood. That's his nature. It's hard for him, but he's coming into reality."
That show returns to Starz in November 2021.