'Power' Had a Deleted Scene Where Tommy and Brayden Met
Comparisons between Power Universe characters Tommy Egan and Brayden Weston never seem to end. That's because both are childhood best friends to the protagonists of their shows, have ride-or-die personalities, and struggle to have their own identities outside of those partnerships. Unfortunately, they never got to meet in the original show, but as it turns out, a Power deleted scene would have connected them.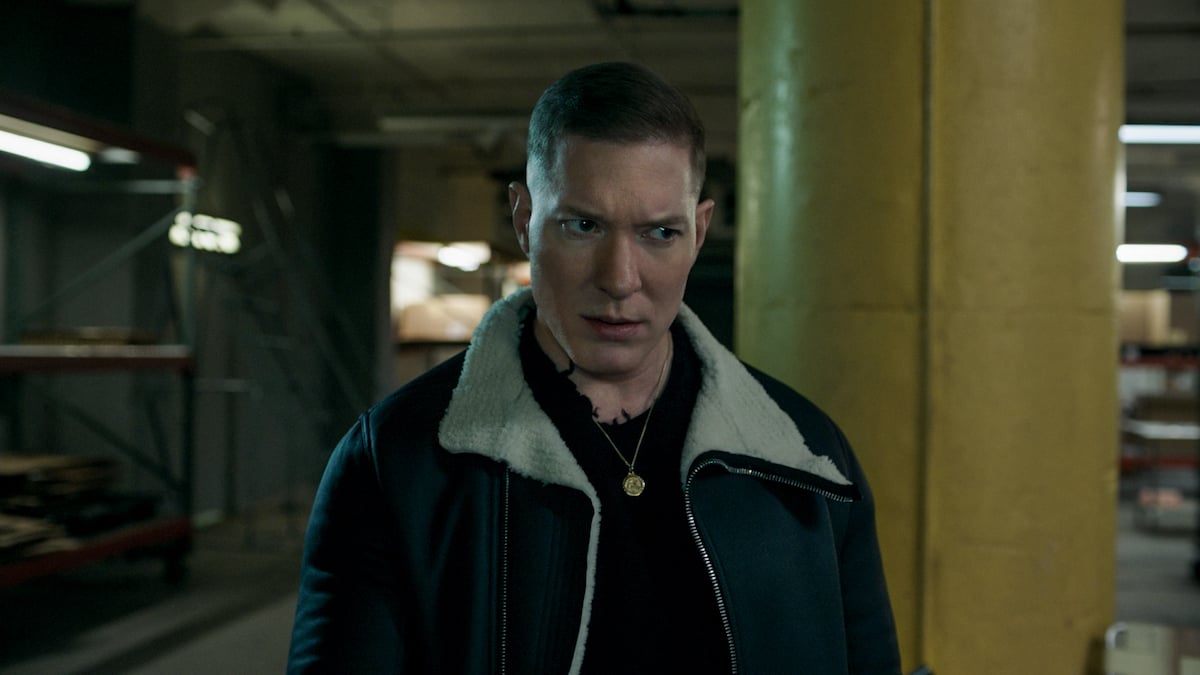 A 'Power' deleted scene would have introduced Tommy and Brayden
The scene was revealed by Gianni Paolo (Brayden) on The Crew Has It, the podcast he co-hosts with fellow Power actor Michael Rainey Jr. (Tariq St. Patrick).
They were interviewing their Power Book II: Ghost co-star LaToya Tonodeo (Diana Tejada) when the conversation turned to scenes that didn't make the final cut. "This is why we need BTS and bloopers," said Rainey. "We should talk to Starz and see if we can get some [behind-the-scenes footage], bloopers, deleted scenes…," Paolo added, "because, like, people don't know I met Tommy in Power. People don't know that."
Even Tonodeo had no idea. "Right? You don't even know that. That's what I'm saying. That scene never made it so people don't know that stuff," he continued. Paolo explained that in the scene, Tommy showed up at their dorm at Choate to talk to Tariq. "He goes, 'Get the f*** out, Bieber,'" he recalled, sending Rainey and Tonodeo into hysterics.
Could those 'Power' deleted scenes ever be released?
The scene appears to be one of many that didn't make it onto the show. Courtney Kemp, the creator and showrunner of Power, previously shared that she has "so many" from the six seasons that Power stayed on the air.
"I have so many deleted scenes, you guys, from years and years of Power," she said during a live conversation on Instagram. "How great would it be? How great would it be to have those released, all those pieces of the show that you guys never got to see?"
She said she'd hoped to get them released to fans, but was unsuccessful.
"I actually argued that we should be releasing those online, but they won't do it," she said. "I don't know why they won't do it, but Starz will not allow us to do that."
It's too bad for fans wanting to see that meeting between Tommy and Brayden and so many other events. But the good thing is, it could still happen now that there's a Power Universe.
"We are patterning it after Marvel, where different characters come in and out of other people's shows," Kemp told Entertainment Weekly of the PU. "So there's crossovers and some of your favorite characters will come back, even if they don't get their own spin-off, they will show up in places. We're trying to really do it for the fans, to give the most of what they want."
Upcoming 'Power' shows on Starz
In the meantime, fans can look forward to the return of Power Book II: Ghost. The show, released in 2020, focuses on Tariq after Ghost's death as he enrolls in college in order to meet the terms of Ghost's will. But he has also started to sell drugs as a way to finance his lifestyle, putting him on a similar collision course. The show is expected to release its third season this year, but first, fans will get another season of Power Book III: Raising Kanan.
That series, which chronicles Kanan Stark's early life before his violent death in Power, will return this summer on Aug. 14. Read more about that show here.
RELATED: Omari Hardwick Reveals How Much He Got Paid on 'Power': 'I Never Made What I Should Have Made'