'Power': Did Ramona Kill Ghost?
Only two episodes of Power remain, and fans are still trying to crack the "Who Shot Ghost?" mystery. At the top of the year, they were presented with seven possible shooters: Tommy, Tasha, Tariq, Dre, Saxe, Tate, and Paz. But as the list of suspects narrows, viewers have started to wonder if there's a major twist ahead and the assailant will turn out to be someone other than those seven.
Some people are convinced that Ramona Garrity (Cynthia Addai-Robinson) is the one who really pulled the trigger. But what are the odds of that?
Warning: This post contains Power Season 6 spoilers.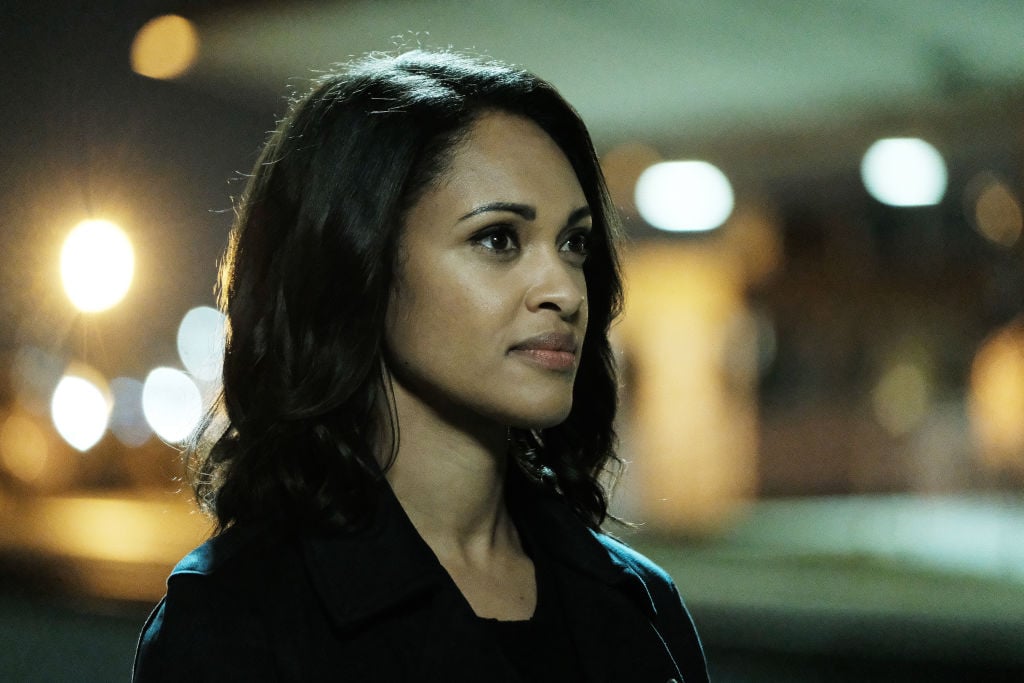 A summary of Ghost and Ramona's relationship
James "Ghost" St. Patrick and Ramona met while working with Councilman Tate, who had been campaigning to become the next governor of New York.
As Tate slumped in the polls, St. Patrick and Ramona ditched him and threw their support behind Tate's opponent Lorette Walsh, who chose St. Patrick as her potential lieutenant governor. This deepened tensions between St. Patrick and Tate and contributed to their falling out.
On the campaign trail, St. Patrick and Ramona began to develop feelings for one another. They went on to start a romantic relationship and went public with their affair at a party at St. Patrick's nightclub, Truth.
When Ramona went to the bathroom, she was confronted by Paz, who issued a stark warning about St. Patrick's true persona. With a strange look in her eyes, Ramona acknowledged how some people are "simply unstoppable." Her facial expression suggests that she's not as clean as some viewers might think and could be up to something.
At the end of the party, Ramona told St. Patrick that she would meet him back at his hotel, but he never made it. He was shot and killed by an unknown assailant later in the evening.
Why fans think Ramona is the killer
Some fans have theorized that Ramona killed Ghost in retaliation for murdering lawyer Terry Silver, as they believe the two were related. Ghost killed Silver in a jealous rage after learning he'd been sleeping with his estranged wife, Tasha.
Some viewers also believe that she might have a connection to Breeze, a drug lord that Ghost killed in his earlier days. Breeze's name resurfaced in season 6 for no apparent reason.
But while some fans are convinced that Ramona pulled the trigger, Power executive producer Courtney Kemp has said in multiple interviews that the killer is definitely among the suspects we mentioned earlier. So far, Dre, Tommy, and Paz have been ruled out — leaving Tasha, Tariq, Sax, and Tate as suspects.
But this isn't to say that Ramona isn't at all involved. There's also a theory out there that Ramona and Tate conspired to kill Ghost to boost the disgraced politician in the polls. On Reddit, one person posited that Ramona sent Tate to murder the businessman to get his reputation back and steal Ghost's potential position as lieutenant governor.
The latest episode of Power gives a hint about the shooter
On the most recent episode of Power — which aired on Jan. 19 — Tommy found Ghost suffering from at least one gunshot wound. As the men exchanged words, they both saw the shooter. Tommy raised his gun and aimed at the suspect, but Ghost told him, "Let it go." He died moments later.
Was Ghost asking Tommy to let Tate go? Or was it one of the other suspects? You'll have to stay tuned to find out. Remember, Power airs on Starz at 8 p.m. ET on Sundays.