'Power': Dre's Dead, What's Next for Actor Rotimi?
Power creator/showrunner Courtney Kemp gave fans a reason to celebrate with the ultimate gift in episode 11: Dre's death. Don't act like you weren't happy about it, because most viewers have been cussing and shaking their fists at the TV for weeks wondering how dude managed to stay alive for so long. It was long overdue and fans on social media threw a virtual parade watching his fiery demise.
Kemp intentionally wanted to kick the final five episodes off with Dre's death, and even Rotimi himself is reveling in his villainy. Now that we know his character won't be sitting pretty in Las Vegas, what's next for the actor/singer?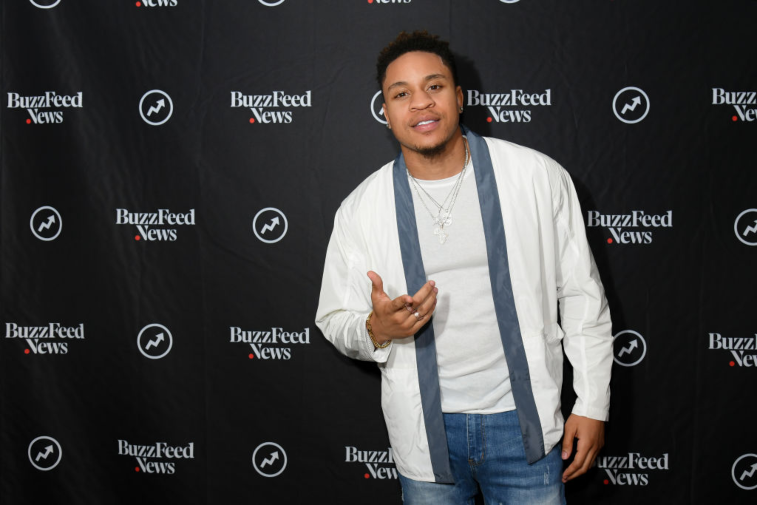 Film projects are queued up
The actor—whose full name is Rotimi Akinosho—didn't get his onscreen start on Power, as he's had other roles in projects such as Boss, Black Nativity, and Divergent. While Power has certainly helped to make him a household name, Rotimi is continuing to build his acting résumé.
Next up are three films due to be released in 2020, including rom-com Singleholic, which is about woman on a self-love journey after a breakup.
In case you haven't heard, he's also starring alongside comedy legends Eddie Murphy and Arsenio Hall in Coming 2 America, though his character hasn't been revealed. During a recent interview with San Francisco's 99.7 NOW, he said that filming wrapped and it was a humbling experience:
"There were a couple takes where they had to stop shooting 'cause Eddie and Arsenio kept laughing at everything I was saying. So just that validation of … Ok I belong here. But it's also humbling because these are greats—these are legends!"
Rotimi also has a music career
For those of you who weren't aware, Rotimi has been at it in the music game for years. He sings! He's said in interviews that music is his first love and that he kind of fell into acting. Growing up, he learned how to play instruments, including the piano, but he has a whole other career in music.
In 2019, he released an EP titled The Beauty of Becoming that spawned the successful single, "Love Riddim." That one is still riding hot, but next he's preparing to release a video for "In My Bed," one of the other singles off the EP. Though Rotimi doesn't have a full-fledged tour roster set for 2020, he is performing shows here and there all over the globe.
New and established fans of his music can keep up with his projects by visiting his Instagram page or website, Rotimimusic.
Is there a 'Power' spinoff in Rotimi's future?
It's been well documented that Power creator/showrunner Kemp inked an overall deal with Lionsgate that will encompass the expansion of the Power universe. That means multiple spinoffs are in the works as well as other non-Power projects. What does that mean for Rotimi?
Well, Dre won't be getting his own show living it up as a drug lord somewhere, but that doesn't necessarily mean the character is down and out for the permanent count. As Deadline noted, Kemp mentioned that the spinoffs will toy with various timelines and roles:
"We will follow some of your beloved Power characters beyond the scope of the initial series. But we will play with your expectations of which characters, where, and the master timeline of it all, creating a Power universe as unpredictable as the original."
Rotimi's portrayal of Dre on the hit series has earned him a place on fans' lists of characters they love to hate, but his talents will surely continue to carry him.