'Power': What Happened to Effie and Will She Appear in Tariq St. Patrick's Rumored Spin-Off?
'Power' Season 6 introduced viewers to love interest of Tariq St. Patrick, Effie. But, she turned him in for selling drugs. Will she return in a spin-off?
Many Power fans thought Tariq St. Patrick and his love interest, Effie, would become a young Tasha and Ghost in the sequel spin-off. However, that was cut short once Effie submitted an anonymous tip that Tariq was distributing drugs throughout the school, even though she helped.
Additionally, the teenager texted someone who fans suspect is her dealer, about Tariq only moments before she turned him in. Viewers don't understand why she flipped on him or her purpose in the storyline and thinks she could be connected to someone the St. Patrick's murdered.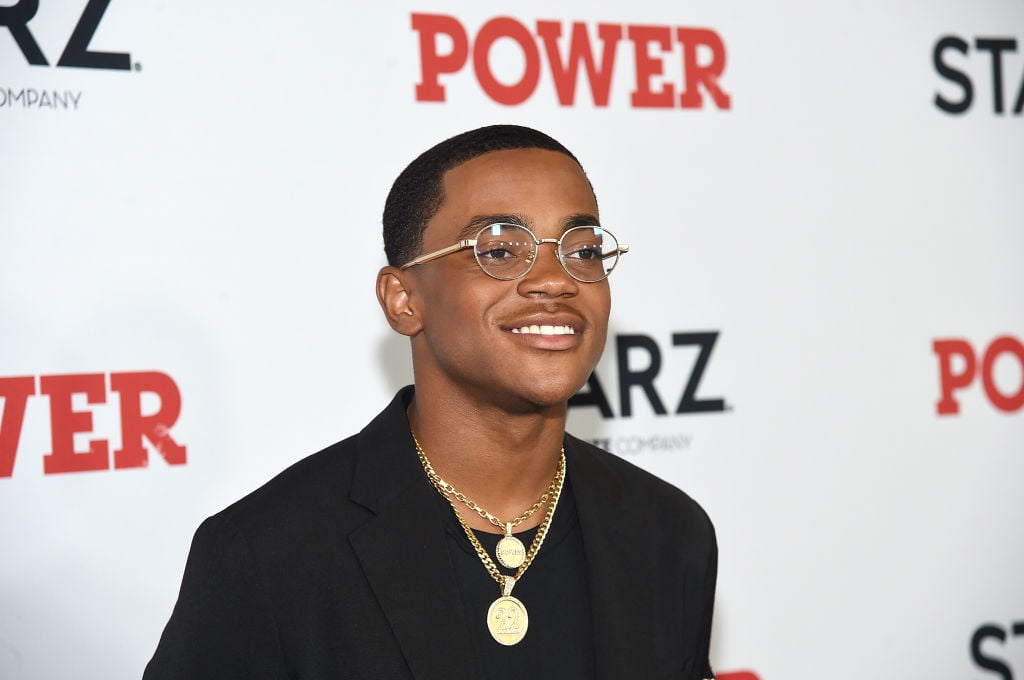 They hope Effie reappears in the spin-off to answer questions and possibly rival or join Tariq's operation.
Effie and Tariq St. Patrick in 'Power' Season 6
In Power Season 6 Episode 2, Alix Lapri joined the cast as Tariq's friend, Effie, from his boarding school, Choate. He began selling drugs at the school alongside his roommate and allowed Effie to help when she asked.
Tariq started falling for the girl, and she taught him how to play chess. However, someone gave an anonymous tip on Tariq distributing narcotics at the boarding school, and he was expelled.
He realized Effie gave him up but never figured out why. Additionally, viewers saw Effie spying on Tariq and texted her assumed dealer about him. Once Tariq left Choate, Effie never appeared in Power again.
Fans want answers about Effie and her involvement with Tariq St. Patrick
After her sudden disappearance, confused fans began tweeting questions about Effie and her purpose in the story. They want to know who she texted and if she used Tariq to infiltrate his business or if she genuinely liked him.
Additionally, fans want to know why she set him up in the first place and who she's working for or with. Some have theorized she could have been connected to Ray Ray, a dirty cop Tariq killed in retaliation, or Breeze, the first man Ghost murdered.
The day Ghost was shot, he told his son about the murder and brought it up again in a hallucination with Kanan only moments before the shooting. Even though Breeze's death took place before Power began, the two mentions of it right before someone shot him leads fans to believe a person connected to him pulled the trigger.
Will Effie appear in Tariq St. Patrick's rumored spin-off?
While some viewers just want answers, others want to continue watching her storyline play out in the spin-off, Power Book II. Not much has been released about the spin-off yet except that it stars Mary J. Blige and Method Man and begins 48 hours after Power Season 6 ends.
Fans are hoping that Effie will reappear in some way, including possibly running a rival drug operation. Others believe Effie may have genuinely fallen for Tariq and had to turn him in, but once she explains herself, he may forgive her, and they could join forces again, becoming the new Tasha and Ghost.
Watch Power on Sundays at 8 p.m. EST on Starz.