'Power': Why Fans Want Elisa Marie Proctor to Appear in the Spin-Off
'Power' fans want Elisa Marie Proctor to appear in a spin-off after her incredible breakout performance. Could she challenge Tariq St. Patrick or Tommy?
Elisa Marie Proctor has returned as a guest character a few times on Power since the fourth season, but recently had a breakout episode with Tommy Egan. Fans now "stan" the young actress and want her to return for the Power spin-off series.
*SPOILER ALERT* This article includes information from Power Season 6 Episode 13.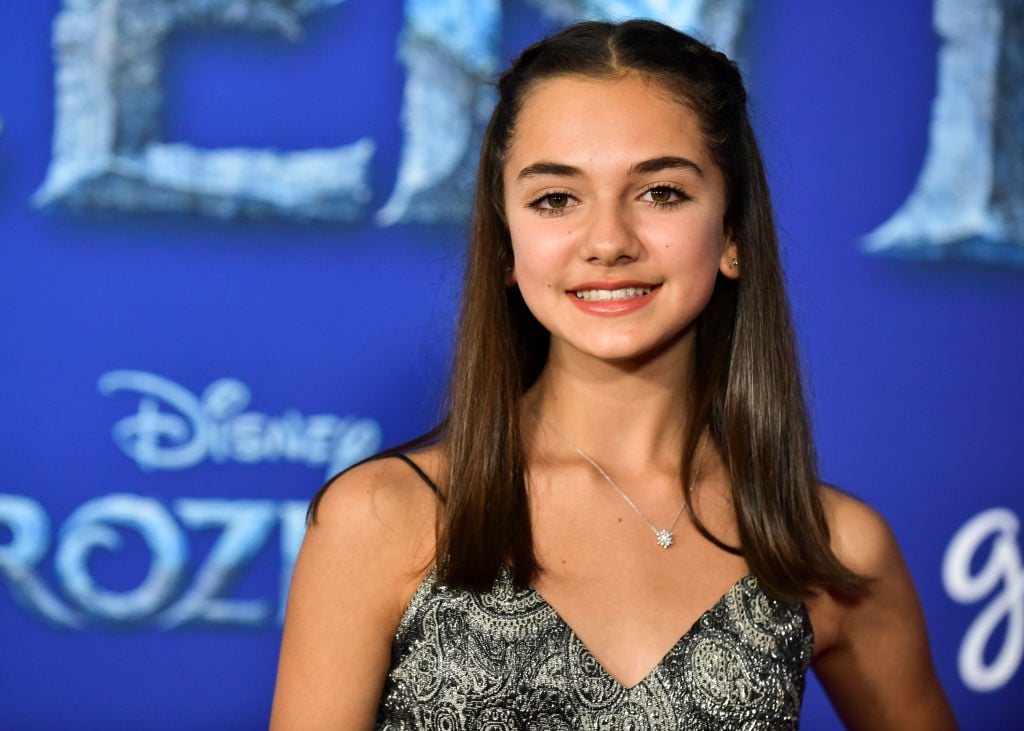 Elisa Marie Proctor on 'Power'
13-year-old actress Mattea Conforti first appeared in Power Season 4 as the daughter of James "Ghost" St. Patrick's lawyer, Joe Proctor. She was in the middle of a bitter custody battle between Joe and his drug-addicted ex-wife, Lindsay.
However, once Lindsay cleaned up and tried to get guardianship back, Joe helped her relapse and didn't assist her when she overdosed. Then, he agreed to testify against Tommy Egan in the death of ADA Angela Valdes and took Elisa Marie to Ghost's house to hide until the trial.
Ghost's son, Tariq St. Patrick, took Elisa Marie to get hot chocolate and left the backdoor open for Tommy to kill Joe. After Joe's cousin, Benny Civello, realized Tommy was the murderer, he went after him with a knife, but Tommy killed him as well.
Meanwhile, Elisa Marie discovered a USB drive her father left her for "insurance" of Tommy killing a confidential informant for Ghost. She mistakenly allowed Tariq to listen to the recording and asked him for help, who then went and tipped off Tommy.
Therefore, Tommy kidnapped the girl to try and get the recording back. After they had a heartfelt conversation, he decided to drop her back off and handle some other business. When he came back, Elisa Marie gave him both copies of the recordings, even though she believed he killed her father.
'Power' fans are living for Elisa Marie Proctor
On social media, fans praised the character for how she pieced everything together, and they loved the heart-to-heart talk she had with Tommy. Some called it one of the best scenes in the entire series.
Fans also felt for Elisa Marie and how she handled the deaths of her parents and cousin with such strength. Additionally, the intelligent young character acted mature beyond her years and added a depth to the show fans have missed. 
'Power' fans want Elisa Marie Proctor to appear in a spin-off
Creator 50 Cent has already confirmed the sequel, Power Book 2: Ghost, "start 48 hours after the finale." Additionally, singer Mary J. Blige and rapper Method Man will star in the series.
The other cast members have not been announced as of yet. However, fans have long speculated that the sequel will include Tariq. After Season 6 Episode 13, fans would rather the sequel feature Elisa Marie instead.
Some have theorized Elisa Marie could return as Tariq's nemesis and eventually "end" him. Other fans have predicted she may go to California and become Tommy's "protege" after they bonded in the car.
Either way, they want Mattea Conforti to reprise her role as Elisa Marie in the spin-off after her moving performance. Watch Power Sundays at 8 p.m. EST on Starz.