'Power': Fans Have Different Ideas About How They Wanted the Series to End
Starz's drama series Power followed the life of James "Ghost" St. Patrick (Omari Hardwick), a businessman living a double life as a drug kingpin. In season 1, Ghost appeared to be a decent person determined to go legit. He was constantly grappling with one question, "Does my past dictate my future?" However, he never quite made it out. In the end, he was killed by his own son.
However, fans have other ideas about how they wanted the series to end.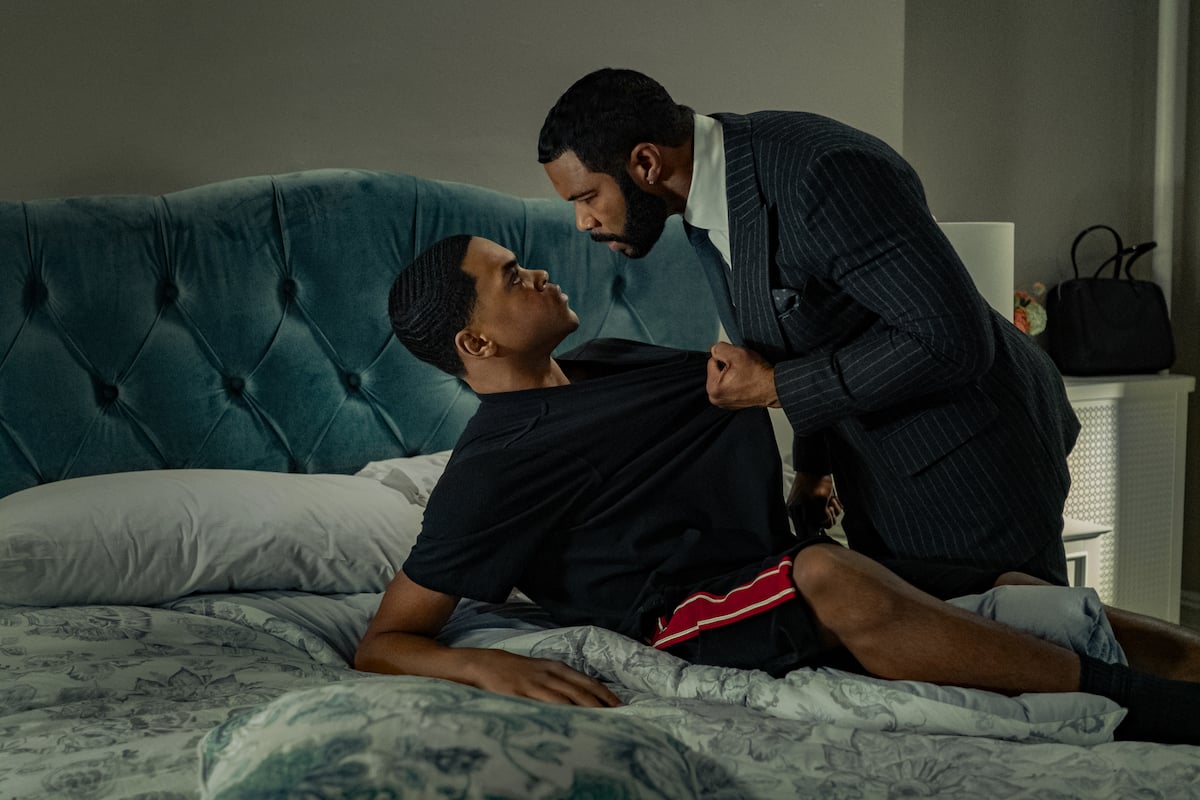 RELATED: Why Many 'Power' Fans Hated the Finale and 'Have No Interest' in Watching the Spin-Offs
Why did 'Power' end after season 6?
Fans were stunned when Starz announced that Power would be ending with six seasons. At the time it was the highest-rated show on the network and fans were still very much enamored with the story. However, Power Universe creator Courtney Kemp knew it was time to go in a different direction.
"I had run out of story," Kemp told Ad Week. "I didn't want to continue to make a bad show. "I got inspired by the Marvel Universe. As someone who watched the X-Men cartoon as a kid, I just love the idea of creating the universe and how they did it, which was—and obviously I copied this—taking specific characters and looking at them in new ways."
Fans have different ideas about how they wanted the series to end
Fans know that the series came to an end when Tariq St. Patrick (Michael Rainey Jr.) murdered his father Ghost at his club, Truth. It paved the way for Tariq's story in Power Book II: Ghost. However, fans believe the series should have ended differently.
One Redditor shared they would have kept LaKeisha (La La Anthony) and Proctor (Jerry Ferrara) alive, which is something Kemp said she would have done if she'd known the spinoffs would be greenlit. Moreover, the fans explained that they would have sent Tommy to prison for Ghost's death.
They added they would have kept Ghost alive, but have him sent away on a RICO and for running a drug enterprise with a double-digit sentence.
With assets seized and no money coming in, Tariq and Tasha (Naturi Naughton) would have been able to hustle together. They added that Power Book II: Ghost could have centered on Tariq and Ghost repairing their relationship.
Omari Hardwick and Joseph Sikora had different ideas about how the series ended
Like many fans, neither Hardwick nor Sikora was ready for the show to come to a close when it did. Sikora explained that it was very emotional for him to witness Tommy and Ghost being pulled apart in that way. "It was really a sad ending for these two brothers in arms. It was really a finality," he told Entertainment Weekly. "Yes, it was a total finality for Ghost, but it was being a finality for the partnership and the brotherhood of these two men. It was really emotional and a real departure…I'm going to be very excited to see what Tommy fills up that empty shell with."
Moreover, Hardwick had wanted Power to end in a totally different way. He even shared his idea with Kemp via email. "I emailed it in case she uses it and I at least have credit," he told Entertainment Weekly. "What I email her was that it's season 7 and Ghost, like Denzel [Washington] in Man on Fire, an eye for an eye, a life for a life, he has to go help his brother, Tommy. Tommy does what he shouldn't do and Ghost has to give his life."
As we know, things didn't exactly go down that way.
RELATED: 'Power Book II: Ghost': Will Courtney Kemp's Move to Netflix Affect Season 3?