'Power' Fans Are Surprised By Omari Hardwick's Latest Instagram Post
Omari Hardwick got Power fans buzzing with his latest Instagram post. The actor appeared on the TV show as James St. Patrick, a New York City club owner leading a double life as a drug dealer. James aspired to leave the game to start a legitimate life with his family, but a number of problems delayed him from being able to do that.
On May 10, Hardwick shared a throwback photo with his Power co-star Joseph Sikora and reminisced on their work together on the show.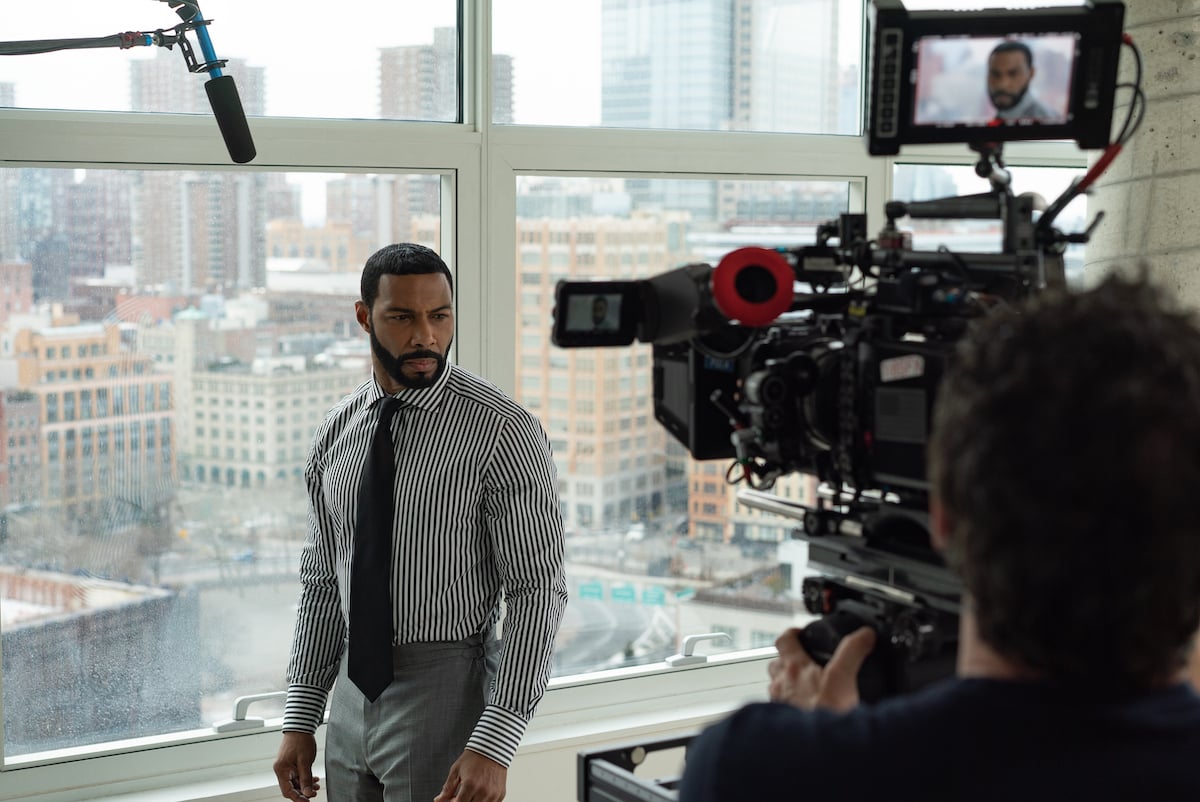 Omari Hardwick's photo with Joseph Sikora took 'Power' fans back
It's unclear when the photo was taken exactly, but it appears to be from the earlier days of Power. In the photo, Hardwick can be seen sitting in a car next to Sikora, who starred in the show as his best friend and business partner Tommy Egan. The two are dressed up and ready for business, whatever that was at the time.
"Perhaps as timeless a pic….as the show it was taken for. For the fans who rock with 'O'Joe' as much as 'GhosTommy'🙏🏾🙏🏼" Hardwick wrote in the caption. The photo received over 100,000 likes and tons of excited comments from his fans and followers.
"LOVE this!" wrote Sikora. "Was literally just reminiscing about this! Right @krisdlofton 🔥🔥🔥🔥 man, I gotta quote @davidleeroth 'Those were…. Good times. Damn good times.' 😊💯."
"Nothing beats the original 👊🏾" read another comment.
"We need you back! We misssssss you!!!!" a different fan wrote.
Omari Hardwick's 'Power' character died tragically
Hardwick appeared on all six seasons of Power before being killed off in the show's final season. There were seven suspects at first, all of whom had reasons to kill Ghost. But by the end, the show had narrowed it down to his son, Tariq St. Patrick. Hurt by the pain Ghost had repeatedly caused their family, Tariq shot and killed him at his nightclub, Truth.
Viewers were devastated, but for Power creator and showrunner Courtney Kemp, Ghost's death had to happen.
"I had run out of story," she told Ad Week of the decision to kill Ghost. "I didn't want to continue to make a bad show [and] I got inspired by the Marvel Universe. As someone who watched the X-Men cartoon as a kid, I just love the idea of creating the universe and how they did it, which was—and obviously I copied this—taking specific characters and looking at them in new ways."
Still, he's open to returning
Although he's no longer part of the Power Universe, Hardwick has said that he'd be open to returning if he was asked.
"I never close the door," he said on the podcast Higher Learning With Van Lathan and Rachel Lindsay. "… I'm never not open. Hell, you name the guy Ghost and so there's always, to me, a possibility of being just that. … He really lives in a ghost space at this point, so now that we know he's not on Earth, there is a reality where you can have flashbacks or [something else]."
Hopefully, for his fans, it'll happen. But in the meantime, fans can check Power and the Power spinoffs now on Starz.
RELATED: 'Power Book IV: Force' Star Joseph Sikora Invites Omari Hardwick to 'Come Visit'