'Power': Fans Think Ghost Should've Killed Tommy
Before the various spinoffs, Power stood at the center as one of Starz's most-watched drama series. The series followed James "Ghost" St. Patrick (Omari Hardwick) and his best friend/ business partner Tommy Egan (Joseph Sikora).
While Ghost wanted to get out of the game and become a legit businessman, Tommy wanted to get in even deeper. Now, fans say that Ghost should've killed Tommy to escape his past.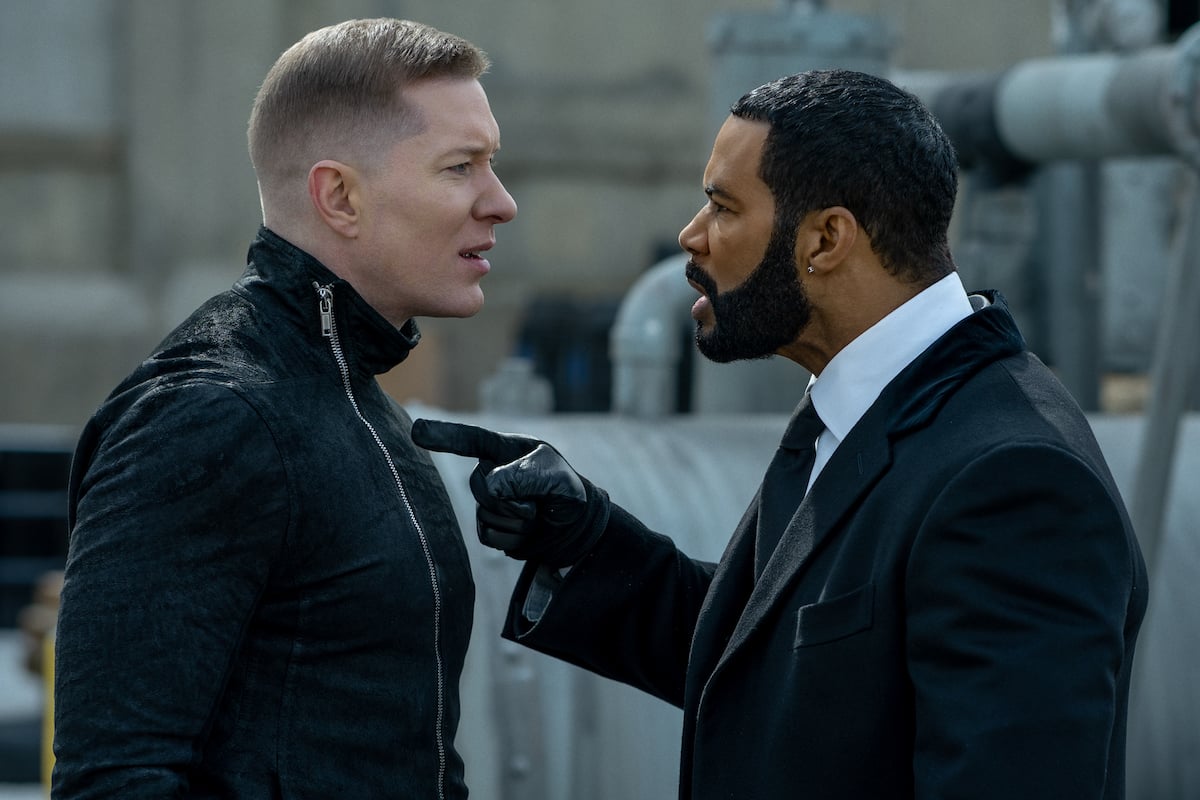 Why did 'Power' end?
When Starz announced that Power was ending after six seasons, fans were stunned. However, Power Universe creator Courtney Kemp knew it was time. "I had run out of story," Kemp told Ad Week. "I didn't want to continue to make a bad show. "I got inspired by the Marvel Universe. As someone who watched the X-Men cartoon as a kid, I just love the idea of creating the universe and how they did it, which was—and obviously I copied this—taking specific characters and looking at them in new ways."
Kemp also knew that Ghost had to die, finally paying the price for all the horrible things he'd done. Distractify reported that Kemp explained that she was not comfortable with Ghost riding off into the sunset without punishment, knowing that he was such a horrible and diabolical person.
Fans think Ghost should've killed Tommy
Over the course of six seasons of Power, fans watched Ghost and Tommy's relationship fracture. While Ghost wanted to leave his life in the drug game behind to fully step into his James St. Patrick persona, Tommy thrived in the streets. Now fans believe that if Ghost had killed Tommy he would've been able to live his ultimate dream.
"Ghost wiping out his enemies has been a staple of the show, the major conflict of the show is James St. Patrick trying to shed the 'Ghost' side of him," one Redditor said via Express. "So if James killed Tommy, the need for the Ghost persona would die. However, the resentment from both Tariq and Tasha would be there. For the audience, it would make Ghost firmly an antagonist but leave enough to keep him sympathetic."
In the end, Ghost couldn't go through with it, even after Tommy accidentally killed Angela (Lela Loren).
Why didn't Tommy die in 'Power'?
Ghost's brotherhood and bond with Tommy prevented the gangster from actually following through and killing his best friend. However, Sikora says there is another reason Tommy survived. "The reason that Tommy is alive is that we had a show about selling drugs, and not just selling drugs, but the consequences, the aftermath, the destruction," he explained via Express. "But ultimately you only had one character who started out wanting to sell drugs and finished wanting to sell drugs, and now that backdrop has outlasted the character."
Now Power Universe fans will watch Tommy's journey continue in the Chicago-set Power Book IV: Force. "It's really f***ing good," Sikora told Entertainment Weekly. "People are going to love it. I think that it's going to take all facets of Tommy that we've built up to until now to not only survive but to potentially thrive — and to potentially leave. You don't know if it's going to be one city and then another city and if he's going to keep bopping or what connections need to be made."