'Power': Ghost's Death Changed Tommy and Tariq, Joseph Sikora Says
Tommy and Tariq were forced to transform after Ghost's death on 'Power'
Everything changed on Power following the death of James "Ghost" St. Patrick (Omari Hardwick). From the pilot episode, the kingpin was desperate to transform his life, step away from his drug business, and go legit. However, he wanted to do so without paying the price for his past misdeeds. In the end, his lies and choices caught up with him in the most shocking way. The death of Ghost officially ended Power.
However, it also transformed his best friend Tommy (Joseph Sikora) and his son Tariq (Michael Rainey Jr.).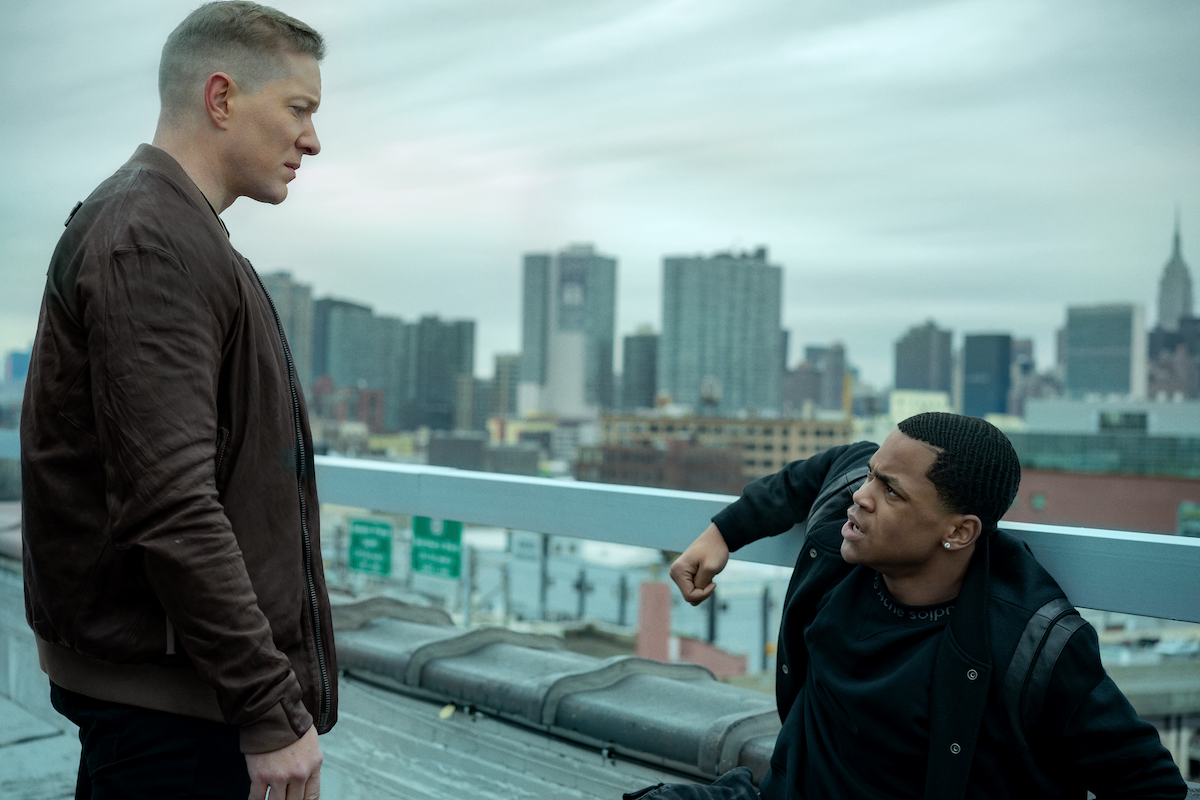 Tariq is slowly transforming into Ghost on 'Power Book II: Ghost'
For so long, Tariq was one of the most hated characters in the Power Universe. However, on Ghost, we've seen him evolve. In fact, it appears that he's slowly transforming into his father.
"A lot of you guys are constantly talking about Ghost coming back," Power Universe creator Courtney Kemp said during an Instagram Live. "Without going into super detail, what I will definitely say is that part of the reason why I started writing this show was about my father's death. The thing about that and what I'm really trying to demonstrate is that Tariq is Ghost on earth. Tariq is Ghost alive. He is learning things and changing before our very eyes. Tariq is growing into a man."
Joseph Sikora says Ghost's death changed Tommy and Tariq
Tariq wasn't the only one deeply affected by Ghost's death, it also forced Tommy to change. For so long he acted as the muscle in the organization that he and Ghost shared. Now, in Chicago, he's had to take on all of the leadership roles to rebuild.
Both Tommy and Tariq have taken on some of Ghost's skills. "He can't help himself with his incredible hatred and rage problem, to leaping before he looks," Sikora told TV Line. "But he has evolved into a much more deft strategist. But so did [Power's] Tariq. I think the death of Ghost opened up the spirit of the strategy that made a really complex gangster, and that is now Tommy."
There could be a crossover moment between 'Power Book II: Ghost' and 'Power Book IV: Force'
As we know, Tommy hasn't forgiven Tariq for killing Ghost. In fact, the college student is only walking around breathing because of the promise Tommy gave to Ghost. Yet, since they were once so close, we think that the men will eventually find their paths back to one another to begin rebuilding their bond.
After all, Tommy did appear in the Ghost Season 1 finale. As their worlds intersect, especially as the feds begin to uncover Tommy's activities in Chicago, we believe that Ghost and Force will overlap.
"I think there's no reason that Tariq couldn't be on the Tommy show," Sikora told Bevy Smith on her Bevelations podcast. "Because if anybody can find Tommy, I think that the incredible ability of Tariq may be able to track him down even better than the feds. We never know what Tariq has up his sleeve."
Sikora also thinks that with Ghost Season 3, Tariq may be in over his head. "I can't tell you [if Tariq will seek out Tommy], but you know he's definitely going to need uncle Tommy's help at a point," the actor said via Express. Since Ghost and Force are set in the same time period, this doesn't seem too far-fetched, especially since Tommy appeared in the season one finale of the show."