'Power': Here Are The Titles of the 4 Upcoming Spinoffs and Their Plot Hints
Warning: This article contains spoilers
The Power team pulled a Marvel move and slipped some post-credits footage in after the series finale. In addition to the scene that showed a young Jamie St. Patrick, Tommy Egan (played by Shameless actor Ethan Cutkosky), and Angela Valdes, there were some shots for upcoming offshoots of the main series.
If you kept watching, you saw the clues for the new Power tales and which direction they'll be heading. If you missed it, here's an overview of the four additional books of Power and where those stories will take their leads.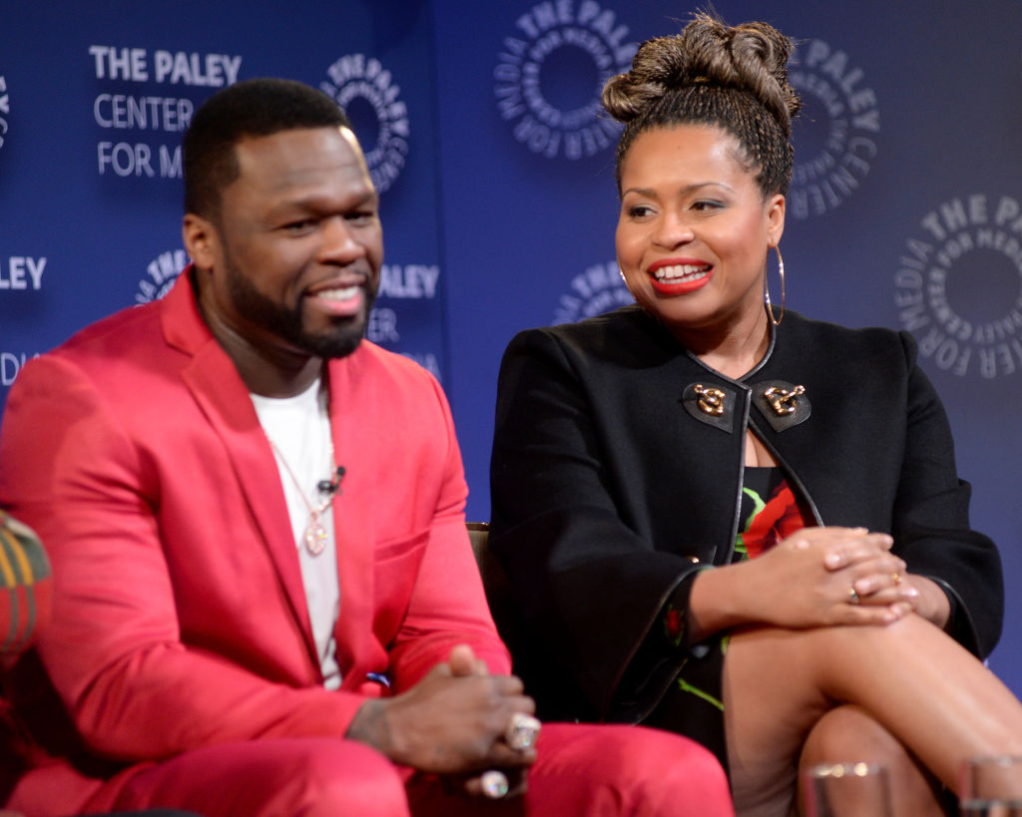 'Power Book II: Ghost'
Starring Michael Rainey, Jr. as Tariq St. Patrick, viewers will see the return of the bad son as well as some other familiar faces. Power creator and showrunner Courtney Kemp and 50 Cent already shared that this installment will pick up 48 hours after the events of Power's first chapter, and the clip for Book II reveals that Tasha's story will continue from jail and Saxe is back at it.
But fans will also meet Mary J. Blige's Monet character and Method Man's Davis Maclean, an attorney. Each of them is smart but both are caught up in the street life and it has us wondering how – not if – their paths will cross with the St. Patricks. According to 50 Cent, Power Book II will debut in June in Power's original Sunday time slot.
'Power Book III: Raising Kanan'
50 Cent has been teasing a Kanan Stark spinoff for some time and he finally confirmed during an appearance on Ryan Seacrest's podcast that the show is currently in the casting stage. Obviously, this will be a prequel centered around Kanan's upbringing and life in the streets before he was sent to prison. We think it's safe to assume he'll be running around with a young Ghost, Tommy, and Breeze at some stage in the series.  
'Power Book IV: Influence'
Who out there is ready for a Tate spinoff? The image shown for Influence was a stage set up for Tate's gubernatorial campaign and whatever political drama is attached to that.
Tate clearly has one foot in the streets and the other in politics, and at the end of episode 14, made some new enemies. Will this connect to Book II? It's unclear, but this one is in the writers' room.
'Power Book V: Force'
While fans aren't exactly clamoring for a show about Tariq (at this point the character's taken Dre's place as the most reviled), many would love to watch a Tommy spinoff. Vroom vroom went the engine on his Mustang in the shot that announced Power Book V: Force, which is likely to take place on the West Coast.
However, knowing what we know about Tommy Egan, there could still be some storylines tied to New York once this series goes live.
According to Deadline, Starz head Jeffrey Hirsch remarked that Power and Starz are making history with these spinoffs:
"In television history, only a select few shows have inspired four consecutive series extensions, launched into active production and development at the same time. These new and exciting chapters will continue the journey of some of Power's most controversial characters while featuring a growing ensemble of complex, distinct characters along with the high-octane drama that set Power in a class of its own."
Books three, four, and five do not yet have release dates, but fans who are willing to stay hitched to the franchise can look forward to Book II's arrival this summer.