'Power': How to Watch the Original Series on Starz?
The Power Universe is perhaps one of the biggest TV franchises of all time. In addition to the original series, there are several spinoffs. They include Power Book II: Ghost, Power Book III: Raising Kanan, and the forthcoming Power Book IV: Force, and Power Book V: Influence.
The original Power followed James "Ghost" St. Patrick (Omari Hardwick), a businessman and married father of three. Unbeknownst to many around him, Ghost was leading a double life. He was one of the most volatile drug kingpins in New York. He along with his lifelong best friend and business partner Tommy Egan (Joseph Sikora) were vicious and brutal.
However, while Tommy thrived in the chaos of their business Ghost was looking for a way out.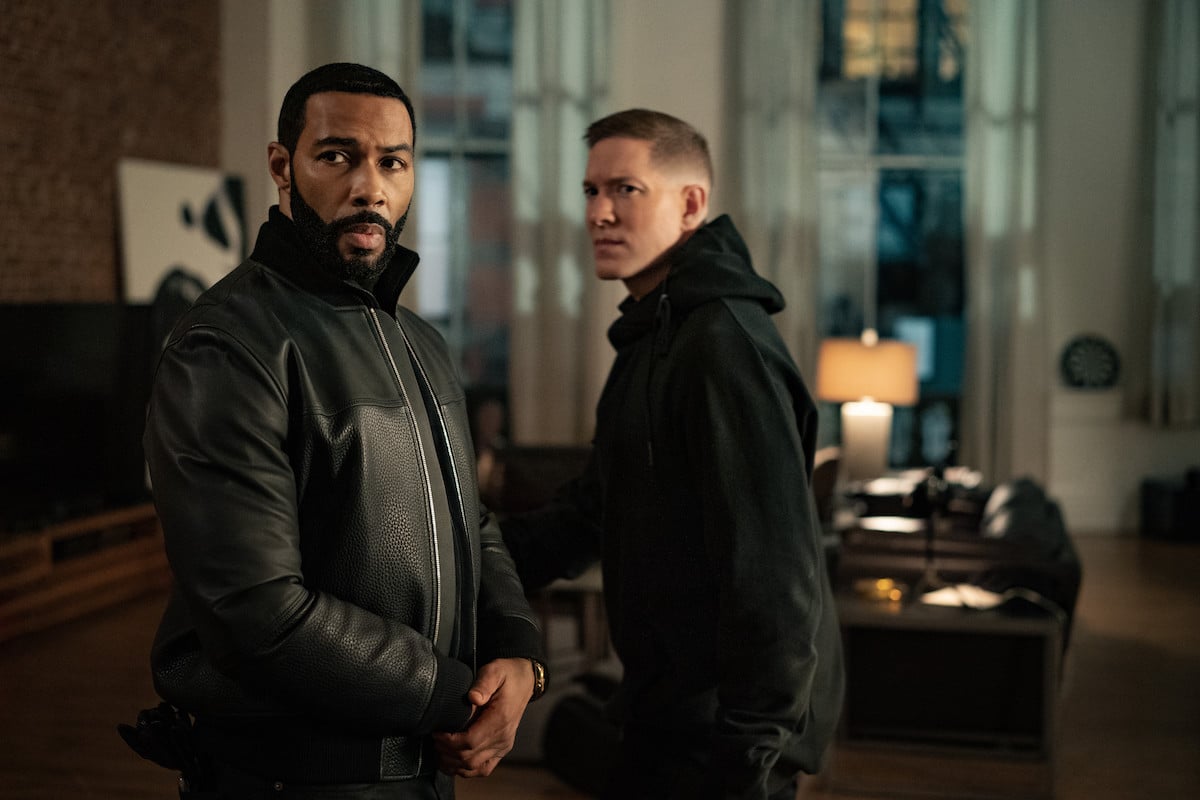 You can still watch the entire 'Power' series on Starz
Power ended with its sixth and final season back in 2020. However, fans can still get caught up with the original show before diving into the spinoff series. The crime drama is currently available to stream in full via the Starz app. If you're not sure that the critically acclaimed TV show is right for you, Starz is allowing new users a 7-day free trial. After that, the cost of Starz will be $8.99/ monthly.
The Starz app is only one option. The show is also available on any streaming service that offers STARZ including Hulu and Amazon Prime.
It would be in your best interest to shop around. Sometimes, Starz and various streaming services have various deals that are priced well under the typical $8.99 price tag.
Joseph Sikora says that 'Power' ending was really sad
The Power Universe has only expanded since the original series went dark. Yet, fans and some of the actors are still devastated by the series finale. "It was really a sad ending for these two brothers in arms. It was really a finality," Sikora told Entertainment Weekly. "Yes, it was a total finality for Ghost, but it was being a finality for the partnership and the brotherhood of these two men. It was really emotional and a real departure…I'm going to be very excited to see what Tommy fills up that empty shell with."
As we know, the Tommy-led Power spinoff, Power Book IV: Force is set to debut in early 2022. Set in Chicago, the series will bring forth a new side of Tommy that we haven't seen before. Ghost was the voice of reason in many ways. Now that Tommy is all on his own, he's bound to be a loose cannon.
Will Omari Hardwick return to the 'Power' Universe?
While many fans recognize Ghost's death at the end of Power, others aren't so sure that was the last we saw of Hardwick. In fact, some people believe they saw a glimmer of the dead kingpin in Power Book II: Ghost Season 1. In the episode, Tommy confronts Tariq (Michael Rainey Jr.) at Ghost's grave. However, Monet Tejana (Mary J. Blige) intervenes. In the background, you can hear an ambulance go by. Fans believe that the only other time we've seen an ambulance is after Ghost was shot at Truth.
"This ambulance truck itself is referencing the fact that there was an ambulance that left Truth too early after Ghost had been shot," a Youtube video about this theory revealed. "And of all places, where does this happen? At the supposed burial site of James St. Patrick."
Power fans are desperate for Hardwick's return. However, the Army of the Dead actor is far too booked and busy to even consider it. Up next he is working on the Army of the Dead sequel, and the forthcoming Netflix sci-fi movie, The Mothership.