'Power' Actor Jerry Ferrara Discussed the Death of His Character and Admitted He's 'Rooting For Ghost'
Actor Jerry Ferrara will no longer appear on 'Power' as Joe Proctor, was recently killed off. Ferrara opened up about his character's death and more.
In what showrunner Courtney Kemp promised to be the most violent season yet, the fan-favorite fast-talking lawyer, Joe Proctor was killed in the most recent episode.
Entourage alum Jerry Ferrara discussed the death of his Power character and admitted he's "rooting for Ghost" to make it to the end.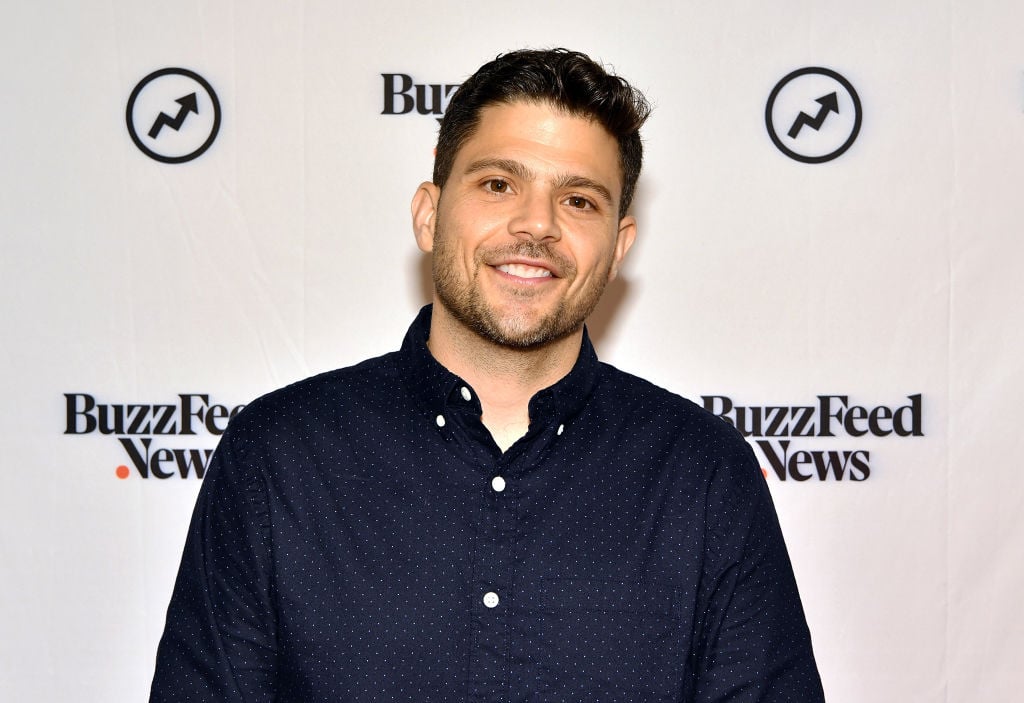 Jerry Ferrara as Joe Proctor on 'Power'
Joseph "Joe" Proctor, portrayed by Jerry Ferrara, was Ghost's wealthy shady lawyer who gave him crucial intel and advice. Viewers first met Proctor in Season 2 when Julio Romano tried to intimidate him into being an advisor for drug dealers James "Ghost" St. Patrick and Tommy Egan.
However, he refused until Ghost learned he paid for his ex-wife's drug habit so he could see his daughter. In Season 3, Proctor returned as a recurring character and advised Ghost to kill Felipe Lobos to save his client's then-girlfriend, Angela Valdes.
Proctor was at the center of Season 4 as he worked endlessly to clear Ghost of Greg Knox's murder. Homeland Security agent and Knox's former mentor, Bailey Markham, had a recording from an off-the-books confidential informant, Carlos Ruiz, where Egan and Ghost are heard confessing to the murder of Lobos before killing Ruiz.
Proctor met up with Markham in an attempt to get the wiretap. However, Tommy stabbed the agent to death in front of the lawyer. Even though Proctor swore he destroyed the incriminating evidence, he did not because the lawyer retrieved it after realizing he could lose his daughter if he didn't help Cooper Saxe find Valdes' murderer.
Proctor agreed to testify that Egan killed the district attorney, so he went to Ghost's penthouse to hide. However, while hiding in a closet to kill someone else, Egan overheard that Proctor was planning on turning against him.
With the help of Tariq, he snuck into the penthouse when everyone was out and killed the lawyer.
Jerry Ferrara on the death of his character, Joe Proctor
In an interview with TV Line, Ferrara admitted he didn't know Joe Proctor kept the damaging information from Bailey Markham's laptop, downloaded it to an SD card, and then gave it to his daughter in a locket.
In fact, what his character would do with the information was one of his, and several Power fans' main questions for the season. He knew the data was a "major piece of leverage" for Proctor and doesn't know what will happen now that his daughter has possession of it.
Ferrara recalled finding out his character wouldn't make it to the end a few weeks before they shot the episode. He said showrunner Courtney Kemp warned them it would be a violent season, so he was somewhat prepared.
Jerry Ferrara' betting on' Ghost surviving until the end
In Power, Joe Proctor was seemingly closer and more loyal to Ghost. After Tommy killed Markham in front of him, the drug dealer continued to bully Proctor into getting what he wanted, including Alicia Jimenez's location.
Additionally, Tommy killed Proctor. Therefore, it should come as no surprise that Ferrara wants vengeance for his character and is "rooting for Ghost" to survive until the end.
Who do you think will make it? Keep watching Power Sundays at 9 p.m. EST on Starz to find out.