'Power': Joseph Sikora Wasn't Originally Cast as Tommy Egan
For years, 'Power' fans have watched Joseph Sikora play the hot-headed Tommy Egan on the series. He's even getting his own spinoff show, 'Power Book IV: Force'. However, Sikora wasn't originally cast in the role.
Power is one of the most captivating drama series of the past decade. The award-winning Starz drama ran for six seasons and followed James "Ghost" St. Patrick (Omari Hardwick). Ghost was a charismatic family man and nightclub owner who led a double life as one of the biggest drug kingpins in the country. It was a business that he ran with his lifelong best friend, Tommy Egan (Joseph Sikora).
Though Ghost did his best to go legitimate, his arrogance and his obsession with his high school love Angela Valdez (Lela Loren) led him down a destructive path, causing him to lose everything, including his eldest daughter, his marraige, and the respect of his son.
While Power has come to an end, the Power Universe has continued with various spinoffs. Shockingly, Power fans are just learning that Sikora, who plays the hot-headed Tommy wasn't originally cast in the role.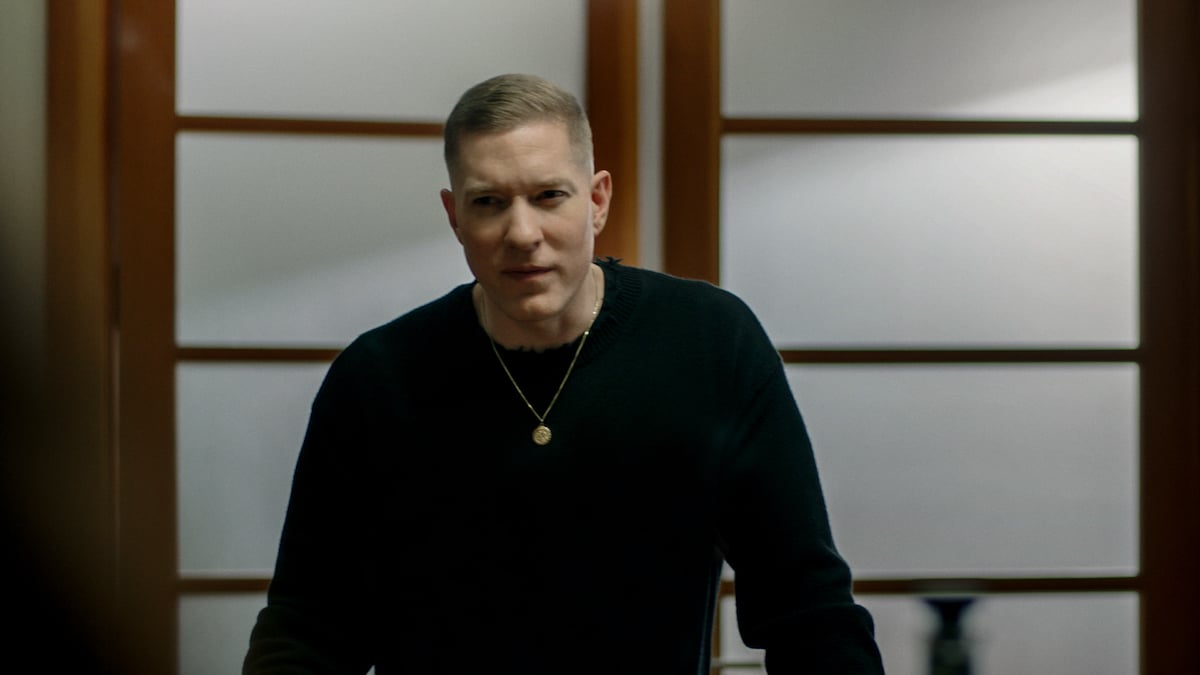 Is Tommy coming back to 'Power?'
Power is over, but the universe that it lives in won't end anytime soon. The drama series has spawned several spinoffs including, Power Book II: Ghost, which follows Ghost and Tasha (Naturi Naughton)'s teenage son Tariq (Michael Rainey Jr.) as he juggles life as a college student and baby kingpin.
Power Book III: Raising Kanan is set in the '90s and will follow the teen years of Ghost and Tommy's friend turned nemesis Kanan (50 Cent in Power, Mekai Curtis in Raising Kanan). Power Book V: Influence will follow New York City councilman Rashad Tate's (Larenz Tate) dirty race to the governor's mansion.
Finally, Tommy will have his very own show, Power Book IV: Force, that will chronicle his life following Ghost's death and his decision to leave New York City behind for good.
When will 'Power Book IV: Force' debut?
Thus far, we've been given hints about what we can expect to see from Force. Tommy made a guest appearance on Power Book II: Ghost and he spoke of heading out West. However, it looks like before heading to California, Tommy will have a lengthy pitstop in Chicago, Sikora's real-life hometown. "I think we're going to have a lot of Capone references," Sikora hinted in an interview with Entertainment Weekly.
Power Book IV: Force began filming in Chicago in Jan. 2021, and fans can expect the series to debut in late 2021 or early 2022. "I think that it's going to take all facets of Tommy that we've built up to until now to not only survive but to potentially thrive — and to potentially leave," Sikora explained.
Power creator Courtney A. Kemp told Deadline, "It definitely is in terms of its violence and sexuality very old school Power."
Joesph Sikora wasn't originally cast as Tommy Egan on 'Power'
Though many fans might find it shocking, Sikora wasn't originally cast in the role of Tommy. He was unable to audition during the original Power auditions in 2013.
"I believe that they already had their final choice, but then Omari Hardwick signed onto the project and they had to go through the audition process again. Luckily, this time I was available," Sikora told Channel 24 via Express.
Power fans will recognize the original Tommy Egan as actor Andy Bean who was recast as Angela's boyfriend, FBI Agent Greg Knox. Bean starred on Power for three seasons until his character was killed in Season 3 by corrupt FBI Assistant US attorney Mike Sandoval (Daniel Fumero).