'Power': Michael Rainey Jr. Shares His Most Difficult Scene (and It Wasn't Shooting Ghost)
Power closed its first chapter with Tariq bucking up and taking his father out, and Michael Rainey Jr. is bringing the character into a new spinoff. Power Book II: Ghost is the next show due to arrive in the growing franchise with Rainey in a lead role.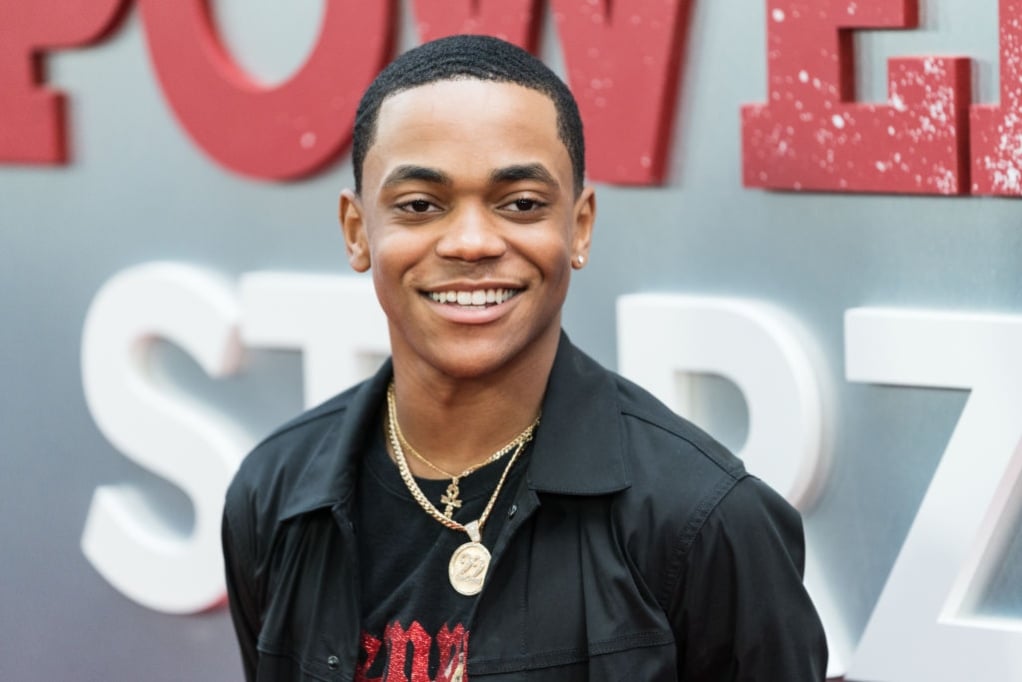 It's been a few months since the Power series finale aired, but the cast was impacted by that ending just as much as the fans. The scene with Ghost bleeding on the floor with Tommy at his side gutted some viewers, but it's not the one that hit Rainey the most.
2 deaths really got to 'Power' fans
As a quick recap, Power viewers went into season 6 ready for Dre to get clipped and either Tommy or Ghost getting dusted. Early on, it became apparent that Rainey's Tariq would play a major part in his father's fate.
Fans who predicted the ending of Power and Ghost's sentence to the sweet bye-and-bye knew it'd be at the hands of Tariq, but that didn't make it any easier to watch. For many, seeing him take his last breath was hard.
There were other casualties in season 6. But as far as fan reactions, Joe Proctor's took the cake. People were upset with Tommy for weeks, and that death trended on social media for 24 hours.
While those losses were tough pills for fans to swallow, it was not that way for everyone. Surprisingly, the fact that Tariq committed patricide wasn't the scene that was the hardest for Rainey.
Rainey shares which scene hit him hard
Viewers have gotten so used to seeing him as Ghost's reckless son that some call him Tariq, and poor Rainey has even had to deal with threats from crazed fans. He likes the job — even with its difficulties — and recently chatted with Deadline about the end of Ghost's story and his role as Tariq.
When asked which season 6 scene was the most difficult to film, he said this: "I would have to say the hardest scene to shoot was the one where they come and take Tasha from the house. They take her for the murder of Ghost."
He explained it was the last scene they shot and afterward they were done. "That was definitely a very emotional scene. It was emotional for sure," he said. Cast and crew members were bawling on set because it also marked a shift in the St. Patrick family's journey.
What's up with 'Power Book 2'?
Although fans are divided about whether they'll watch Tariq in a new story where he's older, grimier, and probably bound to get into far more trouble, Power Book 2 could arrive sooner than later.
Initially slated for a June release, production was halted due to COVID-19 lockdowns in New York and a positive test for a Power crew member.
It is expected that filming will resume soon, along with Power Book III: Raising Kanan. Rainey and Naturi Naughton are among the original cast members returning for the spinoff, and they'll be joined by Mary J. Blige and Method Man.