'Power': Naturi Naughton Fuels Rumors That Tasha Killed Saxe
Warning: This post contains Power Season 6 spoilers and information about leaks.
There's only one Power episode left before the series ends for good and reveals who killed James "Ghost" St. Patrick. One possible ending that leaked in January showed Tasha (Naturi Naughton) shooting someone, but some fans don't believe she attacked her estranged husband.
There's a theory floating around that Tasha actually killed former prosecutor Cooper Saxe. Though nothing has been confirmed, Naughton just made some comments that give light to the rumor.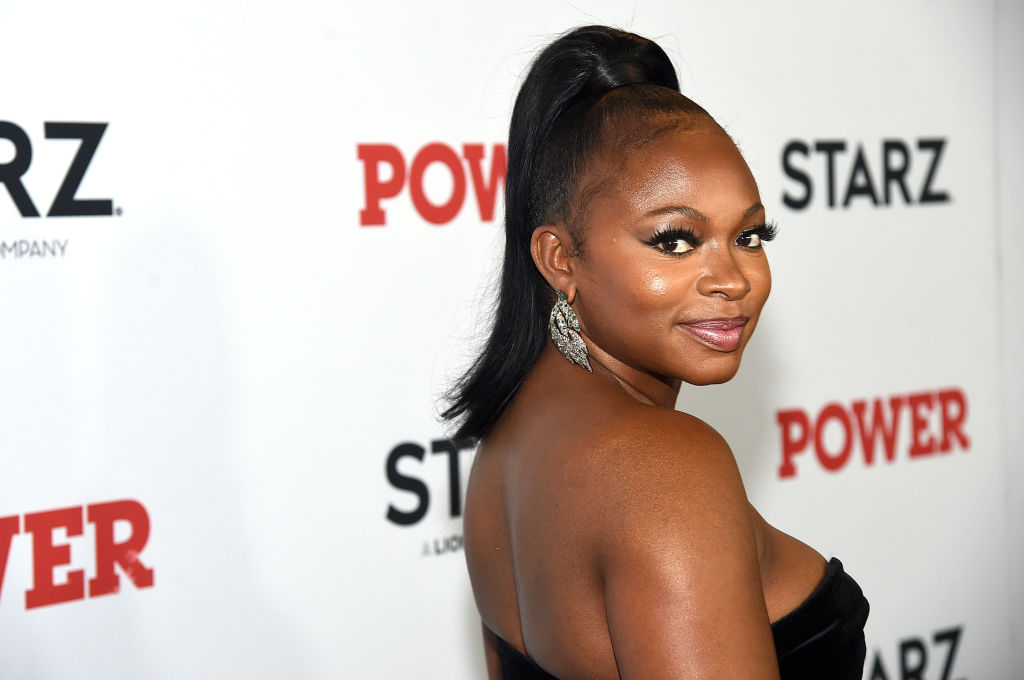 The theory that Tasha killed Saxe
It started back in January when a clip leaked showing Tasha and Ghost's son, Tariq, shooting and killing his dad. The video went viral, with many fans claiming they knew he did it all along.
After the clip surfaced, 50 Cent seemingly tried to derail the conversation by posting a short video of Tasha shooting someone. Before pulling the trigger, Tasha told the person: "I can't let you destroy my son." It suggested that she could've actually killed her husband, who had tried to get Tariq to confess to a murder and turn himself in to authorities. But some fans weren't buying it.
They took to Twitter with a theory that Tariq, indeed, shot his father and that Tasha might have taken out Saxe so he would stop investigating their family.
Someone tweeted at the time: "We [all] know Riq shot Ghost. . But I think somebody seen him do it. So Tasha shot that person ! Might've been Saxe."
Another person added: "Tasha shot Saxe to keep him from going after Tariq."
Naturi Naughton fuels rumors that Tasha killed Saxe
Naughton opened up about the end of Power in an interview with Vibe published on Feb. 7. She talked about the blinding love Tasha has for her son and how she'll go to any length to protect him.
"I think that's Tasha's flaw, that she's blinded by love for her son," Naughton explained. "And I think that's something that she will have to suffer for."
"Sometimes I want to tell Tasha, 'Tariq just needs a good ol' whooping!" Naughton added. "What are you doing protecting him?!'"
Her comments only ramped up speculation that Tasha took out Saxe for her son. But that might not be the case, either.
The scene of Tasha shooting someone might not mean anything
Though some viewers are convinced that Tasha killed someone, there's a chance the clip won't even appear in the finale. Power creator and showrunner Courtney Kemp told Deadline in November that production filmed multiple endings in case anything leaked, saying: "I will say we've filmed a lot of different things because things get leaked in the Power world all the time, you know. It turns out that very often content slips away from us, so we've got a lot of different endings and false ending, real endings, and truthful endings, all in the can."
With that in mind, who knows what really happened?
We won't have any concrete answers until Power airs its season finale. You can watch episode 15 on Sunday, February 9 at 8 p.m. ET on Starz.