'Power': Will Naturi Naughton Get Her Own Tasha Spinoff?
Naturi Naughton has starred as Tasha St. Patrick since the first season of 'Power' but will she get her own Tasha centered spinoff? The season finale of 'Power Book II: Ghost' suggests she's on a a new path together.
Naturi Naughton's Tasha St. Patrick has been an essential character in the Power Universe since the original show debuted back in 2014. A mother and wife, Tasha was a ride-or-die woman for her husband James "Ghost" St. Patrick (Omari Hardwick). She understood his life as a drug kingpin and was willing to do whatever it took for him to succeed while keeping her family safe.
However, Tasha never truly understood Ghost's ambitions or desires to go legit. When he reconnected with his high school sweetheart, Angela (Lela Loren), Tasha was increasingly estranged from her husband, so much so that the pair eventually grew to hate one another. It also didn't help that Ghost's choices directly impacted their family, eventually leading to their daughter Raina's (Donshea Hopkins) death and their son Tariq (Michael Rainey Jr.) hating his father.
Naughton also starred in Power Book II: Ghost. After being accused of murdering Ghost, she was imprisoned for much of the first season until she was eventually acquitted. But what's next for Tasha?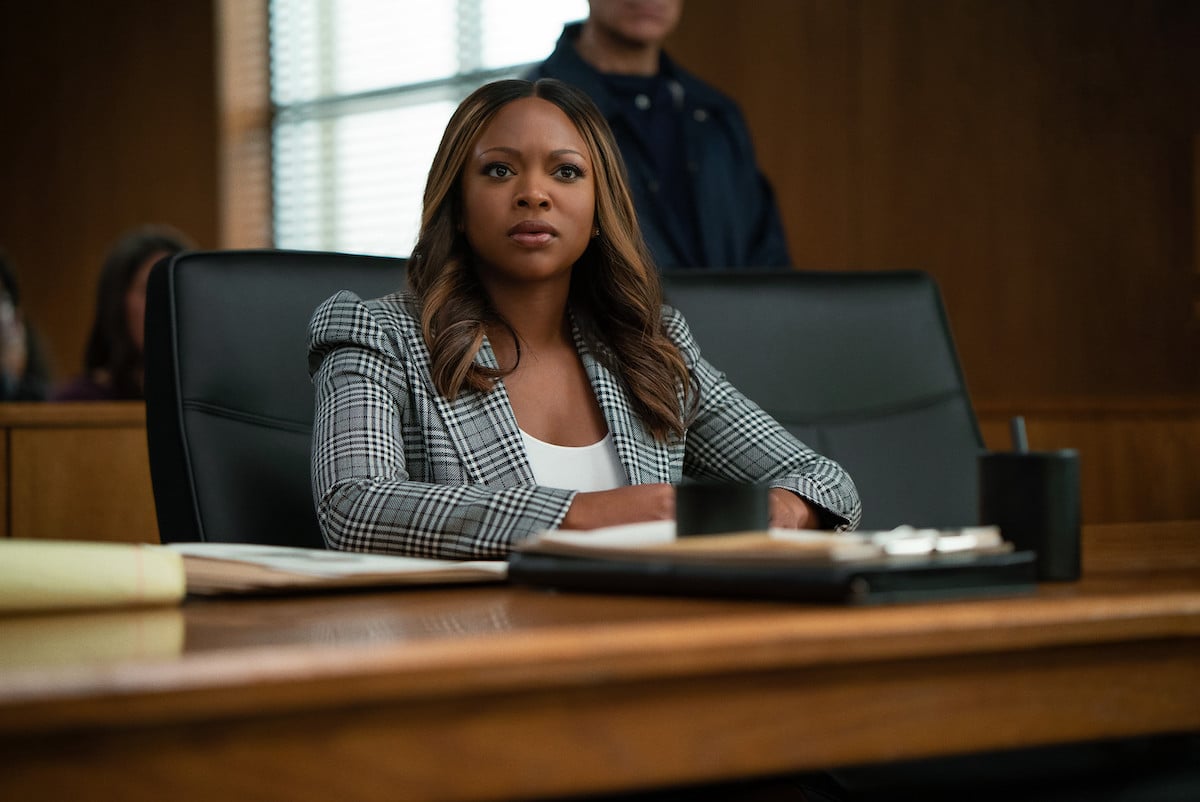 What happened to Tasha in 'Power Book II: Ghost'?
In the Power series finale, Tasha is accused of murdering her estranged husband, Ghost. Covering for her son Tariq, who was the one who actually pulled the trigger, Tasha is jailed for murder. Since he's been after the St. Patricks and their business partner Tommy Egan (Joseph Sikora) for years, FBI Agent Cooper Saxe (Shane Johnson) throws everything he can at Tasha to try and get the charges to stick.
However, he is outsmarted by Tariq and Tasha's stealth defense attorney Davis Maclean (Clifford "Method Man" Smith). Though Tasha earns her freedom at the end of the first season of Power Book II: Ghost, she still has enemies. Having murdered her best friend Keshia (La La Anthony), who was also in a relationship with Tommy at the time, the diabolical drug kingpin returns for his revenge.
At the end of the season, Tariq forces his mother to take his youngest sister and grandmother into the witness protection program while he remains in New York City.
Will Naturi Naughton get her own Tasha spinoff in the 'Power' Universe?
With Tasha off of her own and Naughton having been a part of the Power Universe for so long, many fans are speculating that a Tasha spinoff is on the horizon. However, Power creator and showrunner Courtney A. Kemp has combated those rumors.
During an interview with Deadline, Kemp was asked directly about a Tasha-centered spinoff, "I'm not saying anything like that," she replied. "What I would say is Tasha is firmly part of the Power Book II world, but this chapter of Tariq's journey involves him being on the go." However, she also hinted that he is not the last we've seen of Naughton.
"I would say that we can't say definitively because of what they always, any character that doesn't die on the show can come back," she said.
Will Naturi Naughton return to 'Power Book II: Ghost'?
Kemp explained that she has plans for Power Book II: Ghost to run for five to six seasons. For now, when season two debuts, it appears that we might be seeing a lot less of Tasha than we have in the past. Naughton is set to star in a new ABC show opposite Eve and Brandy Norwood titled Queens. Therefore, if she does return to Power Book II: Ghost in Season 2, it will likely be in a limited capacity.
"What I will just preview a little bit is that Tariq has done this thing, he's made a decision to save her [Tasha] life, but he will have no control over where she is or what she's doing," Kemp told Deadline. "So, when we get to the beginning of season two, there's definitely a feeling from Tariq of: 'I would like to know where my mother is.' and I think I'll leave it with that."