'Power': Omari Hardwick Almost Turned Down the Role of Ghost
Starz's Power Universe is one of the highest-rated TV franchises in history. The universe has three series, Power, Power Book II: Ghost, Power Book III: Raising Kanan, Power Book IV: Force, and Power Book V: Influence. However, it all began with Omari Hardwick's character, James "Ghost" St. Patrick.
Ghost was a drug kingpin looking to go legit. However, he soon learned that he could not outrun or erase his past. Though Power helped to define Hardwick's career, he nearly turned down the role of Ghost.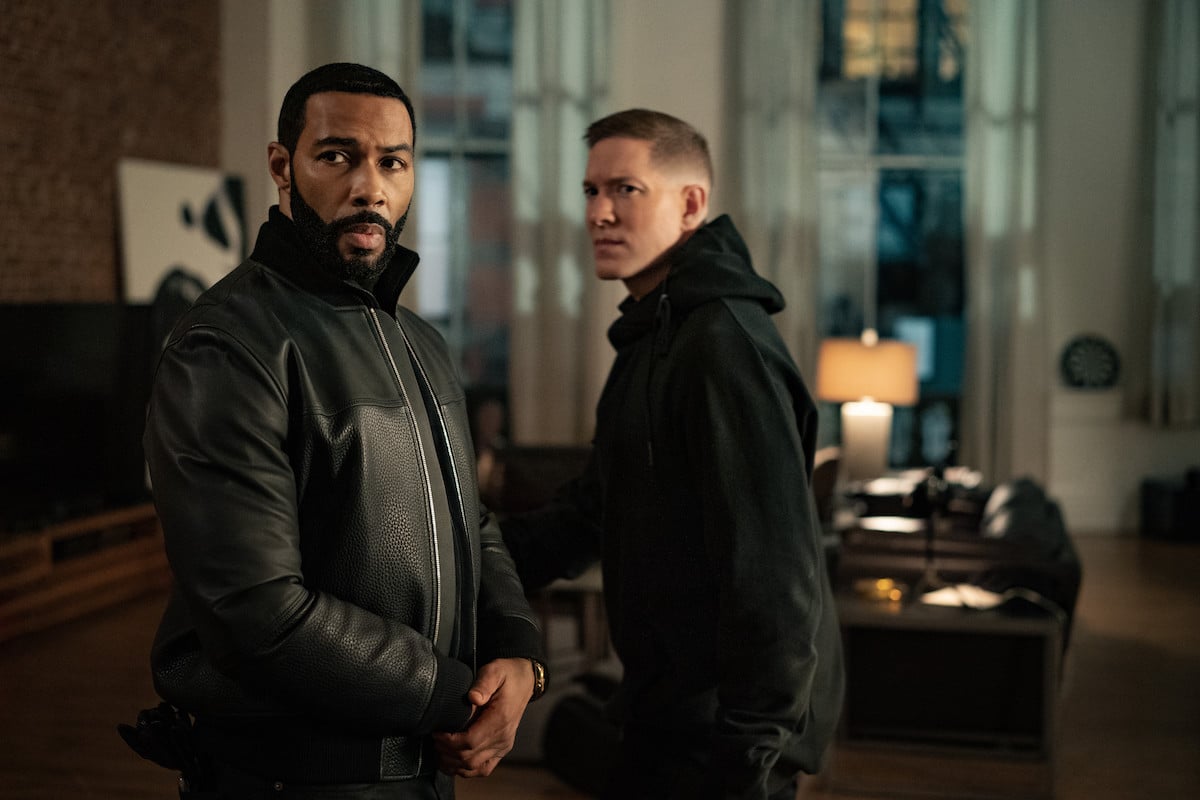 Will Omari Hardwick return to the 'Power' Universe?
Fans of the original series know that Hardwick's character Ghost was killed in the final season. Though the spinoff series opened the universe, as far as we know, the kingpin is dead and buried. The show's creator Courtney Kemp has also confirmed Ghost's death.
However, Hardwick has continued to have a ton of roles in Hollywood. He's since appeared in Netflix's Army of the Dead, and he has several other projects slated for release including the upcoming Netflix sci-fi movie, The Mothership, alongside Halle Berry, John Ortiz, and Molly Parker.
Though the character is dead we might have seen the last of Ghost in the Power Universe. The character could appear in the forthcoming Force which centers on Ghost's best friend and business partner Tommy Egan. "Maybe flashbacks or something," Power Universe executive producer Curtis "50 Cent," Jackson told Express. "But not in present day." 
Omari Hardwick almost turned down the role of Ghost
Though he'd had some roles in films like I Will Follow and Middle of Nowhere, portraying James "Ghost" St. Patrick in Power meant that Hardwick would be the lead. Being number one on the call sheet was something he'd not experienced before, and it was overwhelming to him at first.
"Ultimately, I had to look in the mirror and put it on myself and say I think I was really afraid of grabbing that big-a** mountain and putting it on my shoulders and being 'the guy,'" Hardwick explained on The Fat Joe Show. "But I guess whatever my gift was bro, I dealt with a bad insecurity of pushing that gift way down. As it pertained to being 'the guy' in the space and being the lead actor, I feel like I pushed, and pushed, and pushed."
Thankfully, Hardwick's wife Jennifer Pfautch pushed him to work through his fears and say yes to the role. "Finally, my wife was like, 'God, please allow this man to embrace his power,'" Hardwick explained. "She used that word, bro. And I didn't even know the title of the show yet."
Since Hardwick's role in Power made him a household name, we'd say that it was all worth it.
Omari Hardwick just reacted to the first photo from 'Power Book IV: Foce'
Though his character is dead, Hardwick is still intricately connected with the Power Universe. He just reacted to the first photo from Force. Along with the fans who were thrilled to see Sikora's fan-favorite character Tommy, Hardwick commented under the photo. "Go get it."