'Power': Omari Hardwick Explained Why the Show's Ending Was so Unique
On Power, actor Omari Hardwick rose to fame by portraying the vicious drug kingpin James "Ghost" St. Patrick. Ghost was a businessman living a double life as a drug lord. While Ghost was desperate to find a way to go legit, his best friend and business partner Tommy Egan (Joseph Sikora) was looking to expand their business.
Throughout it all, Ghost was constantly grappling with one question: "Does my past dictate my future?" He learned, in fact, that it did. But Hardwick said there was another reason why the show's ending was unique.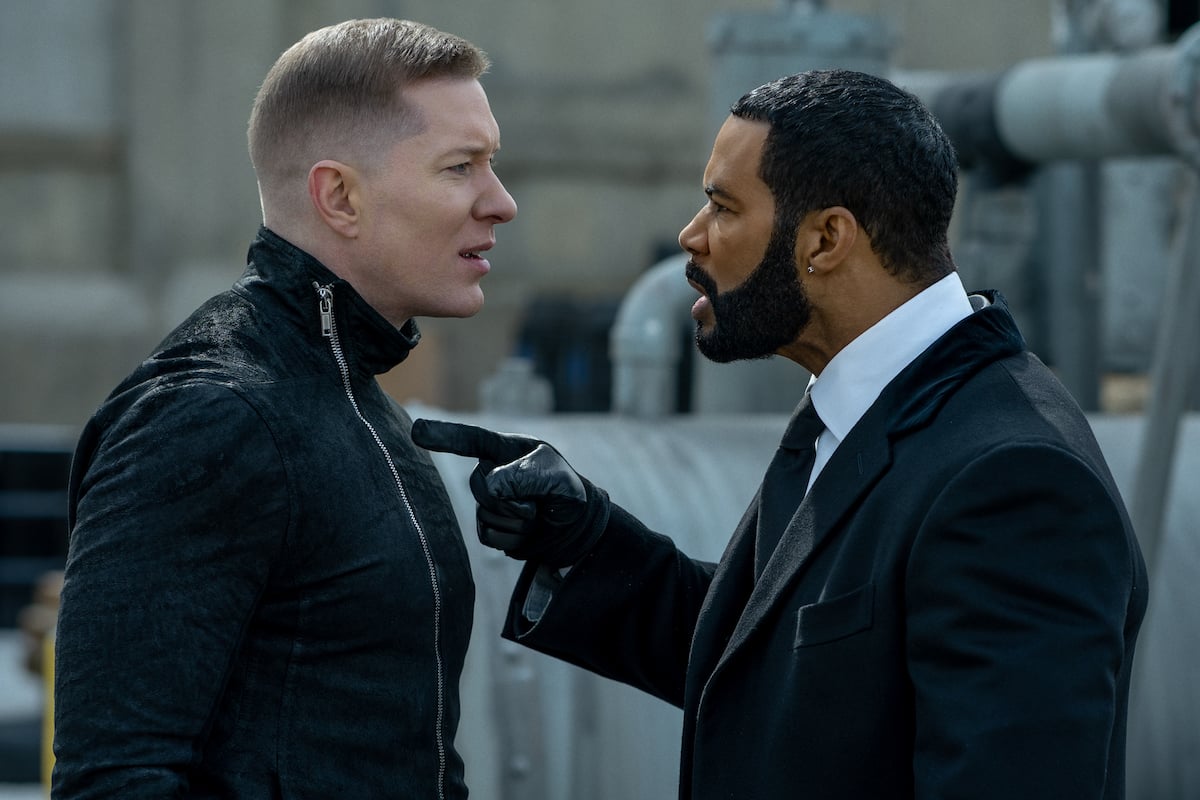 Omari Hardwick almost turned down the role of Ghost
Though Hardwick was handpicked to portray Ghost in Power, he almost turned down the role.
"Ultimately, I had to look in the mirror and put it on myself and say I think I was really afraid of grabbing that big-a** mountain and putting it on my shoulders and being 'the guy,'" Hardwick explained on The Fat Joe Show. "But I guess whatever my gift was, bro, I dealt with a bad insecurity of pushing that gift way down. As it pertained to being 'the guy' in the space and being the lead actor, I feel like I pushed, and pushed, and pushed."
Luckily for those who adore the Power Universe, Hardwick's wife, Jennifer Pfautch, pushed him to take on the role. "Finally, my wife was like, 'God, please allow this man to embrace his power,'" Hardwick explained. "She used that word, bro. And I didn't even know the title of the show yet."
Though he embraced the role of the notorious drug kingpin, Hardwick is still stunned by the way Power ended.
Omari Hardwick explained why the ending of 'Power' was so unique
Power came to an end after season 6, and fans were stunned. "I had run out of story," Power Universe creator Courtney Kemp told Ad Week. "I didn't want to continue to make a bad show. "I got inspired by the Marvel Universe. As someone who watched the X-Men cartoon as a kid, I just love the idea of creating the universe and how they did it, which was—and obviously I copied this—taking specific characters and looking at them in new ways."
Hardwick had originally hoped that the series would run through seven seasons and that Ghost and Tommy would die together. "Very unique to go six season kind of odd," he told Landford Buford. "You either go five seasons or seven."
Did Ghost fake his death?
Fans are still convinced that Omari Hardwick will appear in either Power Book II: Ghost or Power Book IV: Force. In fact, some fans don't even believe that Ghost is truly dead. Some fans even believe that Ghost appeared in the first season of Ghost.
Kemp has even weighed in on the rumors. During an Instagram Live, she explained that those who know them believe he's dead, but she "can't speak to if it will always be that way." She also added that she and the writers had "written and intended" for him to die. However, "things can change" in the Powerverse.
Kemp has also promised that an original Power Universe character will appear before the end of the second season of Ghost.