'Power': Omari Hardwick Just Landed a Major Movie Role Amid Rumors of His Return to the Starz Franchise
Omari Hardwick stood at the center of 'Power' as James 'Ghost' St. Patrick. Though his character died at the end of the series, fans of the franchise want Hardwick to reprise his role in the Starz spinoffs. However, the actor just landed a major new movie role.
Starz's Power Universe has become one of the biggest franchises on television. Set in New York City, the original series centered James "Ghost" St. Patrick (Omari Hardwick), a New York kingpin on the verge of going legit. With a brand new mega-popular nightclub Truth, a beautiful wife Tasha (Naturi Naughton), and three beautiful children, James' future as a legit businessman appears to be set in stone.
However, what James does not anticipate is his high school sweetheart Angela (Lela Loren) reentering his life. He also doesn't realize that she's an FBI prosecutor until it's too late. To make matters worst, James' best friend and partner in his drug empire, Tommy (Joseph Sikora) has no interest in becoming legit, nor does he have much control over his violent temper.
Power ended after six seasons with James dying at the hand of his son, Tariq (Michael Rainey Jr.). However, now that the show has spawned four additional spinoffs,  Power Book II: Ghost and the forthcoming Power Book III: Raising Kanan, Power Book IV: Force, and Power Book V: Influence fans are convinced that Hardwick will return to the Power Universe at some point and reprise his role.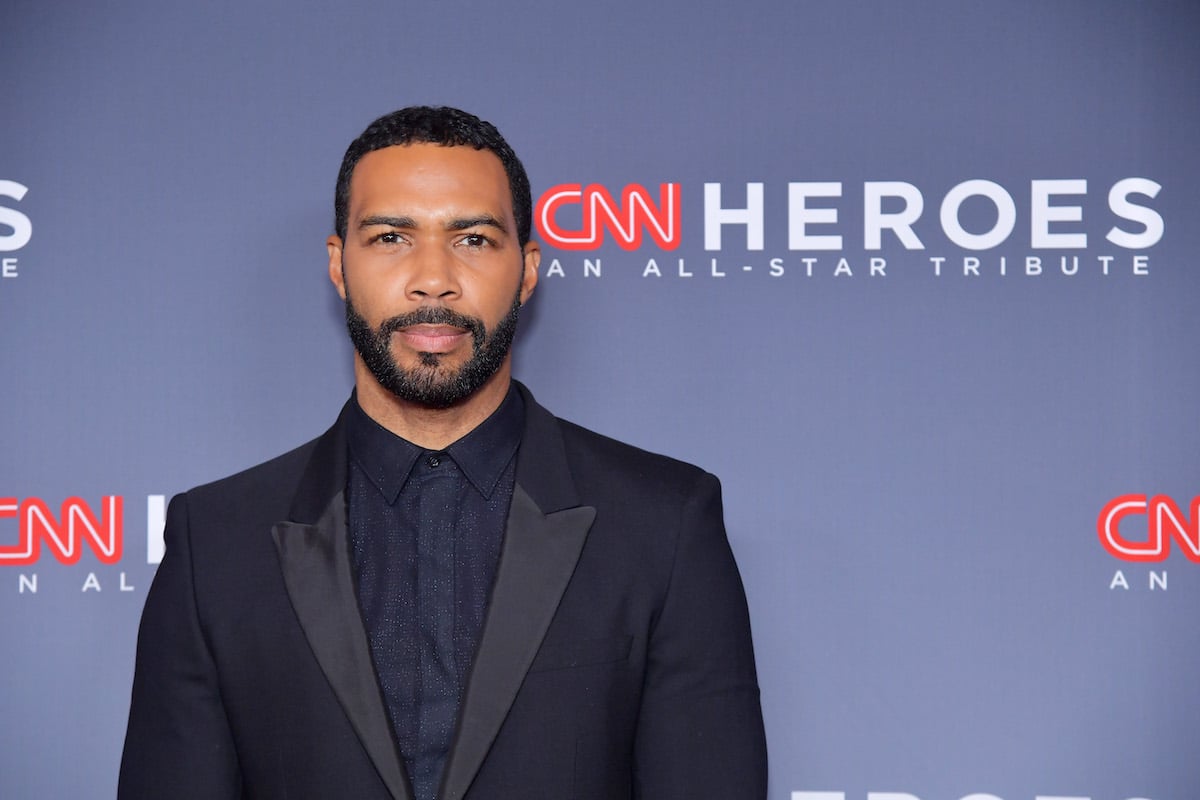 Why was Omari Hardwick's character nicknamed 'Ghost' in 'Power'?
Born in Queens, New York, James learned to survive on the streets with his best friend Tommy from an early age. The pair got into the drug game as a means of survival. They began selling for dealers Kanan (Curtis "50 Cent" Jackson) and Breeze. Eventually, James and Kanan killed Breeze and Kanan took over as boss until James plotted against him, getting him arrested and putting James and Tommy in the position to take over the empire.
James earned his nickname "Ghost" from his early years of being on the streets and being able to vanish before being spotted by police. Prior to opening Truth, James was never photographed publically and many people knew very little about him.
Will Omari Hardwick return to the 'Power' Universe?
James dies in the final season of Power. Power Book II: Ghost picks up where the original series left off with Tariq St. Patrick. James' teenage son, Tariq trying to keep his life as a college student separate from his drug dealing with the Tejada family.
Though we saw Tariq shoot James, and we watched him bleed out on the floor of Truth, some fans still aren't convinced that the kingpin is dead. During a pivotal scene near the end of Power Book II Season 1, Tommy confronts Tariq at James' grave, but Monet Tejana (Mary J. Blige) intervenes. Fans say that the only other time we've seen an ambulance is after Ghost was shot at Truth.
"This ambulance truck itself is referencing the fact that there was an ambulance that left Truth too early after Ghost had been shot," a Youtube video about this theory revealed. "And of all places, where does this happen? At the supposed burial site of James St. Patrick."
Fans also pointed out that a shadowy figure appears to get out of the car to watch Tariq's graveyard confession about killing his father.
Omari Hardwick just landed a major movie role amid rumors he will return to the 'Power' Universe
As much as fans would love to see the Army of the Dead actor return to the Power Universe, it seems extremely unlikely. Hardwick just landed a major movie deal which will likely consume his schedule.
Hardwick has been cast in the upcoming Netflix sci-fi movie, The Mothership, alongside Halle Berry, John Ortiz, and Molly Parker. The film will follow Berry's character Sara Morse, whose husband mysteriously disappeared a year prior. Sara then discovers an extraterrestrial object underneath her house which leads to a hunt to find her husband, as well as discovering the truth about his disappearance.
It also looks like Hardwick could reprise his role in a sequel for Army of the Dead.