'Power': Omari Hardwick's Character Ghost Is Based on 2 Real-Life People
Omari Hardwick dominated as James "Ghost" St. Patrick on Power for six seasons. Now, 'Power' creator Courtney A. Kemp has revealed that Ghost is based on two real-life characters.
Omari Hardwick's transformation into James "Ghost" St. Patrick on Power is still talked about today. From the outside looking in, Ghost appeared to be a stand-up family man with thriving businesses and a brand new nightclub. However, beneath the facade was a ruthless gangster who wasn't afraid to get blood on his shirt or eliminate anyone who got in his way, even it meant betraying the people closest to him.
Though the series chronicled Ghost's desire to step away from the drug game completely to go completely legit, he could never outrun his past, and certainly not the things he'd done to get into his position. In the end, after six seasons, Ghost paid the ultimate price. But, the Power Universe has expanded well beyond him.
Now, Power creator Courtney A. Kemp has revealed that she based the character of Ghost on two real-life people.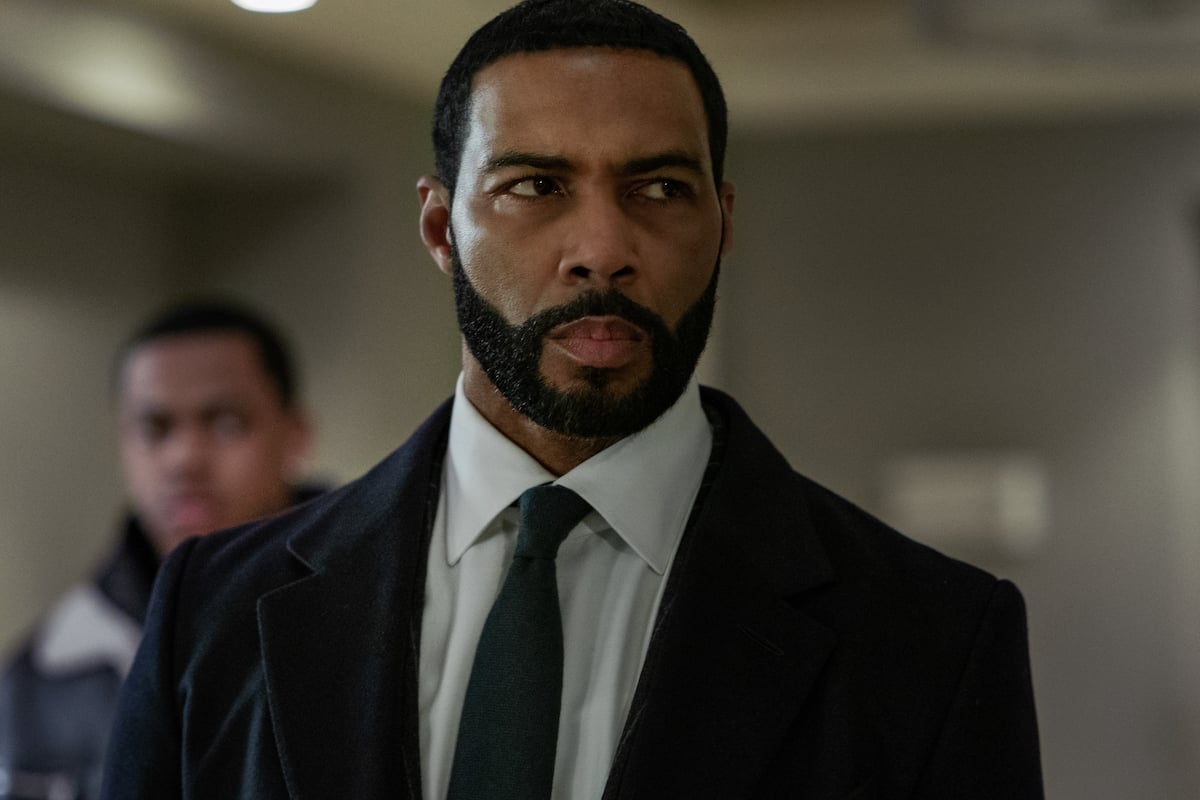 50 Cent wanted to play Ghost on 'Power'
Kemp always had the idea to create a series about a man who wanted to leave the drug game behind to become a successful businessman. However, The Bernie Mac Show writer had no clue what selling drugs entailed so she asked Curtis "50 Cent" Jackson to come aboard the show as her executive producer. Born and raised in Jamacia, Queens, 50 Cent began selling drugs at age 12 to support himself and his grandmother.
In fact, the rapper/actor was so enamored with the role of Ghost that he wanted to step into the role himself. There was a point when I had to keep [Courtney] on this project," 50 Cent told ESSENCE in 2017. "I said, 'I'm going to play Ghost, I'm going to play the lead and you can just go make the show.' She was like, 'OK.' Then when we got the show got picked up, she was like, 'Listen, this means, you don't do this, you don't do this and you don't do this.' Then I was like, 'So, can I do something else?'"
In the end, Hardwick became Ghost and 50 Cent portrayed his former mentor turned nemesis Kanan Stark on the show.
Omari Hardwick's character Ghost on 'Power' is based on two real-life people
Still, 50 Cent influenced Ghost a lot more than he may have expected. "The character of Ghost really become a composite of my father and 50, with the universal question of the series being, 'Does my past dictate my future?'" Kemp told Entertainment Weekly.
Though there are elements about 50 Cent's rise from dealing drugs on the streets of Queens to become the success that he is now, there are other elements of Ghost, especially his relationship with his son Tariq (Michael Rainey Jr.), that mirror Kemp's relationship with her late father.
Kemp has described her father as a "brilliant and beautiful" yet "troubled" advertising executive via Instagram. She explained that her father valued image over everything, much like Ghost. She revealed that her father truly believed that showing up professionally and looking the part would protect Black people from racism and justice. It does not.
Is Ghost dead in the 'Power' Universe?
While fans watched Tariq shoot his father in the final season of Power, some fans aren't convinced that Ghost is actually dead. In fact, some fans have even pointed out an unnamed shadowy figure who appeared in Power Book II: Ghost.
For her part, Kemp has responded to the rumors by saying, "everyone who knows him knows he's dead." She also stated that in the world of Power anything can change.