'Power' Series Finale Recap: You Know Who Shot Ghost
Six seasons of Power marked the rise and fall of James St. Patrick/Ghost, the Queens drug dealer turned businessman turned politician. It's been a ride and for many fans, Ghost is their favorite character. With his death confirmed, there was really only one thing that needed to be tied up in the last episode, and his killer was finally revealed.
To many, the series finale of Power was predictable. Although some leaks showed two different endings, the shooter wound up being who most believed from the beginning. Here's a recap of episode 15, "Exactly How We Planned."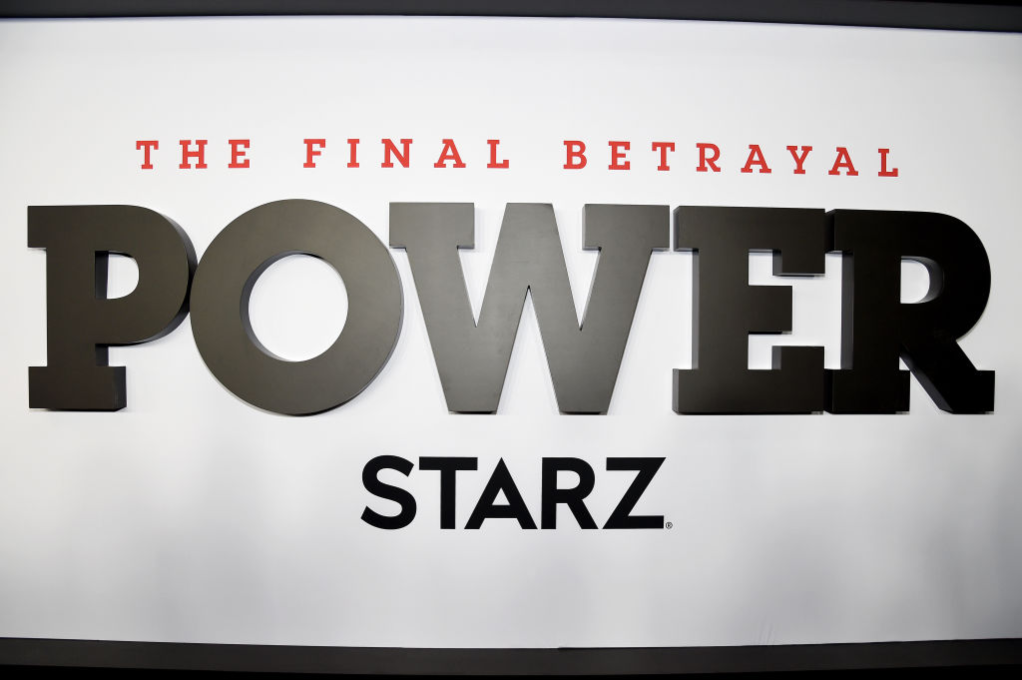 Tasha is feeling herself, Tariq gets sentimental
Tasha goes to Q's house for some loving, but he's pressing her for answers about Ghost. He wants to know how and why Ghost will be out of the picture. She mentions his arrest but changes the subject. They get intimate, and while she sneaks out in the middle of the night, she discovers a gun in his nightstand.
At home, Tariq has a moment where he reminisces about Raina. He texts his mom about her whereabouts and she arrives home late. Tasha tells Tariq about Q and he tells her he threatened Ghost for putting hands on her. Tasha then shares that she ratted Ghost out to the feds about Silver.
Tariq is angry she snitched but she explains sometimes you have to do it to get someone out the way. The next day they learn Ghost is running for office.
Tasha and Tariq scramble
Tasha calls Saxe about Silver, and he says the case will take time. She's worried. Meanwhile, Tariq goes through all the scenes with Elisa Marie and her aunt, the discussion with Tommy about the recording, and his meetup with Dre.
Tasha runs into Ghost at the cemetery and he apologizes for manhandling her but tells her everything is her fault (remember this is told from Tasha's perspective). They argue about Tariq and he says he's taking the kids to Albany with him because she's a drug dealer. Then he says, "I release you from our marriage. Go ahead be Tasha Green, the half-smart chickenhead who'd still be in the f****** hood if it wasn't for me." Ouch.
Things flip to her at home and Tommy paying her a visit and almost killing her. Back at Truth, Tariq pops up on Ghost and they get into it about Tasha again. An angry Tariq tells Ghost he taught him to never put his hands on a woman, and Ghost tries to calm things down by suggesting they go somewhere and talk things out. Tariq disagrees then lets Dre in the room. We all know what happened there.
Tariq goes to school and verifies his teacher was arrested for drugs. Tasha is summoned to Saxe's place and meets Tamika, his defense lawyer. They press her for evidence or links to get James indicted, including Tate. They bring up that Tariq could get in trouble for Raymond "Ray Ray" Jones' murder. She rushes out to see Tate.
Tate gets in Tasha's head about Ghost turning Tariq in over Ray Ray. She bites, especially after he questions her ability to beat James at the game and save her son.
Tasha's fury toward Ghost increases
After doing a walkthrough of the penthouse, Tasha has flashbacks of moments at home with the family, including Raina. But she also finds the spare key to the Escalade that Ghost drives.
He shows up and she confronts him about turning Tariq in, but it wasn't his idea. Tasha figures out Tate lied to her but now Ghost is on board with Tariq confessing. They argue and he says a bunch of mean things and Tasha asks if he loved her.
He says yes, and a part of him still does, but he tells her she only loved drug dealer Ghost. Tasha then asks why he doesn't love Tariq like her and is unwilling to protect him and do anything for him, and Ghost yells that's the problem with Tariq. He says tell him to meet him at his hotel so they can talk man to man.
She goes home and tells Tariq Ghost wants him to confess, adding that his father can help him once he's in office. Tariq spills about his teacher and the gun Dre gave him. Tasha tells him to focus on school and talking to his dad.
Tasha and Tariq make their plan
Tariq visits Ghost and they talk about their relationship and Ghost tells the story about Breeze being family and getting in his way. They argue. Ghost yokes Tariq up and says don't force his hand.
At home, Tariq updates her on what Ghost said. She's scared Ghost will turn her in over Keisha and Tariq is afraid to go down for Ray Ray. They hatch a plan for Tariq to go to the party at Truth and pretend he's going to go along with Ghost's plan.
Tasha wants Tariq to act like he's leaving and wait until Ghost shuts down the club for the night to text her. She'll be waiting in Ghost's car in the back seat. "You've gotta be gone by then," she says.
Tariq looks conflicted and she gives him a chance to cut the plan. He's just scared about her going to jail. They make a pact to stick together and protect each other.
Tasha then goes to Q's to get sneaky. She manipulates him into driving her to Truth, saying she's going to get divorce papers signed that night. While he's on a phone call, she steals his gun.
Inner conflict and fatal, outer confrontation
At Truth, Tariq, dressed in a suit, stashes his backpack and gun in a wall compartment. He finds Ghost, meets Stern, and then has an attitude as Ghost tries to introduce him to other people. Tariq then asks Ghost one more time about turning himself in, and Ghost says it's not gonna be him, but he'll be there for Tariq.
Tariq slips out of the party to meet Tommy, and it's the scene where Tommy tries to convince Tariq to thwart Dre's attack on Ghost. After Tommy leaves, Tariq rats him out to Vincent. He then attempts to call his mom about Dre but she ignores the call.
Tasha has Q drive her to Truth and park a short distance from it; she doesn't tell him where it is. She goes through with the plan and climbs in the back of Ghost's SUV. But Tariq is still inside, changing his clothes and retrieving his gun as Ghost closes up shop.
Tasha –who sees Shawn's reflection – changes her mind and texts Tariq to tell him she's there and not to stay out. He doesn't respond because the ghost of Kanan pops up on him and encourages him to take out Ghost, citing that something bad could happen to Tasha and his baby sister. Tariq changes his mind and decides to stay at the club and doesn't text Tasha back.
Tasha's sixth sense kicks in and she realizes Tariq is about to do something to Ghost. She runs from the car and into the building. Inside, Tariq confronts his father about every way he feels wronged, including about keeping his word for Ray Ray's wrap.
"You never told me the truth about you. You lied to me about Shawn." He angrily tells Ghost Kanan loved him and would never lie to him and denied that Kanan would've wanted to kill him.
Ghost asks that they talk about it on the campaign trail, but Tariq whips out the gun and it startles Ghost. "You gonna turn Ma in for LaKeisha. You gonna turn me in for Ray Ray. When the f*** are you gonna pay for all the bull**** you've done, huh Dad?" Ghost says Tasha is putting him up to this and Tariq denies it, saying Ghost doesn't see the real him.
"I'm you, Dad! I tried to give you one last chance like you said you did with Breeze but you're in the way. You're in the way of my future…" With his face frowned up and pain in his voice, he raises the gun toward Ghost who tries one last time to talk him into handing over the gun, telling him there's no coming back.
When Tariq says he'd do anything to go back to how things were before he left them for Angela, Ghost lets that reality settle in for a second. He gets it. Tariq, about to cry, hand shaking, says he can't go back. Ghost gently says, "Hey son, I love you."
Tariq fires just as Tasha runs in the room and screams, "Noo!" Shot in the chest, Ghost falls below, and Tasha panics, snatches the gun. Tariq says Dre is on the way and it's his gun, and they plot to pin it on him.
Tasha runs out to ditch the gun and Tariq takes one last look below and sees his father dying with Tommy at his side. He's emotional, fidgety, and crying but quickly pulls it together to change his clothes and leave. On the way out of Truth, he spots Saxe in the corridor who gets clumsy with his gun.
He quietly sneaks out back and into the front, pretending to be concerned as cops and EMTs have everything roped off. After he gets home, he's in shock, but asks Tasha about the gun. She says it's handled.
Ghost gets the last laugh
At the will reading with the family, Tasha learns she gets nothing, and everything is left to the kids. Tariq's condition is he must finish college with a 3.5 GPA. Outside the law office, Detective Rodriguez walks up and tells them they're wanted for questioning. Saxe – who got his job back – questions Tariq while Blanca has Tasha.
The interrogation backfires when Tariq tells Saxe he saw him at Truth with a gun, so Saxe has to stick to their collective story that Dre did it. Saxe then convinces Rodriguez the details line up and she's going down for letting their dirty witness Dre out of jail. That's when she finds out Dre is dead, and requests to talk to 2-Bit. He's not snitching, so that goes nowhere.
Elsewhere, Tasha meets with Stern and makes a deal to hand over Truth in exchange for getting Tariq into college. He's able to do that right away, but he wants her to work for him too. At home, Tasha tells Tariq that Dre is dead and they need to pin Ghost's murder on someone else.
Her plan? She meets up at Q's for a lover's rendezvous, and as they're in the thick of it, the cops burst in and arrest him. Tasha looks ashamed as he figures out he was set up by an anonymous tip, and she says nothing.
That too backfires on her, because the next morning, Blanca shows up at her house to arrest her for Ghost's murder. Q made sure to go to a diner where he was seen buying a drink, Rodriguez tells her. Quentin has an alibi because he had a feeling Tasha was up to no good.
She's placed under arrest as Tariq cries out, "She didn't do it!" She tells him to go to college and live his life, and she's carted off to jail.