'Power' Showrunner Courtney Kemp Addresses Ghost's Death, Which Suspect is Up Next
Here's what Courtney Kemp had to say about Ghost's fate on 'Power.'
Sunday marked the highly anticipated return of Power and those who have the Starz app quickly pressed play at midnight to find out what happened to Ghost. After that initial Power hour ran out, fans were digesting everything they heard and saw in episode 11, "Still Dre." Late last night, the process repeated itself.
Showrunner/creator Courtney Kemp knew what she was doing when she laid out the plan to reel everyone in with Dre's playback day, and since he's been ruled out as a suspect, people want to keep watching to see who shot Ghost. Now, Kemp is providing a little bit of insight into what to expect in the last few episodes.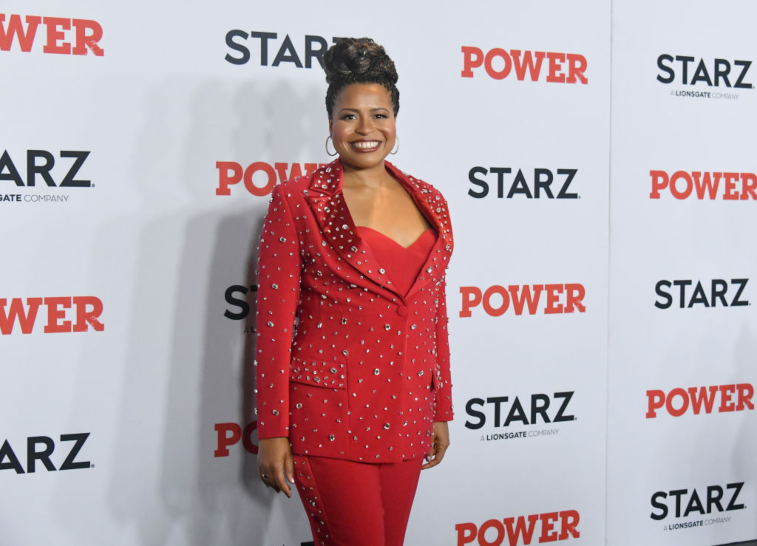 Ghost is really dead, no lie
We know some fans are struggling with the idea that Ghost is dead in light of the news broadcast in the episode saying that James St. Patrick was slain in the nightclub. No one saw a body. But it was on the news!
There's a small debate going on questioning the validity of the facts. The news isn't always reliable (even if it's part of a fictitious show) and who knows if this is a fake-out by Ghost?
Kemp kind of addressed the matter in an interview with Entertainment Weekly. When asked if he's really dead, she said, "Yeah, Ghost is definitely dead." And when pressed about his fate, she laughed and said it might be "self-explanatory."
It may feel like Kemp is teasing, but she assures viewers that she doesn't lie and won't stretch out the storyline about Ghost's true fate. She told TV Line:
"Because all of the last few episodes take place on the same day, it would take a lot of disingenuousness to pull that off. You know from dealing with me for six years now, I'm not really that guy. I don't lie. I just omit. You know what I'm saying? So because I don't lie, I just omit, it's just… it is what it is."
Take that as you will, but most of us will keep watching to find out what really happened.
Which suspect will be the focus next time?
Back in November, it was shared that each of the remaining episodes will focus on the seven suspects and what they were up to on the day Ghost was shot. Dre was up first, and Kemp confirmed that the next episode will focus on Paz.
Remember, at the end of episode 11, Spanky spotted her walking into Blanca's (the detective) office. In the sequence of events, that moment occurs after the shooting. She wasn't in cuffs.
Paz doesn't seem like she's capable of killing anyone despite the fact that she's angry at James for Angela's death. Since she couldn't get answers from him about Angela's killer, maybe she decides to press Sergeant Rodriguez for the answer. We'll see next week.
The rest of 'Power' will still have shockers
Guest appearances from actors such as Cedric the Entertainer and Geoffrey Owens will help steer the plot and play a role in the puzzle that is Ghost's end. According to Kemp, the core characters who are still standing are due to face their own set of challenges and for some, comeuppances.
"Expect some surprising endings for some of our favorite characters, and some surprising deaths, and some surprising consequences for our characters, who have done some wrongs."
Tommy, Tasha, Tariq, Saxe, and Tate are still in the mix, so it will be interesting to see what they were cooking up on Ghost's last day. Stay tuned.