'Power' Shows in Order: How to Watch Them Chronologically
The game changed in 2014 when Power premiered on Starz. Featuring Omari Hardwick as James "Ghost" St. Patrick, the TV show followed a businessman in New York City with a side life as a drug dealer. It lasted for six seasons before coming to an end in 2020. But the universe has expanded to include several Power spinoffs and other projects. Find out how to watch the Power shows in order, as well as where to watch.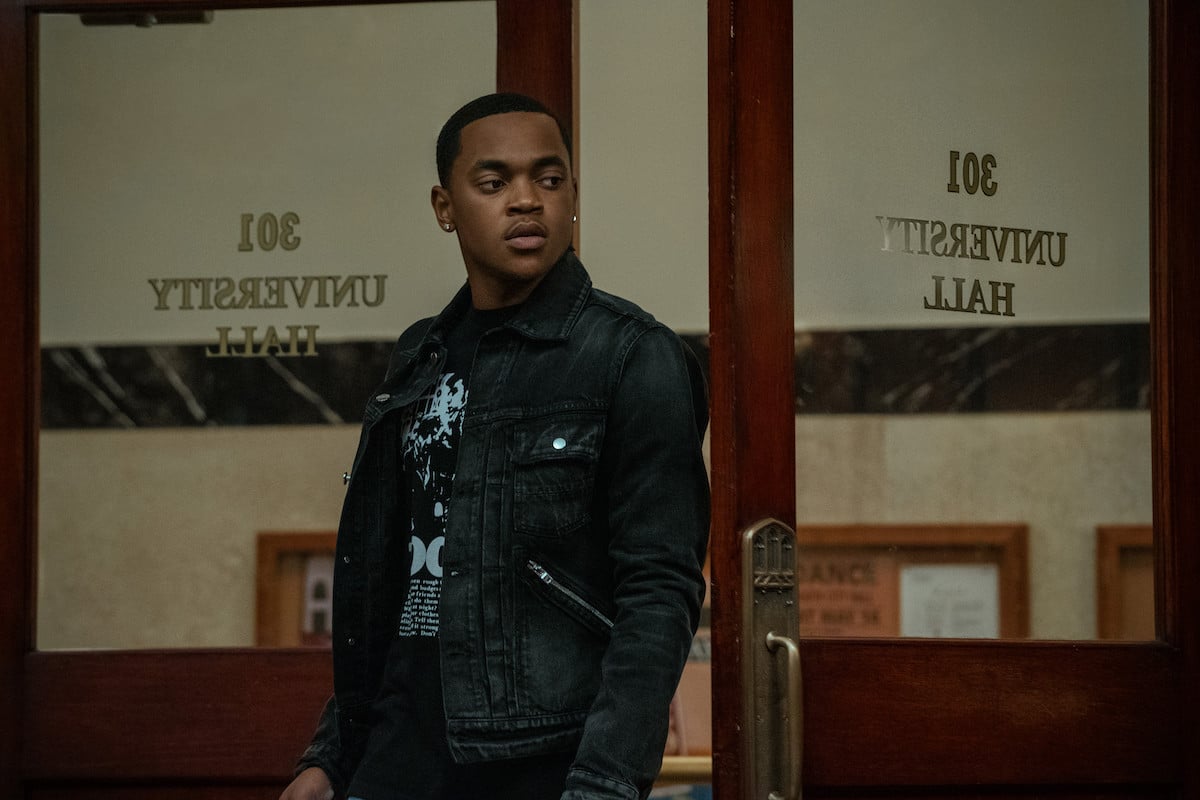 What are the 'Power' spinoffs?
As Power was ending, it was announced that the story would continue in a series as spinoffs. They are as follows: Power Book II: Ghost, Power Book III: Raising Kanan, Power Book IV: Force, and Power Book V: Influence.
Ghost focuses on James' son, Tariq St. Patrick. Played by Michael Rainey Jr., Tariq is a college student at the prestigious Stansfield University, where he's in an accelerated degree program. But he has also started to sell drugs to fund his lifestyle, going down a road that, as viewers know, usually ends in either jail or death.
Raising Kanan is a prequel series centered on 50 Cent's Power character Kanan Stark. On this show, Mekai Curtis steps into the role of the younger Kanan, who is just 15 when he begins to get involved in serious criminal activity. He does so alongside his drug kingpin mother Raquel Thomas (Patina Miller) and her two brothers, Lou-Lou (Malcolm Mays) and Marvin (London Brown), rising to become one of the powerful players in the city.
Force is all about Ghost's best friend and business partner Tommy Egan (Joseph Sikora) after the events of the original series. Tired of New York, he says goodbye to the Big Apple for good in favor of Chicago, where he's building his own organization. Scary and street smart, Tommy has everything he needs to go to the top, but he struggles as the new guy in town.
Finally, there's the Rashad Tate spinoff Influence. Little is known about that one, as it remains in pre-production. But according to Power creator and showrunner Courtney Kemp, it'll follow the character trying to achieve greater political power.
How to watch the 'Power' shows in order
If you're planning on watching the Power shows, start with Power, followed by the first seasons of Ghost and Raising Kanan. Then, do Ghost Season 2 and Force Season 1. (At publication, Force Season 1 is the latest show to air on Starz.)
Of course, you could technically watch Raising Kanan at any point given that it's a prequel. But in our opinion, the viewing experience is better if you see the original series first, as it provides greater context to some of the events that happen on Raising Kanan.
Similarly, Ghost and Force occur around the same timeframe, but there are things that happen in Ghost that make sense in Force later and vice versa. To avoid missing anything, we recommend watching them in the order stated above.
After that, get ready for the second season of Raising Kanan, which will premiere Aug. 14 on Starz. Although the network has not said what comes after, the belief is that it'll be Ghost Season 3, then Force Season 2, and back to Raising Kanan if Influence doesn't air. Remember that pattern as you continue to watch the shows.
Where to watch the shows
Now, all you need is access to Starz. Unfortunately, it doesn't appear that the service offers free trials, but subscription packages start as low as $8.99 a month. Some of the shows can also be accessed on platforms such as Hulu and Prime Video, but you'll need to look up the shows individually to determine where else you can watch them.
It's unclear how long each spinoff with air, but from the sound of it, it seems like the goal is for them to run for around five or six seasons — just like the original. So get ready for so much more goodness once you're all caught up on everything.
RELATED: 'Power' Had a Deleted Scene Where Tommy and Brayden Met