'Power': The Shows in the Universe Will Never Adapt to Current Events
Power became one of the highest-rated drama series on cable television, trailing only after HBO's fantasy series Game of Thrones. The original show debuted in 2014 and chronicled the life of James "Ghost" St. Patrick (Omari Hardwick), a businessman and married father of three who appeared to have it all at first glance. However, fans soon realized that Ghost had a secret life. In addition to being a nightclub and laundromat owner, Ghost was also one of the biggest drug kingpins in New York City. He ran his empire with his best friend and business partner, Tommy Egan (Joseph Sikora).
Over the course of six seasons, fans watched Ghost try to unravel himself from the drug game only to be pulled in further at every turn. In the end, Ghost's intelligence and arrogance couldn't save him and he was killed by someone very close to him.
Though Ghost has died, Power continues, but there is a reason you will never see any current events tied to the show.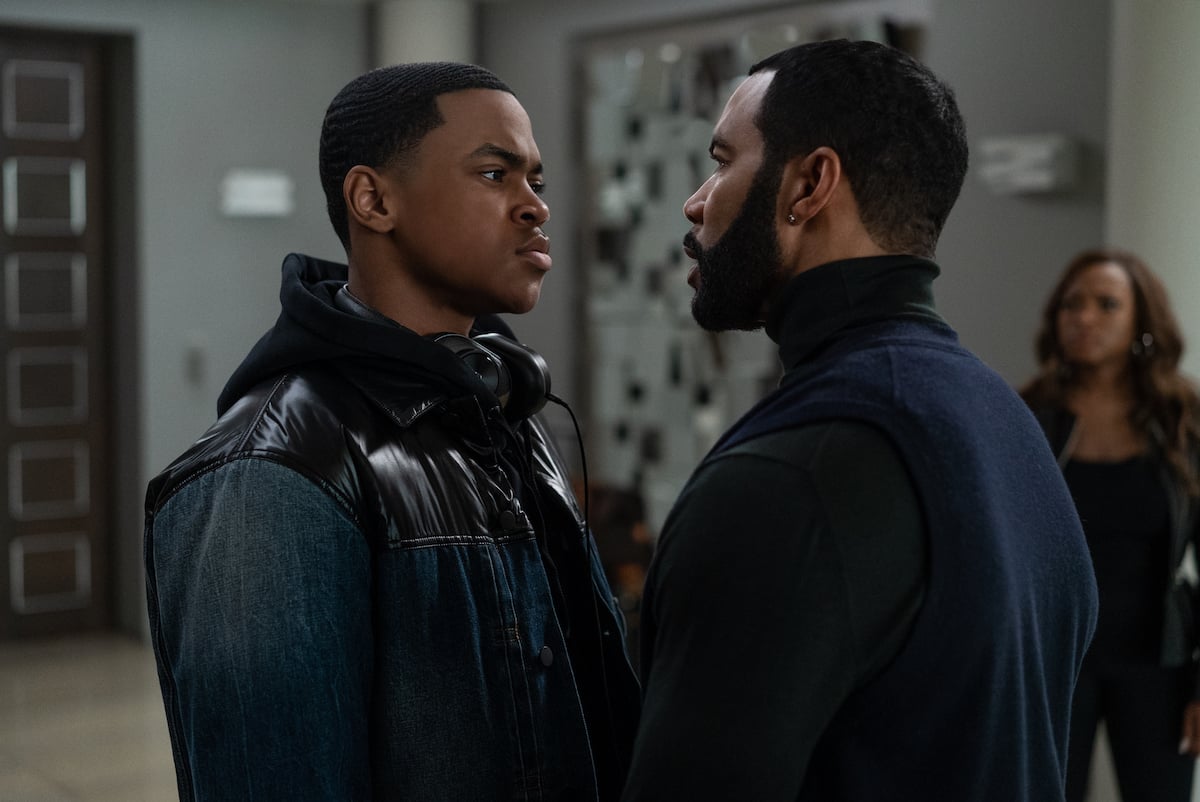 Will there be a 'Power' Season 7?
Power ended after six seasons, but the Power Universe is expanding drastically. Power Book II: Ghost picks up after the events of Power and follows Ghost's college-age son, Tariq St. Patrick (Michael Rainey Jr.), as he tries to juggle his life as a college student and burgeoning drug kingpin.
Power Book III: Raising Kanan is a prequel to the Power Universe. The series is set in 1991 in Queens New York and follows 15-year-old Kanan Stark (Mekai Curtis) and his drug queenpin mother. In Power, fans knew Kanan (Curtis "50 Cent" Jackson) as the vengeful former mentor of Ghost and Tommy who was framed so that the friends could take over his empire. Raising Kanan will reveal how Kanan got his start.
Power Book IV: Force is set in Chicago and will chronicle Tommy's life following Ghost's death after leaving NYC behind in search of a new start.
Finally Power Book V: Influence will follow councilman Rashad Tate's (Larenz Tate) race to the Governer's mansion. Fans will recognize Rashad from the final seasons of Power as Ghost's nemesis.
RELATED: 'Power Book II: Ghost': 1 of the Most Hated Characters on the Show Could Appear in More Spinoffs
The 'Power' shows will never adapt to current events
Though Power feels current, creator Courtney A. Kemp has revealed that none of the shows in the Power Universe will ever adapt to current events especially when it comes to politics and things of that sort.
"The show should be timeless, the show should be watchable for years from now," Kemp told ESSENCE. "So, when you do that, when you adapt to what's happening right now you date yourself. So, the only thing that will date us is fashion and music. So, there are certain choices that we don't make with music because we know that person is only going to be a one-hit-wonder, or we know it's only going to be for that specific time. When you watch The Wire now, you don't feel like, 'Man, that's old.' You want to feel timeless. Emotional truth is timeless."
Is Ghost really dead on 'Power'?
With so much happening in the Power Universe, some fans still aren't convinced that Ghost is actually dead. Though we watched him bleed out from a gunshot wound in Season 6 of Power, some fans say, that's not where his story ends.
In Power Book II: Ghost Season 1, Tariq stands at his father's grave. Fans noticed that an ambulance rolls by in the distance. The only other time we've seen an ambulance is after Ghost was shot at Truth.
"This ambulance truck itself is referencing the fact that there was an ambulance that left Truth too early after Ghost had been shot," a Youtube video about this theory revealed. "And of all places, where does this happen? At the supposed burial site of James St. Patrick."
We shall see how this pans out.