'Power' Spinoff About Kanan Stark Casts Its Lead Role
Power may have come to an end, but there's more in store for fans. Nearly a handful of spinoffs are being developed as you read this, including one that focuses on antagonist Kanan Stark (50 Cent) in his earlier years.
Though details are limited, it was recently announced that someone has been cast for the lead role. Here's what to know about Mekai Curtis, the man set to portray a younger Kanan.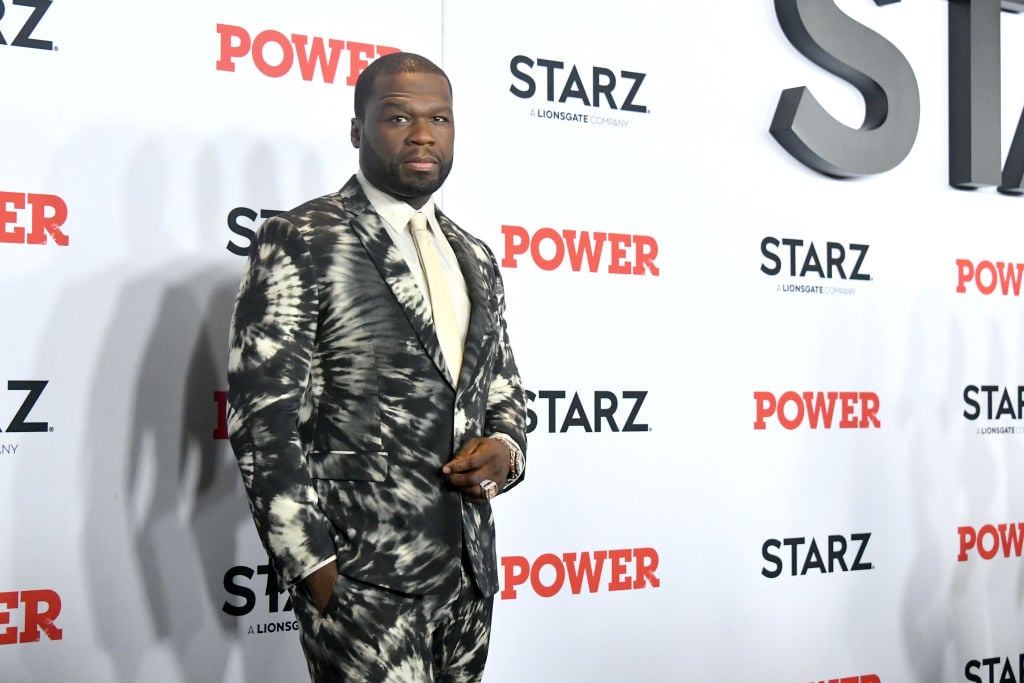 Who is Mekai Curtis?
Curtis, 19, is essentially a newcomer to the acting world. He's only had a few bit roles in productions such as the Disney XD series Kirby Buckets (2014-2017) and Milo Murphy's War (2016-2019). He also appeared in the Emmy-nominated show, Girl Meets World, which ended in 2017 after a nearly three-year run.
But on Feb. 25, it was announced that Curtis has booked his biggest job yet: his role on the hit Starz series. He reacted to the news of his casting via Instagram, telling fans that he felt "humbled, hungry, [and] blessed."
"Let's get it," he added.
Upon seeing the post, fans and celebrities alike rejoiced in the comment section, with Marsai Martin and Stranger Things' Caleb McLaughlin congratulating Curtis on the role.
Others, however, argued in other social media posts that 50 Cent's estranged son Marquise Jackson would have been a better fit for the part, as he's practically the spitting image of his father. But the "Candy Shop" rapper seems pleased with the casting decision. He reacted to the news on his Instagram page, telling viewers, "This is gonna get crazy."
What to know about Mekai Curtis' role in 'Power Book III: Raising Kanan'
The third spinoff of Power, Power Book III: Raising Kanan is a prequel that is based in the '90s and gives viewers a closer look at the earlier years of the now-deceased character Kanan Stark. It'll detail his life in New York before he grew into a drug lord and died in a shootout with police.
The official description for the series reads: "Smart, driven and still naïve, Kanan's world revolves around his mother, Raq, who raised him by herself. She is his everything. At the same time, he is beginning to get a sense of not only the world around him, but his place in said world. Kanan wants to be just like his mother…and that's the problem."
"He's young and wide-eyed and doesn't know how the hustle works. And even more importantly, his mother is not nearly as keen as he is for him to follow in her footsteps. Theirs is a complicated relationship that only gets more problematic as time goes on."
Madam Secretary's Patina Miller will play Raq, and Love & Basketball actor Omar Epps will also have a major role, but there is little information available about his part.
When does 'Power Book III: Raising Kanan' start?
In a recent interview with Ryan Seacrest, 50 Cent said that Power Book II: Ghost — a series that focuses on Tariq and Tasha St. Patrick — will air first.
"In June, it'll be back on," he said. This means that Raising Kanan will kick off some time after that, but the "Many Men" rapper did not share an exact date.
If anything changes, we'll be sure to let you know. In the meantime, brace yourself for more Power.