'Power' Spoilers: Leaked Video Reveals Ghost's Shooter
In the final season of Power, one of seven suspects shot the main character, James "Ghost" St. Patrick, and the last few episodes are told from everyone's vantage point.
After three episodes, it's evident that Dre Coleman, Paz Valdes, and Tommy Egan are not the assailants. Even though four more episodes are clearing other suspects until the finale shows the shooter, one Instagram user uploaded a video spoiling who pulled the trigger.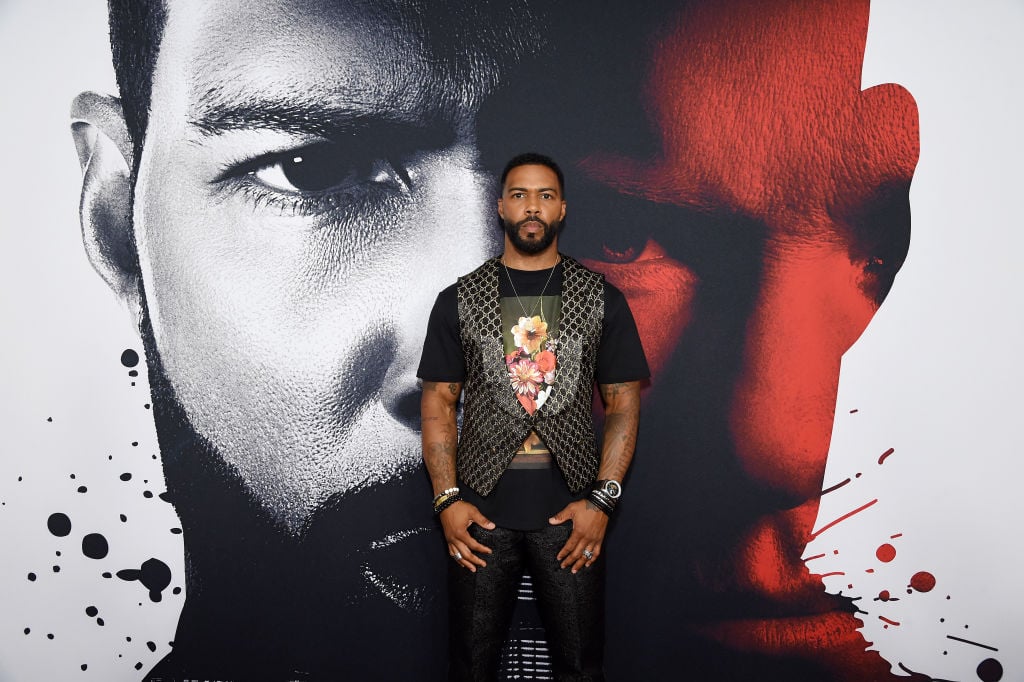 Someone shot James 'Ghost' St. Patrick
Shortly after James "Ghost" St. Patrick announced his bid for lieutenant governor alongside Loretta Walsh, an assailant shot the former drug dealer in his club, and he seemingly fell to his death.
Every episode after that depicted the events leading up to Ghost's shooting through the eyes of seven possible triggermen: former best friend Tommy Egan, ex-wife Tasha St. Patrick, son Tariq St. Patrick, old acquaintance Andre Coleman, ex ADA Cooper Saxe, dirty Councilman Rashad Tate, and late lover Angela Valdes' sister, Paz.
So far, Dre, Paz, and Tommy have all been cleared as the shooters. Even though the episodes haven't aired yet, fans believe all signs point to his son, Tariq.
The majority of viewers thought Tariq St. Patrick pulled the trigger
Once Ghost left his family for his high school sweetheart, Tariq started hanging out with his father's enemy, Kanan. Even though Tariq didn't know Kanan's true identity at the time, he began selling drugs and got on the wrong side of a dirty cop, Ray Ray, which resulted in the death of his twin sister.
Tariq then killed Ray Ray, and his parents have been protecting him from the repercussions. However, now that Ghost is running for lieutenant governor, he wants his son to turn himself in.
Obviously, Tariq isn't too keen on that idea and confronted his father a couple of times about it. Ghost stood firm, and the last time the viewers see Tariq that night was through Tommy's point of view when he asked the teenager to help save his father's life.
However, Tariq refused, and once Tommy arrived at the nightclub, he saw his best friend, shot, lying on the ground. Tommy then looked up at the shooter in disgust and raised his gun, but Ghost told him to "let it go," which is another huge clue Tariq pulled the trigger.
A leaked video revealed the shooter
A day after Power Season 6 Episode 13 aired, #Tariq started trending on Twitter. Those participating in the hashtag shared and discussed a leaked video depicting Ghost's son as the triggerman.
The user filmed the clip from a camera and it showed Tariq holding a gun to his father, saying, "I can't go back." Ghost responded, "Hey, son, I love you, okay?"
Tariq then pulled the trigger, and the bullet, traveling in slow-motion, hit his father in the chest. Immediately, Tasha ran into the club, screaming, "No!" The user captioned the clip, "So now y'all know" with a laughing emoji.
Most fans knew Tariq was the shooter and expressed their frustration at Power writers for dragging it out so far. Others were annoyed the Instagram user spoiled their favorite show. Watch it play out on Power, Sundays at 8 p.m. EST on Starz.