'Power' Star Joseph Sikora Gives a Major Hint That Tommy Egan Will Get a Spinoff
This seems to be a major clue that Tommy Egan will get a 'Power' spinoff.
Power may be coming to an end, but there's a lot more in store for viewers. There are a number of spin-offs in the works, including at least one prequel and a sequel. While the details are still pretty limited, there's widespread speculation that Tommy Egan (Joseph Sikora) will get his own show.
Although nothing has been confirmed, Sikora just hinted on Instagram that viewers might see more of his famous character in the future.
Warning: This post contains Power Season 6, Episode 13 spoilers.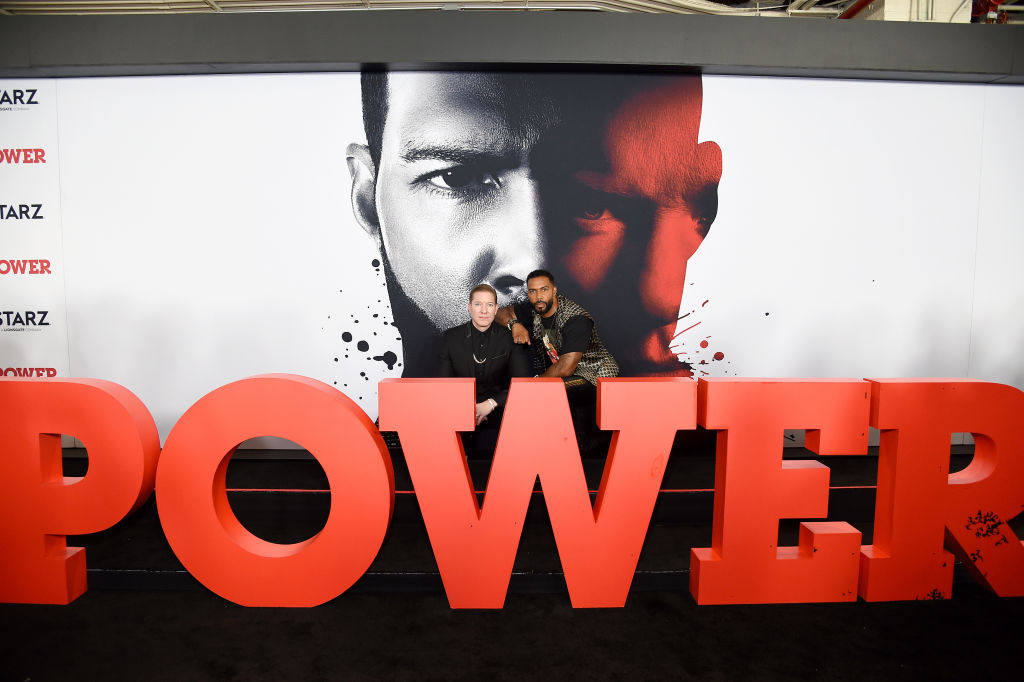 Fans say 'Power' Season 6, Episode 13 set the stage for a sequel
In the episode, which aired on Jan. 19, viewers got to see what Tommy was up to in the lead-up to Ghost's death. In previous programs, Tommy had vowed revenge against his former best friend after learning he killed his father and suspecting him of murdering his girlfriend.
But in the end, Tommy turned out to be innocent. Ahead of the shooting, he was busy kidnapping the granddaughter of a mob boss and killing a fellow drug dealer.
When Tommy learned that Ghost had died, he bailed and started heading west. The episode closed with Tommy driving on the highway as Warren G's "Regulate" blared through the speakers.
What to know about the 'Power' spinoffs
There are reportedly three spinoffs in the works, but Power Book II: Ghost is the only one that has been confirmed by name. The show will feature Mary J. Blige and Method Man and "continue the journey of some of Power's most controversial characters," according to Variety.
50 Cent said on Instagram that the show picks up just 48 hours after the events that happen in Power season finale. Although he did not share many details about the cast or what fans can expect, Sikora seemed to drop a big hint on social media.
Joseph Sikora's Instagram might feature a clue about a spinoff
On Jan. 21, Sikora posted a photo wearing a hat that says, "TOMMY SEASON ONE," prompting rumors that his character might appear in his own series.
Some of Sikora's co-stars fueled the spinoff speculation in the comment section, including Power showrunner Gary Lennon who wrote, "Can't wait!!!! Gonna be great." Michael Rainey Jr. (Tariq) also posted celebratory emojis.
Although Sikora did not directly say that Tommy will have his own show, it would make sense.
Tommy mentioned in season 6, episode 13 that he had a "connect" in California and implied he would rebuild his drug operation there. Some fans think Tommy will become a huge drug lord who will have to answer for the kidnapping and string of murders that occurred back in New York.
But at the same time, some people have noted that Tommy is also the name of a new CBS series. So perhaps Sikora was just trolling us.
Joseph Sikora briefly talked about a possible spinoff in the past
Recently, TV Guide asked Sikora whether season 6, episode 13 sets the stage for a sequel to which he said:
"One can assume that. Hopefully Tommy makes it out west. Hopefully, that's one of the new shows — or maybe Tommy's just gone. As Tommy is leaving, everything is taken from him. Maybe the message is also that Tommy gets out alive because of the sacrifice of Ghost."
TV Guide noted that Sikora "strongly" suggested that this isn't the last viewers will see of Tommy.
"Tommy is leaving with nothing but a shell so in essence he is a ghost," Sikora continued. "I think Tommy is a shell. When a crab leaves a shell, what do you do with the old shell? A new living thing enters that shell; it has to get refilled up."
Sikora refused to say any more than that, but hopefully, he will soon.