'Power' Star Joseph Sikora Reacts to Fans Comparing Ghost and Tommy With Tariq and Brayden
There's a new generation running things on Power Book II: Ghost, the second chapter in the Power universe. Spun off from Courtney Kemp's hit 2014 series, Ghost focuses on Tariq St. Patrick (Michael Rainey Jr.) in the aftermath of losing his father, James (Omari Hardwick). He begins selling drugs with his best friend Brayden Weston (Gianni Paolo) and enters a partnership with a powerful crime family to further his goals.
Watching them together reminds many viewers of Ghost and Tommy, but what do the actors think? Here's Joseph Sikora's reaction to those comparing Ghost and Tommy with Tariq and Brayden.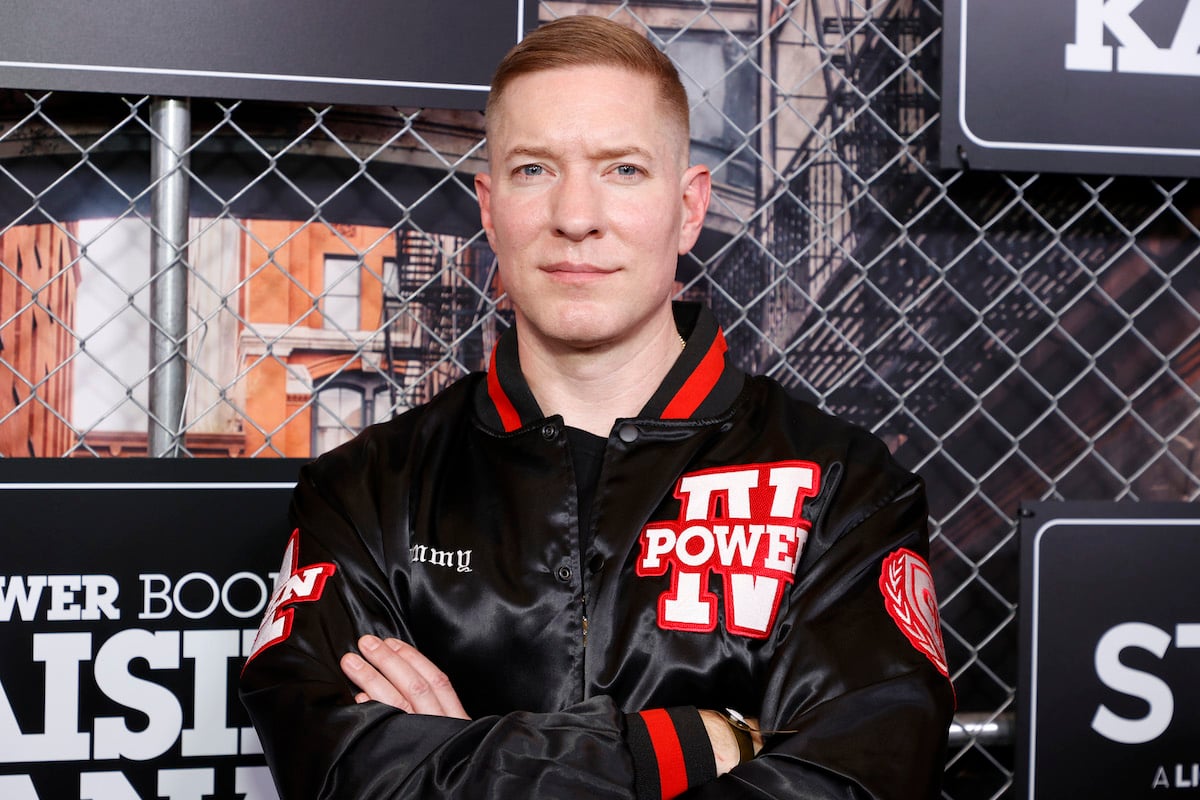 'Power' star Joseph Sikora reacts to Ghost and Tommy-Tariq and Brayden comparisons
Sikora took to Twitter to share his response to a video asking whether Tariq and Brayden were the new Ghost and Tommy. The Tommy Egan actor quoted the tweet with a string of emojis, including laughing and crying faces. He agreed with a fan in the comment section that they aren't exactly alike but acknowledged that they have plenty of growth potential.
When someone else wrote that Tariq and Brayden would "never be icons like James and Tommy," Sikora said: "I don't know. I think they will." He praised Rainey and Paolo as "excellent" actors and said Paolo should be given "the credit he deserves for doing an amazing job as his own character."
RELATED: 'Power Book II: Ghost': Tariq Will Be Dealing With Betrayal in Season 3
There's a major difference between Tommy and Brayden
It's easy to see why fans would compare the characters. However, there are things that separate them. When it comes to Tommy and Brayden specifically, Power creator Courtney Kemp noted there are behavioral differences between the two.
"One of the things that is really a difference between Tommy and Brayden is that the way that Tommy could help Ghost was all physical. It was all force; that's why the spinoff is called Force," Kemp once explained on Instagram Live, referring to Tommy Egan's spinoff Power Book IV: Force.
"It was all about physicality; it was all about mass times acceleration," she continued. "Brayden is really well connected. Because of his family name, he is able to move and do things that Tommy never could have dreamed of, in the same way that Tariq had access that Ghost never could have dreamed of."
It's those connections and abilities that make Tariq and Brayden stand out and have them on track to establish greater dominance than Tommy and Ghost.
Watch them all now on Starz
Sikora's comments come as Starz airs the first season of Tommy's spinoff. The show premiered on Feb. 6, right after the conclusion of Power Book II: Ghost Season 2.
The season will conclude ahead of the return of the Kanan Stark prequel Power Book III: Raising Kanan. While the series does not have a release date just yet, the show is expected to return later in 2022.
RELATED: 'Power Book II: Ghost': Tommy Will Get in the Way of a Tariq and Tasha Reunion, Show Creator Teases