'Power' Star Omari Hardwick on Possible Appearance in Spinoffs: 'I'm Never Not Open'
Omari Hardwick is adored for his role as James St. Patrick on Starz's 'Power.' He starred on the show from its start in 2014 to its conclusion 2020, but the story continues in several spinoffs. In an interview, Hardwick discussed the possibility of his character appearing in a spinoff, saying he'd be open to it.
Many Power fans are missing James "Ghost" St. Patrick (Omari Hardwick). For six seasons, we watched him as he tried to leave the lucrative but dangerous drug business and "go legit" as a businessman. He would, unfortunately, die before he got the chance, but show creator Courtney Kemp is continuing the story in several Power spinoffs.
Does that mean there's a chance Ghost could show up again? When asked whether he would be open to appearing in a spinoff, Hardwick said yes, explaining he'll always be down to reprise his iconic role.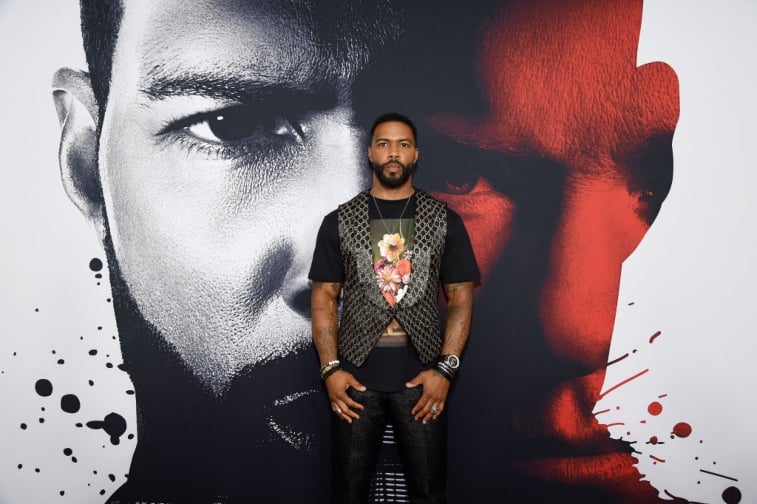 What happened to Ghost on 'Power'
By the end of Power, Ghost was closer than ever to leaving the drug game, having launched a promising bid as New York's next lieutenant governor. But Ghost's shady ways and past conflicts made him a target. He ultimately died in Power Season 6 when his son, Tariq, ambushed and shot him at Club Truth.
Although he's no longer living, many fans are hoping to see him again. After all, Power is a show known for flashbacks and also ghosts. As of writing, it's unclear if there have been talks about bringing him back, but Hardwick seems to have his fingers crossed.
Omari Hardwick on a possible appearance in the 'Power' spinoffs
Hardwick was on the podcast Higher Learning With Van Lathan and Rachel Lindsay when he was asked about possibly appearing in a spinoff.
"I never close the door," he said around the 40:00 mark. "… I'm never not open. Hell, you name the guy Ghost and so there's always, to me, a possibility of being just that. "
He continued, "He really lives in a ghost space at this point, so now that we know he's not on Earth, there is a reality where you can have flashbacks or [something else]."
Hardwick noted he would love to see Ghost's story being fleshed out a little more, like providing more details about his early life and personal relationships. "We didn't really do that," he continued. "We fleshed parts of him in the present state as a grown man wearing the greatest of suits, doing what he had to do … but you don't really know anything about Ghost. He really was a ghost when you think about it."
But he imagines that if he were invited back, it would be in a small role to support other character arcs. "I would come back but perhaps in a spinoff just in a space to give leverage to the show to go, OK, Ghost is speaking to Tariq, but we know he's not actually there. OK, Ghost is in Tommy's head, but is he really there? You know, just leaving that mystique. But I'd always be open. [Power] changed my life," he concluded.
Only time will tell if Hardwick reprises his role. In the meantime, get ready for more Power spinoffs. Power Book III: Raising Kanan is next up, set to air in the summer of 2020.