'Power': 1 Star of the Show Originally Audition for the Role of Tommy Egan
Shane Johnson portrays Cooper Saxe in the Power Universe. From the first season of the original show, Saxe has been a U.S. attorney for the FBI who has been pretty terrible at his job. He was unsuccessful in taking down James St. Patrick (Omari Hardwick) and Tommy Egan (Joesph Sikora), no matter how desperate he was to put them behind bars.
Then in Power Book II: Ghost, he tried to get Tasha St. Patrick (Naturi Naughton) convicted of her late husband's murder only to be outsmarted at the last second by her son, Tariq St. Patrick (Michael Rainey Jr.). No one takes Saxe seriously, not even his family who have given him the humiliating nickname of Uncle Nancy. However, according to Johnson the tides might be turning for Saxe in Season 2 of Power Book II: Ghost.
As much as he's known now for his role on the show, Johnson actually originally auditioned for the role of Tommy Egan. In fact, Sikora who is known for the role wasn't even cast as the volatile drug dealer at first.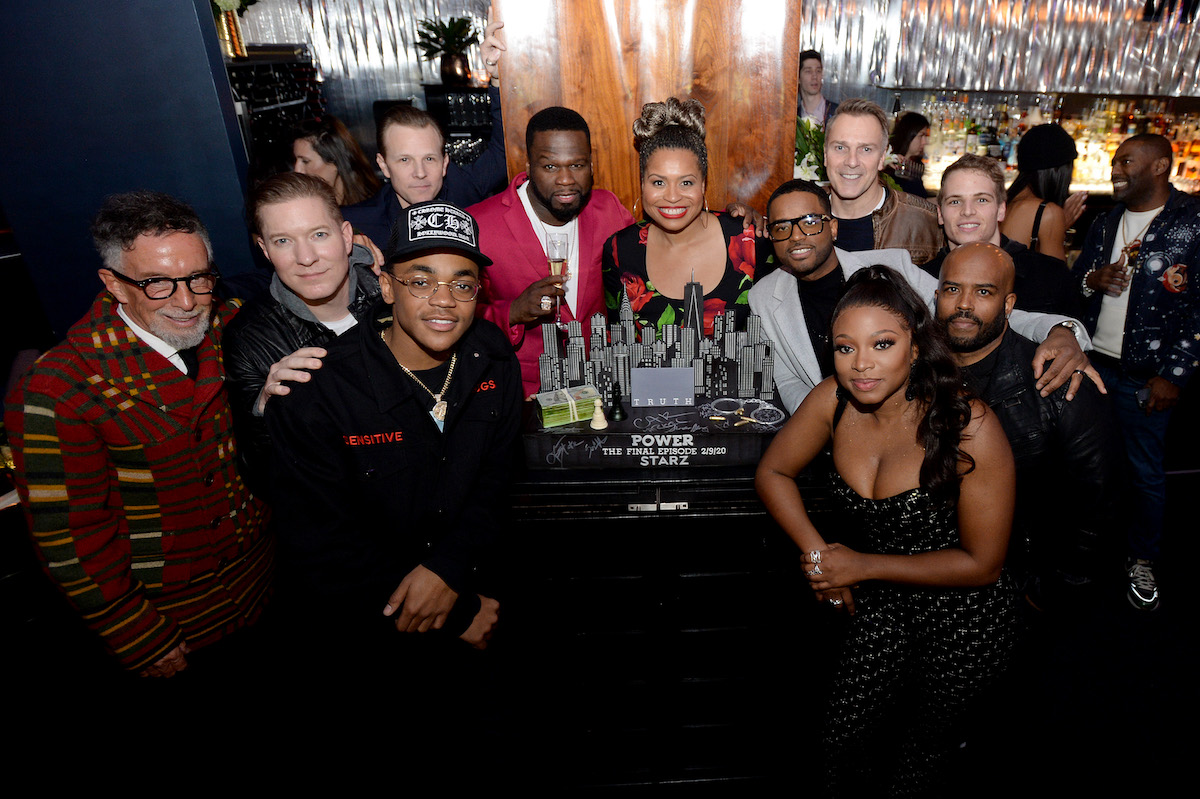 Joseph Sikora was not originally cast as Tommy on 'Power'
Sikora is known for playing Ghost's best friend and business partner Tommy, who is quick-tempered and adores his vintage Mustang. Tommy has appeared in both Power and Power Book II: Ghost and Sikora will also head the forthcoming spinoff Power Book IV: Force which focuses on Tommy after he leaves New York City following Ghost's death. However, Sikora wasn't originally cast as Tommy.
When Starz first began auditioning for the series in 2013, the Chicago-born actor was unable to audition because he was working on another project. "I believe that they already had their final choice, but then Omari Hardwick signed onto the project, and they had to go through the audition process again," Sikora told Channel 24 via Express. "Luckily, this time, I was available."
In fact, actor Andy Bean, who portrayed FBI Agent Greg Knox in the first three seasons of Power was originally cast in the role.
Shane Johnson audition to portray Tommy on 'Power'
Bean wasn't the only Power Universe actor to audition for the role of Tommy. Johnson also tried his hand at the role. In a recent Instagram Q&A with Tea with Tia, Johnson revealed that though he didn't get to portray Tommy, playing Saxe has been a dream. He explained that he had been struggling to get work as an actor for years.
"And once I get the sides for Cooper Saxe and I saw kinda the vibe he was; it was twofold," Johnson told Tea with Tia. "It was, they finally have a scene where I belong, which meant they obviously liked me. And I also was like, 'this is the guy. This is who I am." And a few weeks later I got the call, with my last $50 filling up my gas tank."
Johnson is currently filming the second season of Power Book II: Ghost but he explained that he hopes to appear in more of the Power spinoffs including, Power Book IV: Force and Power Book V: Influence. Power Book III: Raising Kanan is a prequel series set in the '90s so that wouldn't work well for Saxe.
What will happen to Cooper Saxe in 'Power Book II: Ghost' Season 2?
Johnson also has high hopes for Saxe in the upcoming season of Power Book II: Ghost. After effectively getting fired from the FBI, Saxe has teamed up with defense attorney Davis Maclean (Clifford"Method Man" Smith). "Here's what I want for Saxe; I want Saxe to win. Just to win," Johnson said. "I've taken so many L's. I've been on this show for seven seasons. I've been on this show for eight years. Can you tell me a single triumph?"