Why 'Power' Fans Are Tired Of Tariq St. Patrick and Do Not Want Him Leading a Spin-Off Series
'Power' fans are getting more and more annoyed with Tariq St. Patrick as he continues making questionable decisions. Will he star in a spin-off show?
After Tariq St. Patrick essentially got his twin sister killed and then lied to his parents about it, fans were so enraged they sent him hate mail, tried to ban him from New York City, and radio host Charlamagne Tha God gave the actor, Michael Rainey Jr., "Donkey of the Day" for the character's actions.
Tariq's continued making questionable decisions and "acting like a spoiled brat," as passionate viewers so eloquently put it, and his latest plan to extort his father has fans even more irritated with the character, and they want him off the show.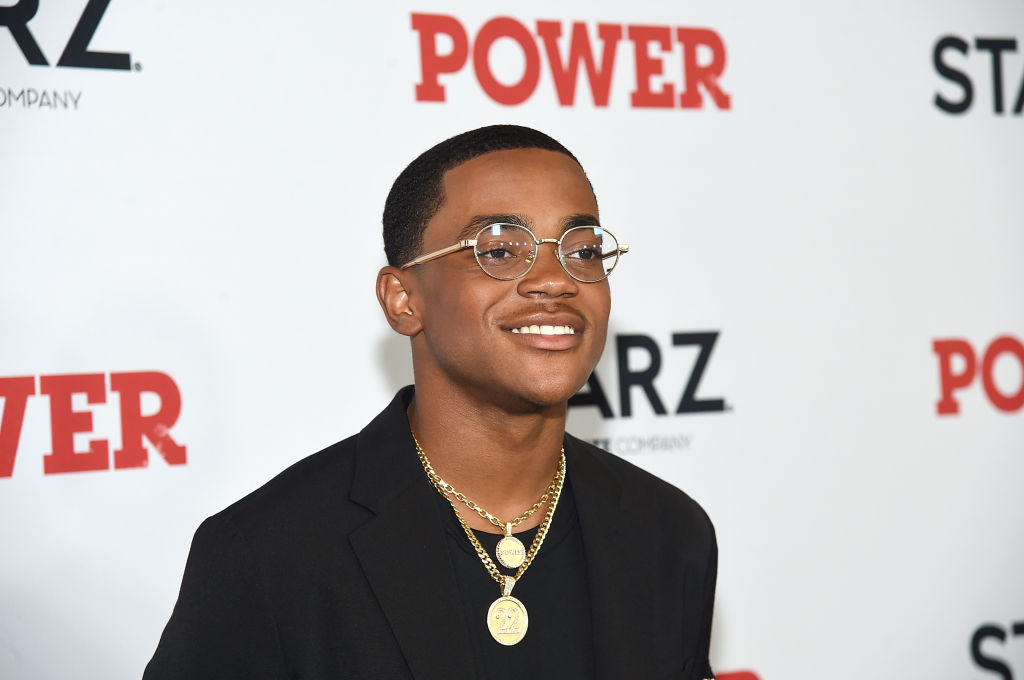 However, Power creator Courtney Kemp confirmed that after this season ends, "Power Book II: Ghost will continue the journey of some of Power's most controversial characters."
With Ghost and Tommy acting almost according to the same script and Angela Valdes dead, that leaves Tariq as the most controversial character left.
Therefore, fans are convinced he will lead one of the series' several spin-off shows, and they aren't having it. Why are Power viewers so annoyed with Tariq?
Reasons why 'Power' fans are mad at Tariq St. Patrick
The online hatred for Tariq originated when he got himself into trouble with a dirty cop, resulting in the death of his twin sister, Raina. Even though he watched her take a bullet for him, Tariq lied to his parents and claimed he didn't know what happened.
He then got involved with his dad's archnemesis, Kanan, and lied to his parents about hanging out with him. Then, in an attempt to get back in the St. Patrick's good graces, he pretended that Kanan kidnapped him, resulting in an epic shootout with the cops that left the ex-friend dead.
Tariq also began selling drugs at his private school, which he stole from Tommy, and then got himself into more trouble by supplying Vincent and his Italian gang with baby Aspirin instead of prescription pills. He also helped Tommy kill his dad's lawyer, Joe Proctor, by disabling the alarm and propping the back door open for him.
In the most recent episode, Season 6 Episode 6, Tariq set up a fake kidnapping with the Italians to extort his father and Uncle Tommy out of $2 million.
Will Tariq St. Patrick get a spin-off show?
Power Season 6 has confirmed to be the season's last, however, higher-ups have given the green light for other spin-off series. Season 6 will air ten episodes every Sunday until October 27, and then pick up at the beginning of 2020 with the last five episodes.
While not much has been released about the spin-off, creator and co-showrunner, Courtney Kemp, announced the "first of several" prequel series will be titled, Power Book II: Ghost featuring Mary J. Blige. Several fan theories are circulating the internet, including the singer will star as Ghost's mom, and the series will revolve around him and his life before he married Tasha and had kids.
Another theory includes Tariq and his new love interest, a girl who helped him sell drugs at school, Effie, will have their own spin-off where they possibly build a drug empire together. Watch Power Sundays at 8 p.m. EST on Starz.