'Power': The Original Show Was Always About Tariq
When Power premiered in 2014, fans were delighted to watch the story of James "Ghost" St. Patrick (Omari Hardwick) unfold. Trying to outrun his past, Ghost has his foot in two worlds. On one hand, he desperately desired to be a legitimate businessman. However, since he'd made his fortune as a drug kingpin, he was having trouble leaving his past behind/
As the series pressed forward, we learned more about Ghost's actions and how they affected his family, namely his son Tariq (Michael Rainey Jr.). In fact, looking back, a lot of the original series was about Tariq.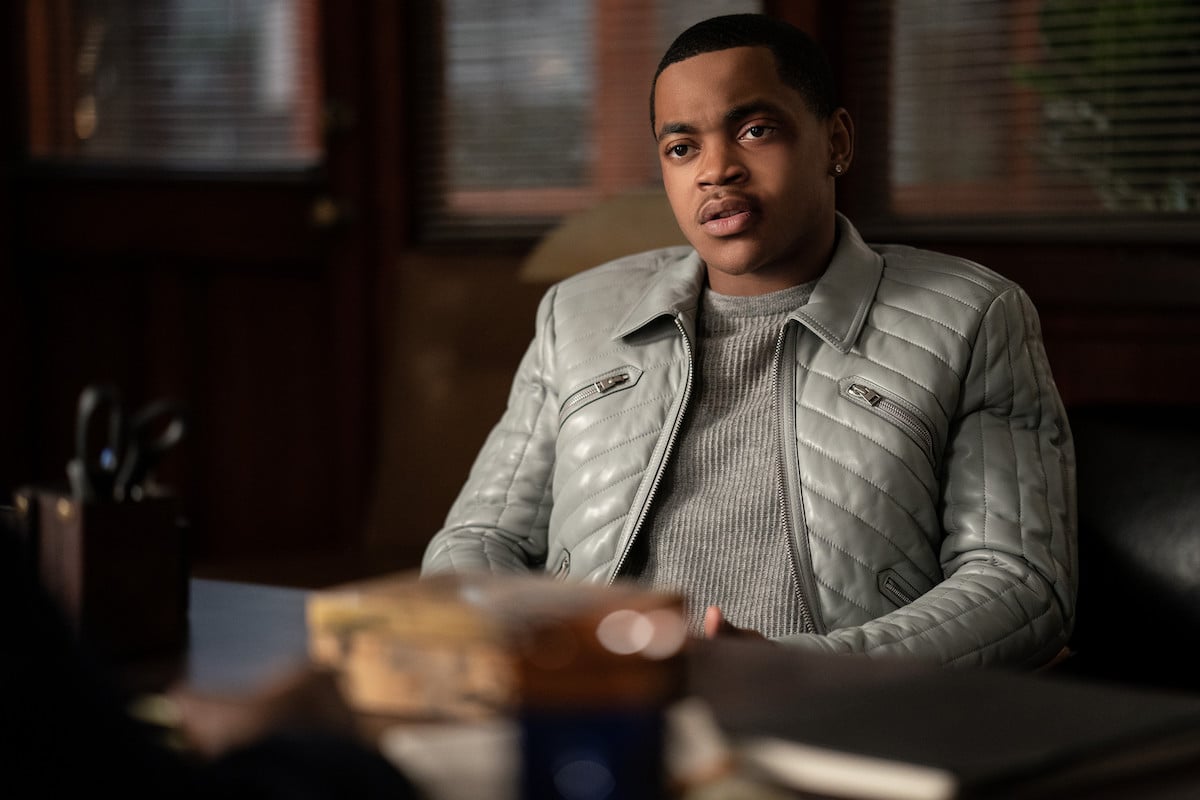 Why did Courtney Kemp decide to focus on Tariq for 'Power Book II: Ghost'?
When Starz announced that Power was ending and Rainey would be leading the first spinoff, fans were stunned. After all, Tariq's rebellious nature led to his twin sister being killed and he made other decisions that hurt his family. However, Kemp saw something bigger for the young man's future.
"I do think that if people get to know this version of Tariq, who is confused and alone and has so much pressure on his shoulders, they will see that all he's trying to do is survive, which couldn't be more relatable," she told Entertainment Weekly before Power Book II: Ghost premiered.
In just a couple of years, as people have watched Tariq grow and learn on Ghost, the tides have changed for the character. In fact, people are rooting for him in a way that they never did in the past. "That's been really gratifying, that people are seeing him in a little bit of the light that I told you before, which is how I see him," Kemp said. "He has had a pretty rough go and he's made a lot of terrible mistakes, but I think there's also parts of him that really do try and take care of the people he loves."
'Power' was always about Tariq
Though the original series centered on Tariq's father James "Ghost" St. Patrick, as Tariq got older, the story also shifted to focus on him. According to Kemp, that was always the intention. During a recent Instagram Live she explained that when she first wrote the outline for Power, Tariq was supposed to be 15. However, when they cast Naturi Naughton in the role of Tasha St. Patrick, they had to make Tariq 11, so Rainey was cast. As a result, there is still a lot more of Tariq's journey that we need to see. "I got to tell some of that story but not all of it so we have a lot more story to tell," Kemp explained.
Though she is now headed to Netflix, the showrunner explained that she has at least six seasons of Ghost planned out in her head.
Michael Rainey Jr. was shocked when he learned he would be leading the 'Ghost' spinoff
Though Kemp was clearly right all along about Tariq and his journey, even Rainey was apprehensive when he learned he would be leading his own show. "We were in the middle of filming season six, I forgot which episode it was, but [producer] 50 Cent had just shown up on set one day," Rainey told Ash London Live via Express. "He was just there talking to everybody and then he stepped to me and brought me to the side and we were talking. He was like, 'You know soon [you] got this done, you're gonna be the lead of your own show.'" Rainey was taken aback since 50 Cent is known for his sarcasm. "I was like, 'All right, whatever,'" he remembered.
It turns out that the executive producer was dead serious. "Like a week or two after that [Power creator] Courtney [Kemp] had told me, 'You know, after the show is going to be about you.' And I was like, 'Oh, so 50 wasn't playing around. Like this is real,'" Rainey recalled.
Thankfully it all worked out in the end.