'Power': These Original Characters Will Be in 'Power Book II: Ghost'
Now that many of the Power rumors have been put to rest, it's time to move on with the first of the upcoming four spinoffs. Power Book II: Ghost is slated to arrive on Starz in June 2020 in the time slot held by its predecessor.
Not all viewers plan on tuning in due to their seething hatred of Tariq and the direction of season six, but for the curious or devoted among the fan base, it will be a draw.
Here's a look at which characters from the original series will be part of the new story, with the exception of any ghosts – figurative or literal – who may pop up and startle the protagonists at any given moment.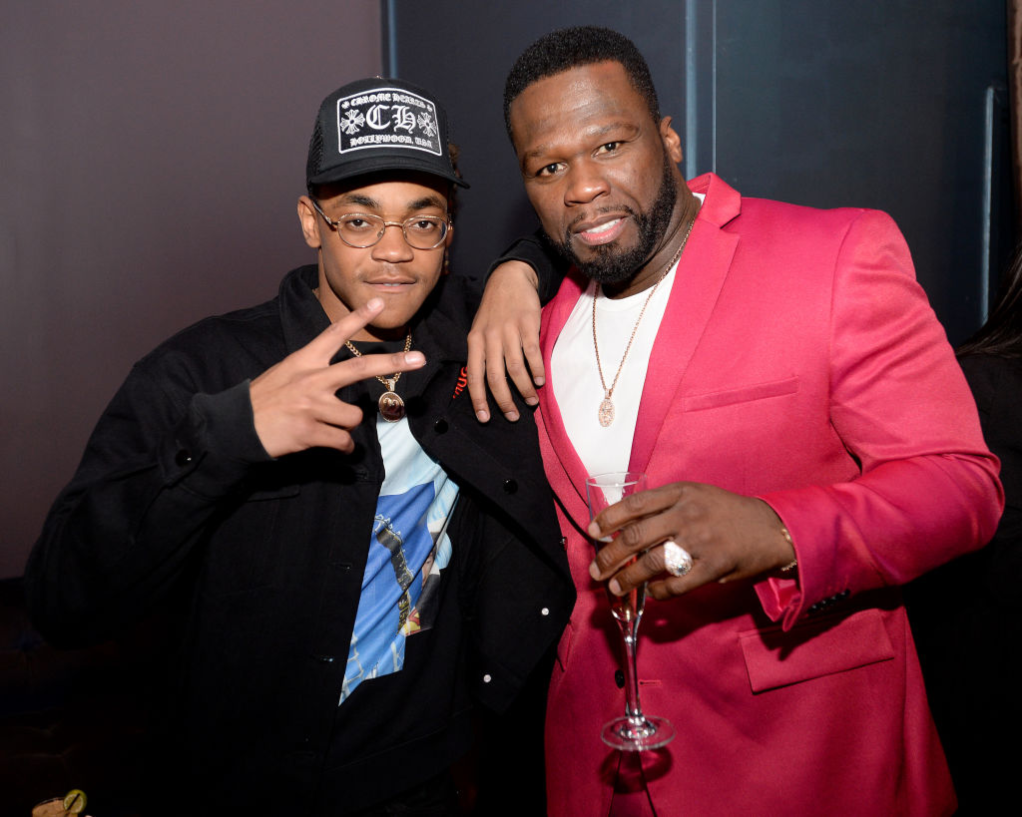 Tariq St. Patrick
Most of you already knew this, but Michael Rainey, Jr.'s Tariq St. Patrick will be a lead character in the direct sequel to the first chapter of Power. He'll be picking up where he left off after murdering his father, letting his mom take the wrap, and pretty much making his baby sister parentless.
Expect to see Tariq trying to make his own way as an enterprising college campus drug dealer who will probably continue to get in way over his head. Will he make new enemies along with way? Most certainly.
Tasha St. Patrick
Naturi Naughton is reprising her role as Tasha where she's sure to encounter opportunities and problems as new meat in jail.
However, much of Book II will undoubtedly center on her trial for Ghost's murder and the aftermath of Tariq's actions. Will Method Man's character be her attorney, or will it be another familiar face from Power?
Cooper Saxe
Somehow, Saxe was able to get his job back and avoid going to jail for his dirty, illegal deeds. His unwavering dedication to nailing James St. Patrick for multiple crimes didn't get him anywhere, but it's probably safe to say Tariq is at the top of his list after the blackmail scene in the series finale.
In contrast, fans would rather see Saxe and his shoddy investigational methods than listen to Blanca Rodriguez's voice.
Tameika Robinson
As an old member of the U.S. attorney's office, Tameika knows the ins and outs of building cases on behalf of the federal government.
But Tameika – played by Quincy Tyler Bernstine – is part of Book II as a defense attorney this time around, and we wonder whose path she'll cross in that role. Ahem, 2-Bit?
Brayden
Roped in as Tariq's roommate at Choate, the budding prep school drug pusher is also set to appear in the next installment of Power. Gianni Paolo will once again portray Brayden but it's not clear if he's being fast-tracked to college or if he'll remain as Tariq's high school connect.
If it's the latter, then it's possible fans will also get to see more of Effie too, the boys' competition.
These Power OGs will be joining Mary J. Blige, Method Man, Woody McClain (The New Edition Story), and more in the spinoff. According to series creator Courtney Kemp, viewers will see other Power characters of the past jump in and out of Power Book II: Ghost.
Kemp told Entertainment Weekly that the expansion of Power will be modeled after another popular franchise:
"We are patterning it after Marvel, where different characters come in and out of other people's shows. So there's crossovers and some of your favorite characters will come back, even if they don't get their own spin-off, they will show up in places."
Stay tuned for Power Book II: Ghost this summer.